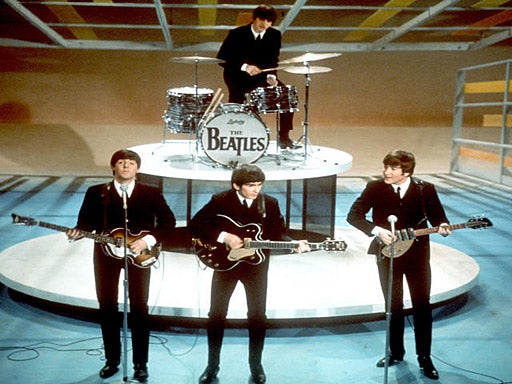 Fatal Attraction: Behind The Facade
Thomas Capano had it all. A wealthy, charming lawyer, Capano moved in the highest circles of Delaware politics and had been encouraged by some to run for state attorney general.
But in 1996, his life came crashing down. In 1999, Capano was convicted of murdering 30-year-old Anne Marie Fahey and sentenced to death. 48 Hours Correspondent Erin Moriarty takes a close look at this tangled case.
---
The oldest son of an Italian immigrant who had become a Delaware construction magnate, Capano had been an overachiever, a good student and an athlete.

After law school, he worked as a public defender and then as a prosecutor. Eventually he became chief counsel to Wilmington's mayor, as well as to the state's governor. "He had power; he had money; he had looks," says his brother-in-law, Lee Rummano.

Everything changed on June 28, 1996, when Anne Marie Fahey disappeared. Fahey, 30, was the scheduling secretary for the state's governor, Tom Carper. She was lively and well liked.

"Annie would walk into a room, and it's like someone threw the light switch. And all the lights came on," her brother Brian remembers.

That night, while searching Fahey's house for clues, her sister Kathleen discovered notes and letters indicating that she had been having an affair with Capano.

In her diary's last entry, two months before she disappeared, Fahey had called Capano a "controlling, manipulative, insecure, jealous maniac."

The diary, as well as notes from Capano, pointed investigators in his direction. He admitted that he had taken Fahey to dinner in Philadelphia a few nights before she had disappeared.

But he insisted that he had dropped her off at her apartment afterward. The Fahey family asked Capano, who was then 46 years old, to talk to the police. He refused.

Investigators began digging into his past. They knew that in September 1995, Capano had left his wife after 26 years of marriage and four daughters.

But no one realized to what extent he had led a double life. According to Delaware state prosecutor Ferris Wharton, Capano had been involved with at least eight women during his marriage.

Among them was Susan Louth, a legal secretary. She recently moved to the Virgin Islands to escape the publicity surrounding the trial. Louth says Capano "needed attention."

At the same time Capano was seeing Fahey and Louth, he was involved with Debby MacIntyre, a 47-year-old private school administrator who had been having an affair with him for more than 15 years. MacIntyre's husband was a law partner in Capano's firm; she herself was a friend of Capano's wife.

But when Fahey first met Capano in early 1994, he seemed to her almost perfect. "I am madly in love with him," she wrote in her diary at the time.

They began an affair, even though she was deeply uncomfortable with the fact he was married. But in late 1995, she met another man, Michael Scanlon. She fell for Scanlon, who was single, and began trying to distance herself from Capano.

"She was actually trying in her way, I think, to let him down easy, to try to break it off in a gentle way," says Dr Neil Kaye, a psychiatrist who had been treating Fahey at the time.

Capano didn't take this well. He began making harassing phone calls and, according to Dr. Kaye, began showing up at her house and demanding that she return his gifts. Fahey was afraid that Capano might kill her, Dr. Kaye says.

In one email, she wrote: "Tommy, you scared me this weekend, starting with Friday and all the calls you placed. It really freaks me out when you call every half hour."

But Fahey continued to see Capano. On June 27, 1996, they had dinner. As they often did, they went to the Panorama Restaurant in Philadelphia. The waitress who served them said the couple didn't look happy. Two hours later, they left and returned to Capano's home. Fahey was never seen again.
---
Read what happens as investigators probe the case in Caught In A Trap.
Thanks for reading CBS NEWS.
Create your free account or log in
for more features.