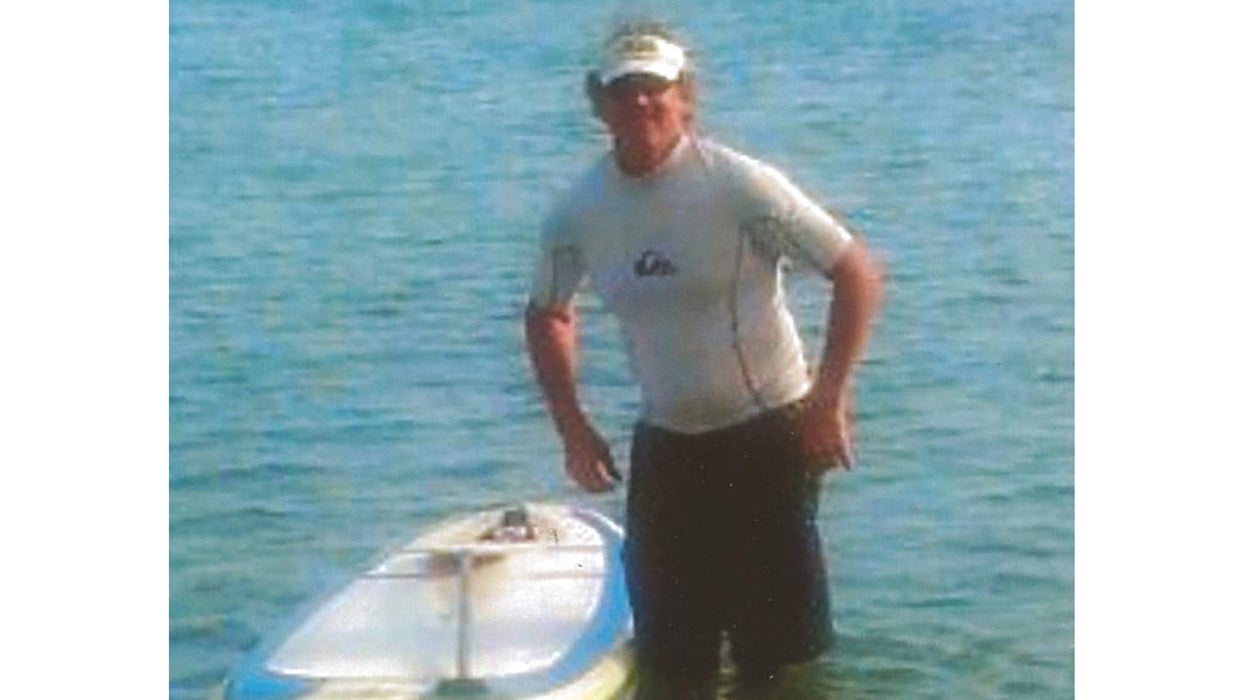 Family remembers entrepreneur Brad Sachs, allegedly slain by son
SAN JUAN CAPISTRANO, Calif. --Millionaire Brad Sachs was an entrepreneur, a surfer, and a musician who was allegedly murdered by his own son, and his siblings feel that in death, their brother's life has been over shadowed by the splashy and controversial reputation of his former wife Andra, who was also slain.
WATCH: "48 Hours:" Shadow of Death
Ashton Sachs, then 19, allegedly drove down from college in Seattle in Feb. 2014, sneaked into his parents' San Juan Capistrano, Calif. home in the middle of the night and shot them both as they slept together in their bedroom. Police say he also shot his then-8-year-old brother, paralyzing him, and fired at his teenage sister as she slept but missed her.
Ashton Sachs is charged with two counts of first degree murder, and two counts of attempted murder in the crime. He will face trial in March, 2016.
Brad's siblings declined to speak with "48 Hours" for the broadcast "Shadow of Death" featuring the case of Ashton Sachs, but decided days ago to break their silence so they could talk about Brad.
"I just miss even thinking of him being there," said Brad's sister, Lisa McGowan. "I always knew my brother was there for me, even if I didn't talk to him or need him. I just knew he was there."
McGowan agrees with other family members on both sides who say they never would have guessed Ashton was capable of something so horrible. "We are still trying to wrap our heads around it," McGowan said.
Brad, 57, and Andra, 54, were having trouble with Ashton because he was spending too much time "gaming" or playing video games, sometimes staying up all night. "Andra was very upset about it," said McGowan.
McGowan remembers that was the extent of the parents' troubles with Ashton.
Ashton told police, "He felt like his parents didn't trust him and that he was the least favorite child out of the family," according to transcripts of the grand jury which indicted him.
Ashton told police he wasn't close with his father. "He felt that Brad didn't like him or love him," according to the transcripts.
Initial speculation after the murders was that a business enemy of Andra Sachs may have committed the murder because she was involved in so many lawsuits and had a confrontational personality. Andra had a high profile battle with the California Franchise Tax Board over paying taxes, and she was in a prolonged legal battle after her husband and other investors bought her out of a tech company she and Brad founded together, according to public records.
Brad's siblings feel that ever since rumors began circulating about who might have killed the couple that the focus stayed on Andra Sachs and her successful, if controversial, business career and "over the top" personality.
"He is just continually labeled as Andra's sidekick. Everything always in the context of what she has done," said McGowan, who wants people to know that her brother was a force of his own.
"He was a very smart businessman," she said. "Anything he did turned to gold."
Lisa and Brad Sachs grew up in southern California, the children of surfing legend Harold "Hal" Sachs. Brad was a surfer most of his life. Late in his life, when a knee injury prevented him from surfing, he became an avid paddle surfer.
Before he was married, "Brad was a ladies man. He always had girlfriends," Lisa remembered. "I thought Andra was good for him. She was a good business person, and they had a lot in common."
As a young man, Brad began founding tech-related companies. "He wasn't afraid to go into companies, music or anything. He was an entrepreneur and he loved new ideas," said McGowan's husband Guy.
Brad started a company called Power Design, which provided a backup power source for computers, and another called Plug In Solutions that retrofitted electric batteries to cars.
Brad and Andra met at a tech convention in 1990. When the two married in 1991, Brad converted to Judaism for his new wife.
Together they founded Flash.com, a DSL service provider, which netted them both millions of dollars. In 1999, tragedy struck when their infant daughter, 1, drowned in the family pool while a babysitter was watching the children.
"That was a very difficult time for everyone," Lisa McGowan said. The tragedy, according to McGowan, hung over the family and began a cycle of misfortune - first separation and divorce between Brad and Andra, and then the deterioration of their company Flash.com, resulting in a lawsuit between Andra and investors.
Still, the couple ultimately reconciled and moved back in together. They had built a real estate empire investing the money from the tech companies. They even grew the family, adopting two children from Russia.
Brad's younger brother Cole Sachs, who worked with Brad and Andra at Plug In Solutions, remembers long days at the beach paddle boarding with the children. He even remembers one day paddle surfing with Brad and Ashton, impressed that a teenager would happily spend so much time with his father and uncle.
In 2012, Brad Sachs was diagnosed with Parkinsons disease. The disease hit him hard, and McGowan says his deterioration was noticeable each time she saw him.
Since Ashton's arrest, Lisa McGowan has wanted to ask Ashton why he allegedly committed the crime, but she has not had the strength to visit him in jail. "Maybe as time passes we may be able to ask him," she says.
Two of Andra's sisters, Lesley Summers and Stephanie Garber, have been visiting Ashton whom they say expressed remorse. The sisters want to support Ashton without condoning his alleged crimes.
Lisa McGowan and her family were consulted by the Orange County District Attorney while the decision was being made whether or not to seek the death penalty against Ashton. The family said no, they opposed death penalty for him, as did Andra's sisters. "We just thought it would be one more tragedy if we did that to Ashton," said Lisa.
The district attorney decided not to seek the death penalty. He faces a possible life sentence when he stands trial in March 2016.
Greg Fisher is a "48 Hours" producer. "48 Hours" investigated the murder of Andra and Brad Sachs Saturday in the episode, "Shadow of Death."Watch the full episode online.
Thanks for reading CBS NEWS.
Create your free account or log in
for more features.