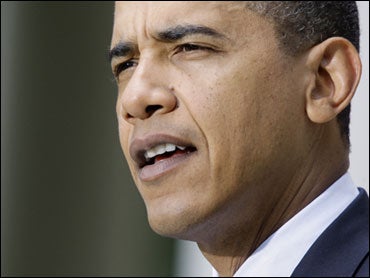 Family Accused: The Amiraults' Story
In an effort to protect children against sexual abuse, investigators sometimes used controversial methods of interrogating children. Later, fears that some people may have been wrongfully implicated led to reviews of some cases. And, as 48 Hours Correspondent Susan Spencer reports, some of these reviews have people wondering whether certain crimes were committed at all.
---

Given her past, Cheryl Amirault Lefave is almost grateful for her grueling schedule today. "I'm working two jobs, almost 70 hours a week," she says. "It seems as though the notoriety causes people to be hesitant with respect to employment."

At age 29, Cheryl was convicted of molesting pre-school children. She spent eight years in prison, and she could be going back.

As a newlywed, she worked in her family's business, the Fells Acres Daycare Center in Malden, Mass. Her mother, Violet, had built the center from scratch, starting 20 years before.

That happy life came to an abrupt end in September of 1984. That was when Det. John Rivers first arrived at the school to investigate an accusation. The allegation came via a child abuse hotline, and was made against Cheryl's brother Gerald.

"We returned that afternoon with information from a child. And the following day, we obtained an arrest warrant for Gerald Amirault," says Det. Rivers. "At that moment in time, the investigation led us to believe that there were others involved."

Within days, Cheryl and Violet were also under suspicion. Police closed the school and called concerned parents to a meeting.

Authorities suggested that parents question their kids, specifically about a magic room, a secret room, and a clown.

"We don't blame the parents. We don't blame the children. How could they contain the hysteria that was created back in the mid-'80s when child abuse was a frightening thing?" asks Cheryl.

At the time, stories of ritual abuse at day care centers were surfacing around the country. The shock for Cheryl was that other people believed it.

Supporters like Debby Hersey, whose son Ben attended the school, blame hysterical prosecutors, sensationalized news coverage, and panicked parents. "I wanted to say, 'This is crazy; this is crazy," she says. "These are good people, you know? What's motivating you'?"

But some parents say it was all too real, and that they recognized the signs. "They had a list in the newspaper, what you look for when a child has been sexually abused," says one mother whose daughter was allegedly molested. "The sleepless nights, the nightmares, the bedwetting."

Now 19, her daughter is still so traumatized that she can barely read a statement about what happened. Eighteen months after leaving Fells Acres, she was interviewed by nurse Susan Kelly, the prosecution's specialist. Her tapes helped convince the grand jury to indict.

The girl eventually became one of four kids to testify against the Amiraults. Gerald was tried first, ultimately convicted of child molestation and sentenced to 30 to 40 years.

"By the time Mom and I went to trial, I was terrified," says Cheryl. "At that moment, I knew Mom and I didn't stand a chance. I cried when they testified against me. It's the worst thing that you can go through in your life."

Cheryl and her 63-year-old mother faced the charges together. Former prosecutor Larry Hardoon thinks the motive was pornography.

"You had children that were testifying to what appeared to be video recordation of things that were taking place," says Hardoon. "In terms of actual material, none of the materials were ever found."

The jury deliberated just one day before convicting both women of sexual abuse, sentencing them to eight to 20 years.

In 1995, after eight years in prison, their convictions were overturned on a technicality. It was after the The Wall Street Journal had taken a provocative look at the case, calling it a miscarriage of justice. Violet died a year later.

Prosecutors fought back and won, reinstating Cheryl's conviction. But Cheryl and her lawyers continued to fight for her freedom.

"From the standpoint of a human being with common sense, looking at this records, I was just outraged," says Dan Williams.

Finally, Cheryl did win another hearing, this time focused not on technicalities but on the very evidence so key to her conviction: the children's testimony.

Now separated from her husband, Cheryl remains close with her brother's family, as Gerald still languishes in jail.

Part II: Still Fighting // Part III: Getting It Right
Thanks for reading CBS NEWS.
Create your free account or log in
for more features.