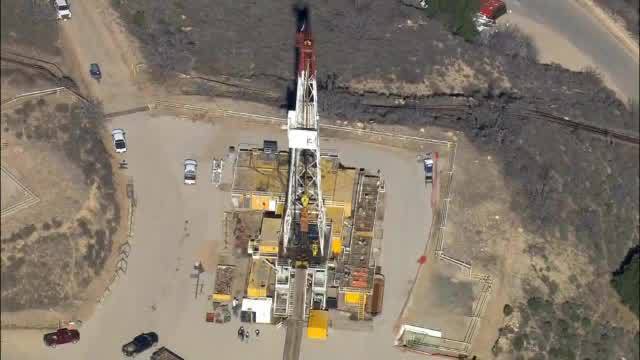 Families uprooted after massive methane leak in California
PORTER RANCH, Calif. -- Neighbors in Porter Ranch, California, on the northern edge of Los Angeles, are being told it may be months before they can go home after a massive methane leak.
Eight-year-old Nate Soderlund misses his house. He is among hundreds of children forced out of their Porter Ranch homes, by an odor they can't see, but with effects so many have felt.
"I've been nauseous. I've felt lethargic," said his mother Christine Soderlund. "My kids have had nosebleeds, they've had headaches."
Two schools have closed because of abnormally high levels of methane, but residents feel they are not getting enough answers about exposure.
"It's surreal," said Christine Soderlund. "We are a living science experiment I believe."
It was the same nightmare for Brian and Christine Katz, and their five children.
"I almost had my own parking place at the pediatrician's office we were there so much," said Christine Katz. "And you know I did everything I could and I felt helpless."
"Then the boys started asking me questions. Is it safe?" said Brian Katz. "You know there's only so much as a parent that you can keep telling them without lying."
Explaining to young children is not easy either.
"Somebody didn't maintain a gas field and now we've got a problem," Christine Katz tells his children. "They say , well, 'can we go home now?' And we say 'not yet. We'll be home soon.' 'Okay, well when?'"
Nate Soderlund also misses his friends.
"We don't get to see our friends that often over here, since we're too far away," he said.
The Katz family will now commute 40 miles each morning to attend their relocated school.
"We haven't been outside since October," Christine Katz said. "Our swing set had cobwebs, and it's sad."
Their once thriving town is now a ghost town.
Thanks for reading CBS NEWS.
Create your free account or log in
for more features.