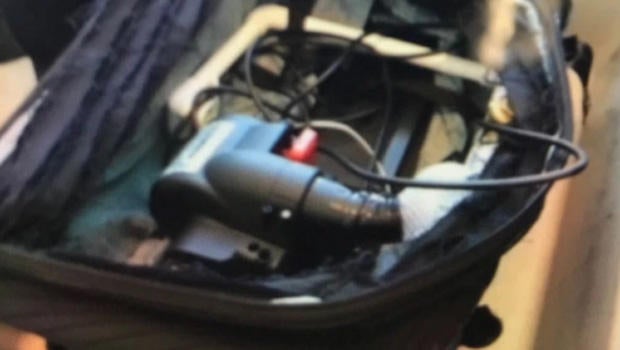 Fake TV news crew tried to sneak fake bomb through airport checkpoint: Authorities
NEWARK, N.J. -- Authorities say at least seven people who claimed to be working for a TV network were arrested at a New Jersey airport after they tried to pass a fake explosive device through a security checkpoint, authorities say. Transportation Security Administration spokeswoman Lisa Farbstein says it happened at Newark Liberty International Airport on Thursday.
She says some members of the group attempted to bring the fake explosive device in a carry-on bag, but it was detected by TSA officers and never made it past security. The item had "all the makings of an improvised explosive device," the TSA said.
Farbstein says the alleged TV crew members were arrested on multiple charges and face possible civil penalties from the TSA.
The group covertly filmed the encounter, the TSA said.
Endemol Shine North America, which employs the crew, says the device is a "specially designed suitcase" used to compact clothing and "has no other intended use."
The suspects told investigators they were part of a new show on CNBC called "Staten Island Hustle," reports CBS New York.
The device appeared to consist of wires and portions of a vacuum cleaner, among other things.
"We are looking into the details of what happened as a matter of priority and are in contact with relevant authorities on the ground," an Endemol Shine North America representative said in the statement. "While this process is ongoing we are unable to comment further but in the meantime, we sincerely apologize for any disruption caused."
CNBC declined to comment to CBS New York late Thursday.
Thanks for reading CBS NEWS.
Create your free account or log in
for more features.