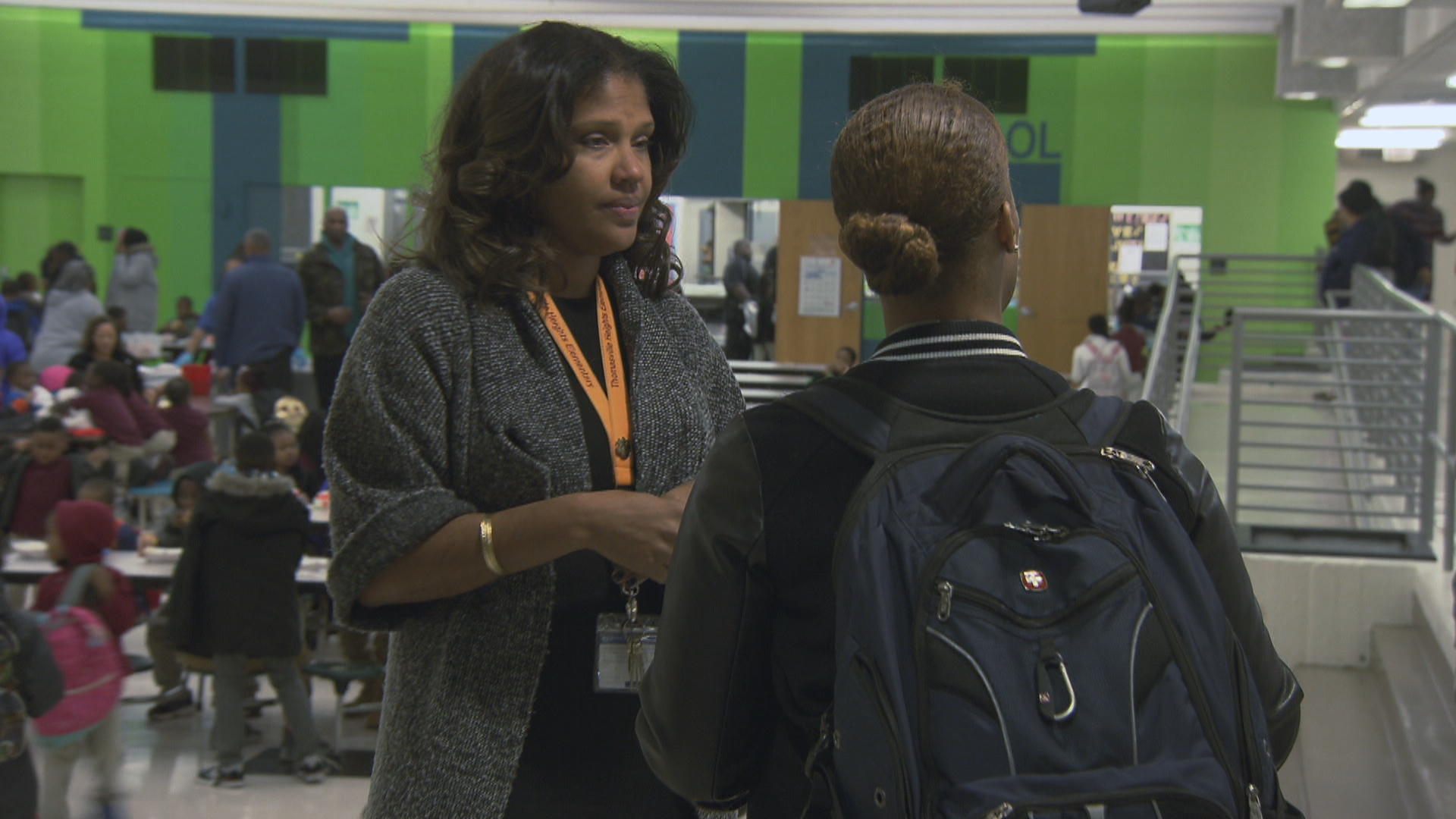 How a failing Atlanta school cut its student turnover rate by nearly half
Our continuing series, What's Working, looks at the innovations that are paying off in America, from education to infrastructure and more. Research finds that when students change schools they're more likely to be less engaged, which could lower their grades and increase the risk they will drop out of high school. Students generally lose about three months of reading and math with each transfer. A promising new program for low-income students and their families at an Atlanta school has cut the student turnover rate by nearly half.
---
When Nicole Evans Jones became principal at Thomasville Heights Elementary School two years ago, she inherited a crisis. The Atlanta school, at times, has been the worst performing elementary school in all of Georgia – and one of its poorest.

"I have students that have been in four or five schools by second grade or so," Jones told CBS News' Mark Strassmann. "Like 40 percent of the kids in that class might not be there at the end of the year."

Michael Lucas helps lead the Atlanta Volunteer Lawyers Foundation, a group that gets attorneys to fight for free on behalf of low-income tenants.
"They knew they had to address that problem. And we thought we had a solution," Lucas said.

He traced the Thomasville Heights turnover problem right across the street to the Forest Cove Apartments where 95 percent of the school's students live. It's Section 8, subsidized housing.
Families kept moving in and out of there because they had no choice, a combination of wrongful evictions, or deplorable conditions that never seemed to get fixed. The solution? Embed a tenant rights lawyer inside the school's front office, a free walk-in resource for parents

"I get to be a lawyer in a school helping parents and families stay in the school zone to get the benefit of the school," lawyer Ayanna Jones-Lightsy said.

She says right away, new clients kept walking in the door.
"It's more a question of what kind of issues aren't they having….'My ceiling fell in this weekend from a leak that I've been telling my landlord about for months, My oven doesn't work, hasn't worked for weeks,'" she said.
People are coming to her with problems that violate the law. They need a lawyer to fight them, but can't afford it.
Lolita Evans and her four kids live at Forest Cove. They kept missing school, sick from the mold that grew inside their apartment. Her complaints went nowhere – until she showed up with her new lawyer.

"I had a whole SWAT team come to my door," Evans said. "They came right in and went to work and fixed everything in one day."

Before that? Evans said she'd been waiting for about a year. Ayanna Jones-Lightsy was her lawyer.
"I think it's still an adjustment and these tenants don't just have me. They have lawyers from the top law firms in Atlanta," Jones-Lightsy said. "One of my tenants says 'Ayanna don't play'. That's her phrase for it."

Last year, the program's first year there, the lawyers stopped 20 evictions. They took on more than 80 cases involving conflicts with the complex management.

"I've had tenants cry in court because they knew they had a story. And they knew they had a right. But they didn't think they would be able to articulate it and win," Jones-Lightsy said.

Principal Jones says student turnover at Thomasville Heights dropped from 40 to 25 percent.

"It's huge," she said. "I mean we still have a long way to go obviously but it's a great start and first year."

"There's some far-reaching really human impacts of this affordable housing crisis and I hope that other communities will take a closer look at those impacts," said Lucas of the Atlanta Volunteer Lawyers Foundation.
Lolita Evans can tell you about the impact. Her kids Ja'ona, a fourth grader, and Robert, a second grader, received awards as students of the month.
In the first year of the program, standardized test scores went up 50 percent. No one is calling it a miracle turnaround but it's a solid start.
Thanks for reading CBS NEWS.
Create your free account or log in
for more features.