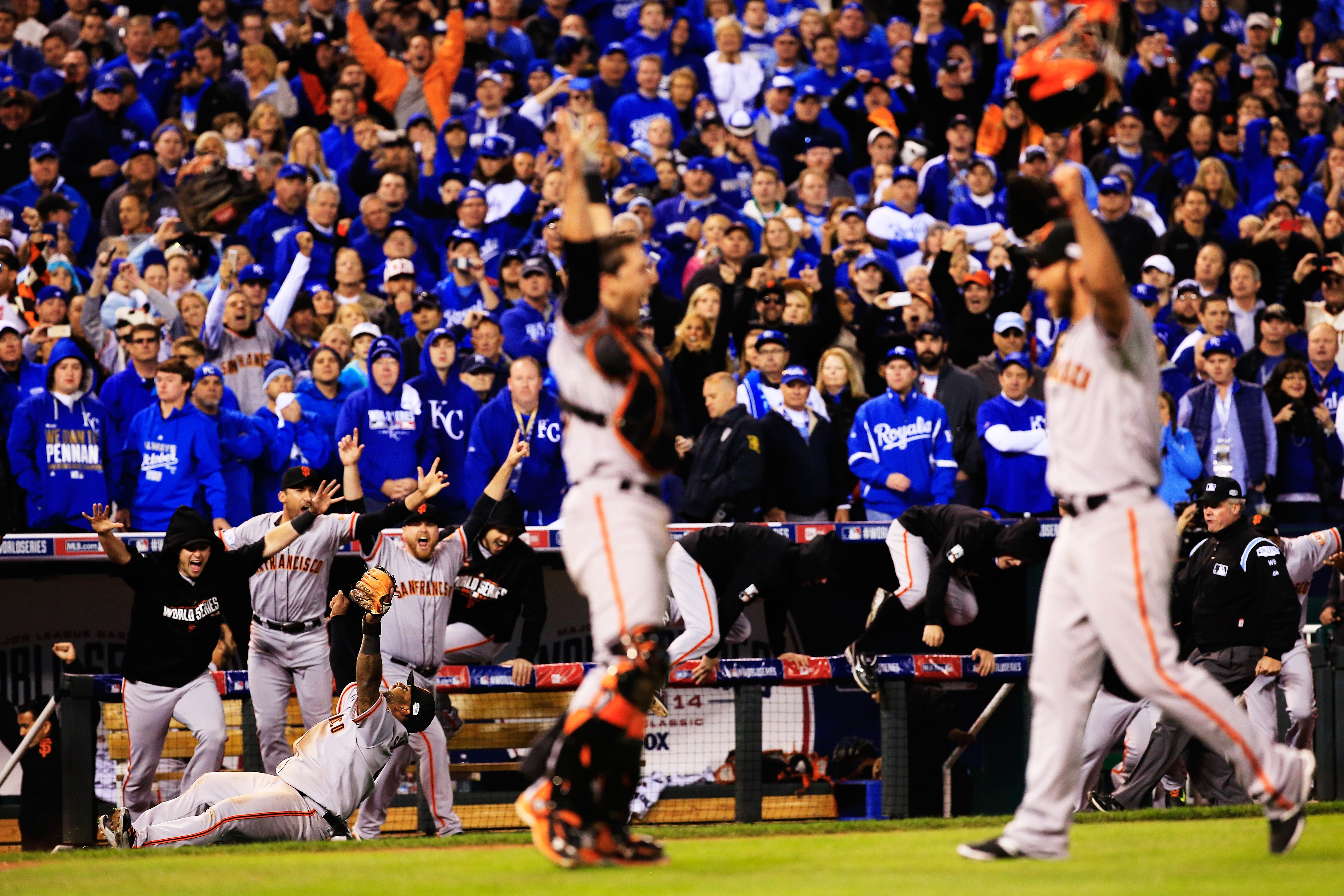 Humble beginnings for baseball star Buster Posey
Fans just voted Buster Posey the new face of Major League Baseball. Posey is the star catcher for the San Francisco Giants, and he's led a baseball renaissance in San Francisco , which has captured an extraordinary three World Series titles in five years.
But far away from the big city, the story began in the backwoods of Georgia, reports CBS News correspondent Jeff Glor.
In just five seasons, Posey has checked off an epic list of baseball accomplishments.
His half-decade for the ages includes Rookie of the Year, Batting Champion, Most Valuable Player and three World Series Championships.
More and more now, people compare him to Derek Jeter.
"Well, anytime you're compared to Derek Jeter, it's the ultimate compliment," Buster said. "When I think of Jeter, I think of a guy that won a lot of baseball games. Ultimately, that's my goal in my professional career."
Unlike Jeter, who's a bachelor and supernatural social star, Posey is a homebody. The father of 3-year-old twins, his life seems paparazzi-proof.
He married his high school sweetheart, Kristen, in 2009. They met studying for the SATs.
"It was really romantic. I did better than she did. Just thought that would be an interesting side note," Posey said.
He is competitive at all times, and Kristen said he still corrects her grammar.
"He always corrects it. But if he ever messes up, I'm sure to correct him," she said.
The Poseys live near San Francisco during the season, but once baseball is over, they make the 2,500-mile journey east to his hometown of Leesburg, Georgia, a town of fewer than 3,000 people.
Posey grew up an Atlanta Braves fan. The oldest of four children, he was raised in a house complete with its own turkey barn.
The Little League field in Leesburg now bears his name.
In high school, he was homecoming king, graduated 4th in his class and threw a 95 mile an hour fastball, according to his coach, Rob Williams.
"He does hold the Lee County High School record for home runs," Williams said.
At Florida State University, Posey once played all nine positions in one game and added a grand slam home run for good measure.
He blossomed into the country's best college player after coach Mike Martin and his staff decided to make Posey their full-time catcher.
"He didn't go, 'You've gotta be kidding me, I'm a freshman All-American as a shortstop, and you want me to catch?' It was none of that," Martin said. "It was, 'What can I do to help this team get better?"'
With his all-American good looks and impeccable baseball pedigree, Posey is a marketer's dream. Sponsors include PlayStation, Under Armour and Toyota.
If he ever leaves baseball, Spanish soap operas might be in his future after the Giants created a promotional spot called "Mi Amor" starring Posey and Sergio Romo.
"I don't speak Spanish, and I wasn't sure what was being said," Posey noted. "Addison, our daughter, she'll walk around the house saying, 'Aye, que lindo!' And it's been fun."
It may seem like Posey's led an entirely charmed life, but in 2011 a horrific home plate collision broke his leg and tore all the ligaments in his left ankle. The injury required two surgeries, months of rehab and raised fears he might never play again.
"I just think of it as something that happened in my career. Just like winning three World Series. It's just part of my career at this point," Posey said.
Last season, largely because of the Posey collision, Major League Baseball banned such crashes, but Kristen still worries about her husband playing the game's most punishing position.
"It's pretty brutal to watch him try to walk in the mornings," Kristen said.
"It only takes a couple of steps," Posey added.
He's only 27 and, Kristen said, "That's the scary part."
If he stays healthy, the Giants believe he can become one of the game's all-time greats.
In an era when players often jump from team to team and can't wait to be free agents, Posey signed a nine-year, $167 million dollar deal with the Giants at the tender age of 26.
"I think of great Giants who were Giants for pretty much their whole career -- Willie Mays and Willie McCovey and Juan Marichal -- and those people are in the Hall of Fame. And our dream is to see Buster Posey go through a career as a Giant and be you know enshrined one day with those others," Giants president and CEO Larry Baer said.
"I knew that if I had an opportunity to play out the majority of my career in San Francisco, and hopefully my whole career in San Francisco, that was -- it was an easy call for me," Posey said.
There's talk of him moving to a less-demanding position. Posey says he wants to catch as long as he can.
Thanks for reading CBS NEWS.
Create your free account or log in
for more features.