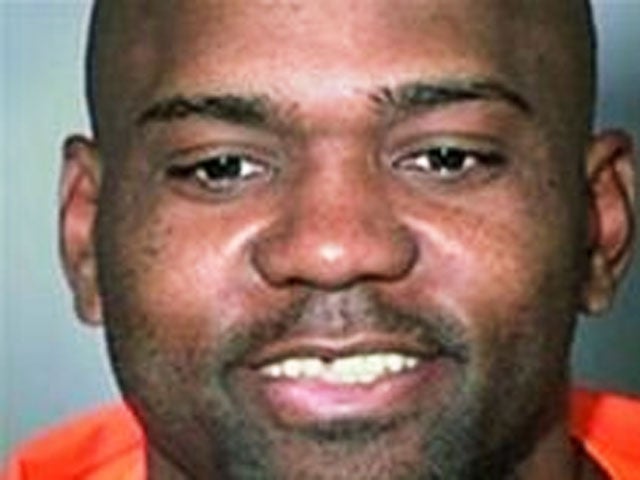 Fabio Gomez, Ex-Minor League Baseball Player, Gets Death Sentence, Again
PHOENIX (CBS/KPHO) Former minor league baseball player Fabio Gomez has been sentenced to death for the second time in the 1999 slaying of his Chandler, Ariz. neighbor, whose body was found in an apartment trash can.

Maricopa County prosecutors said Friday that a jury returned a death sentence again for Gomez, who was convicted of raping and murdering 34-year-old Joanne Morane in 2001. A judge also sentenced Gomez to 10 1/2 years in prison for kidnapping, which will run consecutively with the death sentence.

Gomez, whose first death sentence was reversed on appeal in 2003, was reportedly watching his child while his girlfriend was away at work on Dec. 2, 1999 when he lugged Morane into his apartment, states The Arizona Republic. Investigators say Morane, a student at Arizona State University, was found in an apartment trash can after Gomez bound her with duct tape, raped her and fatally bludgeoned her with a 10-pound dumbbell, reports the paper.


Against the advice of his public defender, Gomez represented himself in the case last week and the former minor leaguer even subpoenaed two Arizona Diamondbacks as witnesses, reports KPHO, but hey were never called to testify.

Gomez, a native of the Dominican Republic, reportedly likens himself to fellow countryman and former major league baseball player Sammy Sosa, says The Arizona Republic. He read a statement in Spanish to the court claiming that he was in fact innocent and that his ethnicity played a large role in his conviction.

During the initial investigation, Chandler police said they saw Gomez carrying a yellow raft to his car with blood on it, reports CBS affiliate KPHO. Officers also said he later told them that his girlfriend had cut her foot, then told them he had killed a stray cat with a baseball bat.


The Arizona Supreme Court in 2003 threw out Gomez's first death sentence because jurors apparently saw Gomez in shackles and a jail uniform before the case's penalty phase.

"The judicial system in Arizona only functions for a certain class of people," he said according to The Arizona Republic. ""As a Hispanic in the Arizona, you are guilty until proven innocent."



Thanks for reading CBS NEWS.
Create your free account or log in
for more features.