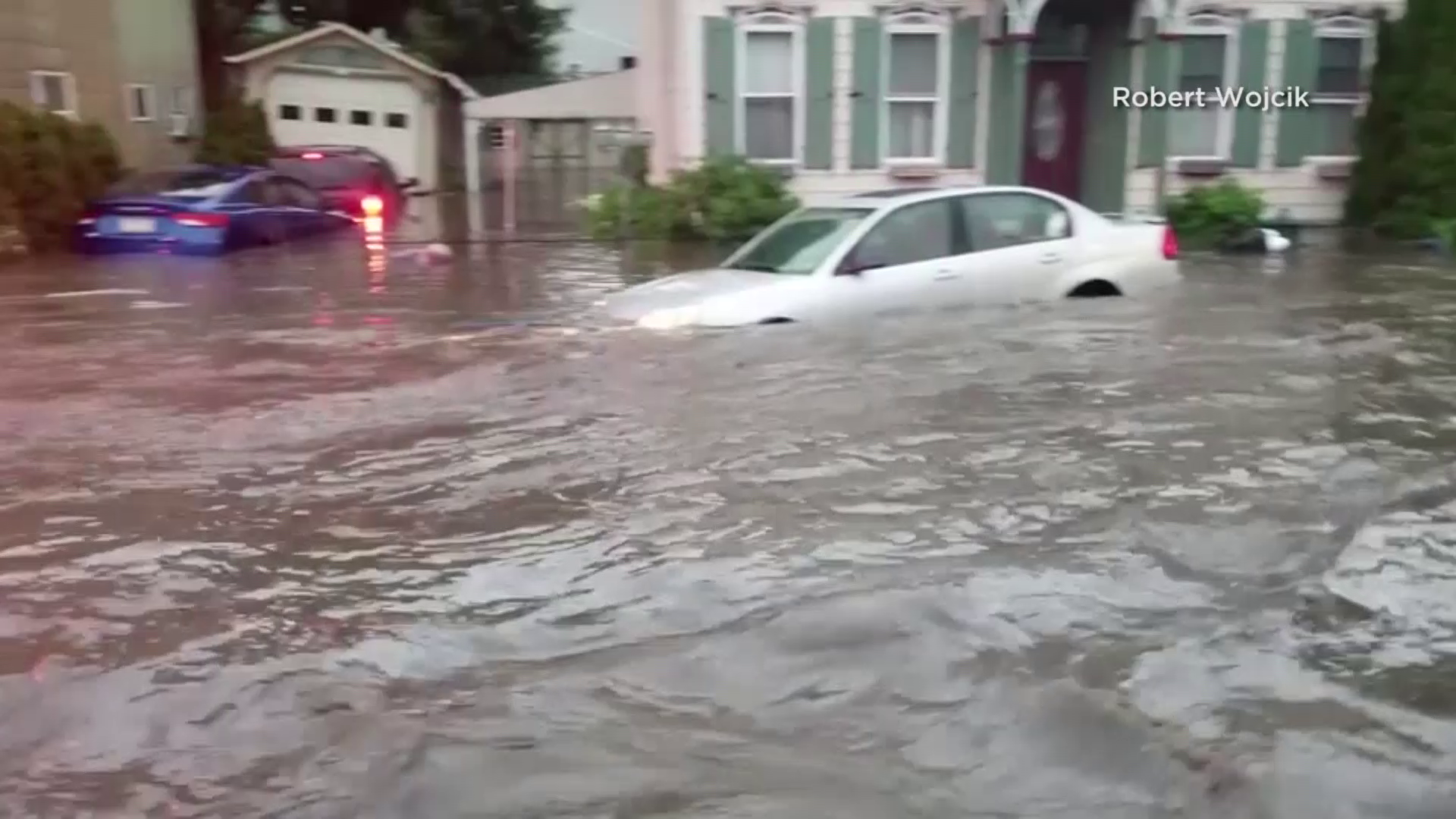 Extreme weather wallops both coasts with flooding, scorching heat, wildfires
Extreme, potentially dangerous weather is affecting large portions of the U.S. this week, with flooding in the East and heat advisories in effect across the West.
In the East, a powerful coastal storm brought an onslaught of rain that pounded the mid-Atlantic and Northeast, prompting flood watches and warnings from the Carolinas all the way up to New York state. The system is now stalled, lashing parts of Pennsylvania and New York with downpours, CBS News' Tony Dokoupil reports.
Flooding has inundated streets in Pennsylvania, with some people needing to be rescued from their homes. In Schuylkill County, floodwaters turned streets into a fast-moving rivers. The town of Tremont declared a disaster emergency. First responders dove into action, scanning for people in need and making several rescues.
In some areas, cars were covered by rising floodwaters, forcing stalled drivers onto to their own hoods in search of higher ground.
The rain along the East Coast follows a weekend of absolute downpours. The National Weather Service says weather conditions are not going to let up anytime soon, with heavy rain expected through at least the middle of the week.
In the West, temperatures are expected to be even higher Tuesday, making the battle against wildfires in California all the more difficult, CBS News' Jamie Yuccas reports from Phoenix.
A massive relentless wildfire keeps raging in the California Sierra, threatening hundreds of homes and burning perilously close to Yosemite National Park. More than 3,000 firefighters are confronting winds and high heat. Temperatures on the fire lines are soaring to well over 100 degrees.
It is just the beginning of a heat wave that could bring the summer's hottest temperatures so far to Southern California and Arizona. The temperature hit 120 degrees in Palm Springs and Phoenix may smash its record of 114. By Tuesday, temperatures could hit 117.
Even those who take precautions can quickly become victims. Arizona officials reported several rescues of hikers overcome by heat.
"Occasionally you get somebody out here who doesn't know what they were in for," Phoenix Assistant Police Chief Shelly Jamison said.
Heat-related illnesses last year killed more 150 people in the Phoenix area.
"You know it's something that you can prepare for. I don't know if you ever get used to it," Jamison said.
Brutally hot temperatures could also impact flights in and out of Phoenix. Some commercial planes are not certified to fly if temperatures top 118 degrees. A similar heat wave last year grounded dozens of flights.
Thanks for reading CBS NEWS.
Create your free account or log in
for more features.