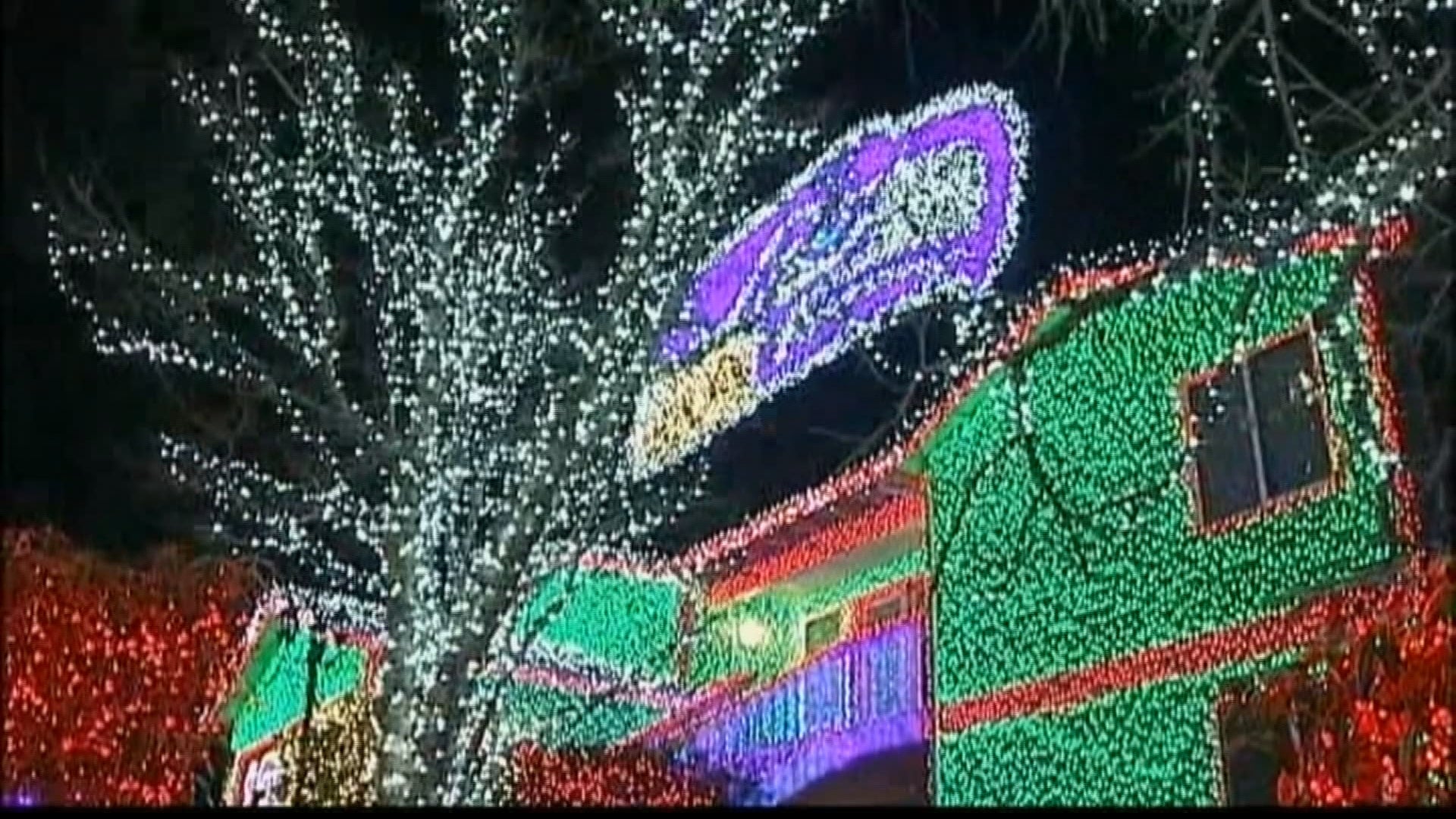 Extreme light displays brighten holiday season
'Tis certainly the season in Kirkland, Washington, where Tony Mish has put up 175,000 lights with the Seattle Seahawks logo as the centerpiece.
The cars and commotion it attracted caused some of Mish's neighbors to go all Grinch and complain. "It was pretty disheartening," said Mish.
He got a letter from the city threatening fines. "I didn't realize you need a permit to have Christmas lights."
Ever since Clark Griswold almost took the entire city of Chicago down in "National Lampoon's Christmas Vacation," the dark side of all that light has been part of the deal.
But one look at Instagram, where a million and a half people have shown off their displays, and you realize how many people don't need a white Christmas ... as much as a multi-colored one.
In Shanksville, Pennsylvania, Bob Witt illuminates his love of the Penn State Nittany Lions. The blue and white lights in his yard are synced to the team's fight song.
Alex Parrs strings up a hundred thousand lights in Tucson, Arizona. The bill's not as bad as you think.
"For the whole season we might have an extra 100, 200 bucks in electric."
In Southern California, an entire neighborhood coordinated its light display. And in Brooklyn, Pascal Simione has been taking his girl Bianca Trevicano to see these lights for years.
This year he made it the backdrop when he asked her to marry him. She said yes.
But maybe the best reminder of the special power of Christmas lights comes from Candy Calda in Houston. She wanted to create something like the fancy ones that charge money, but hers is free so that the less fortunate get a good show too.
"It makes my heart soar with the fact that I've brought joy to any family, being a child or an adult," said Calda.
She seems to have the brightest idea of all.
Thanks for reading CBS NEWS.
Create your free account or log in
for more features.