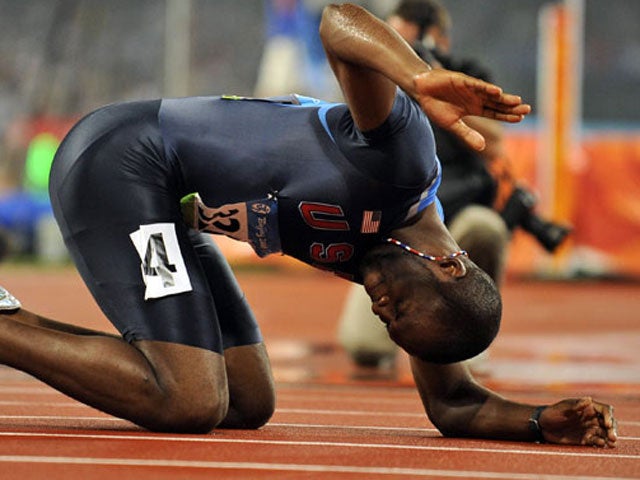 ExtenZe Doesn't Enhance "Maleness" or LaShawn Merritt's Dreams of Olympic Gold
(CBS/AP) At 400 meters, LaShawn Merritt was the fastest man in the world, but a doping scandal last year ground his Olympic running dreams to a halt.
Now, it appears his juiced-up blood was caused by a bone-headed blunder - taking the male "enhancement" pill ExtenZe - rather than a deliberate attempt to cheat. The pill contains DHEA, a naturally occurring steroid that some use to grow muscle.
For Merritt, it was an embarrassing admission that he hoped would save his career. But, on Tuesday, the Olympic Committee said they won't let him compete in the 2012 games, even though an arbitration panel believed his explanation and cut his two-year ban from the sport down to 21 months, in time to compete.
Any athlete banned for more than six months is ineligible, they said, regardless of the reason.
As for Merritt's efforts to enhance his "maleness," that might not have worked either.
In 2006, ExtenZe had to cough up $300,000 for making false advertising claims, according to the Los Angeles Times.
The company's website promises "bigger, harder erections" and "electrifying orgasms." But what's in the box might not be nearly as thrilling.
Its 26 ingredients include Yohimbe bark, which can cause "high blood pressure, increased heart rate, headache, anxiety, dizziness, nausea, vomiting, tremors, and sleeplessness," according to the National Institutes of Health (NIH).
Hard luck.
MORE HEALTH CONTENT FROM CBS NEWS:
Thanks for reading CBS NEWS.
Create your free account or log in
for more features.