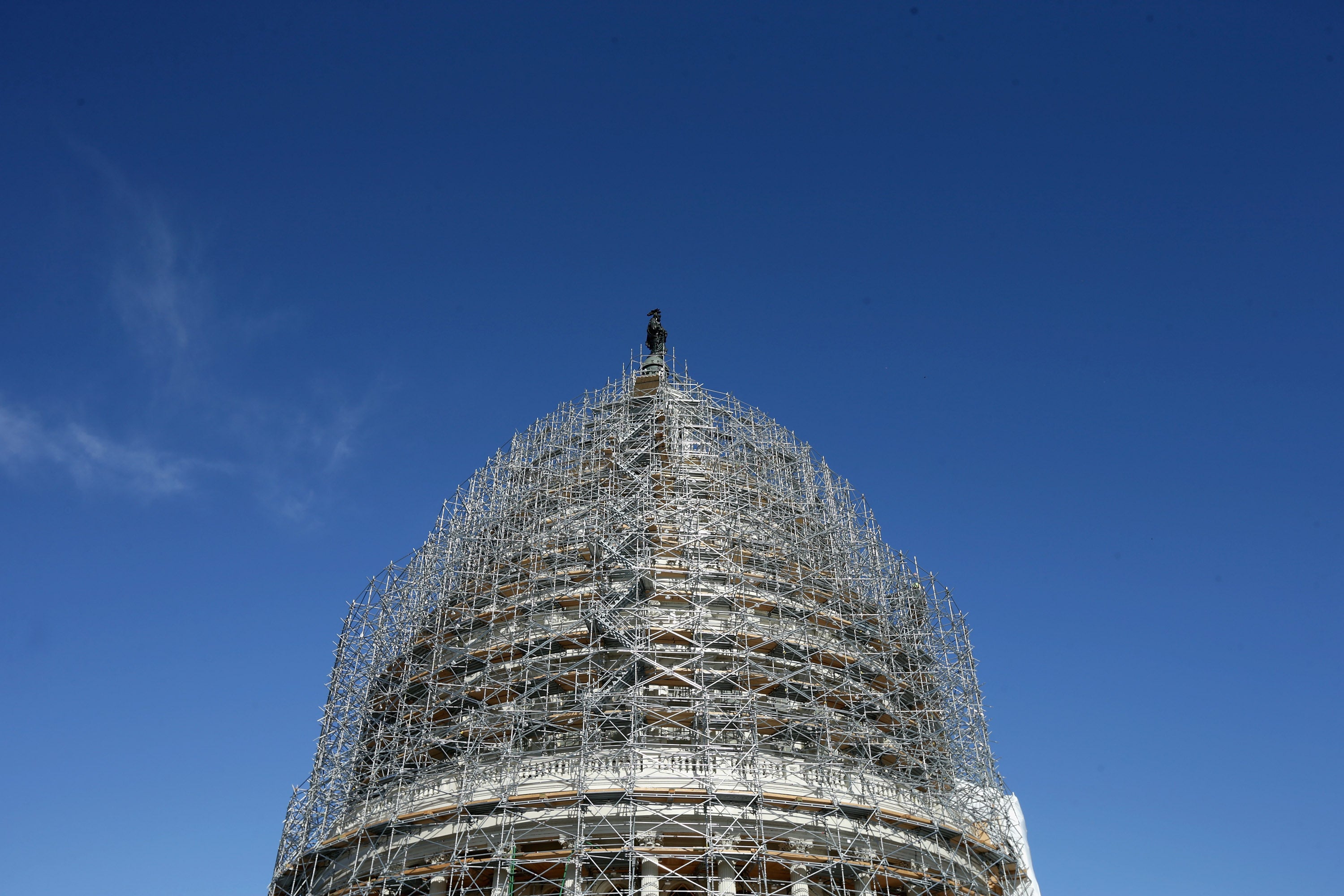 Export-Import Bank expires
The Export-Import Bank's charter expired at midnight, the first time it has lapsed since its founding in 1934.
The bank is a federal agency that exists to help U.S. businesses export their products. Known as Ex-Im, the bank provides loans and credit insurance to U.S. companies operating abroad when private lenders won't provide financing. The bank is a net positive for the U.S. Treasury, generating a $675 million dollar surplus to the Treasury in FY2014.
The Associated Press points out that although the Export-Import Bank is now unable to make new loans, "it will stay in business for the time being to service more than $100 billion in outstanding loans and guarantees," and the AP cited bank officials who confirmed that no immediate layoffs or changes are planned. The bank is funded through Sept. 30.
Small government conservatives, led by Financial Services Committee Chairman Jeb Hensarling, R-Texas, oppose the bank, arguing that the federal government shouldn't manipulate the free market by picking winners and losers. Other prominent Republicans including House Majority Leader Kevin McCarthy, R-California, House Ways and Means Committee Chairman Paul Ryan R-Wisconsin, Senator Marco Rubio, R-Florida, and former Florida Governor Jeb Bush have also advocated for letting the bank's charter expire. Hensarling wrote in a statement last week:
"Where is the fairness in giving Washington politicians and bureaucrats the power to pick who gets helped and who gets hurt? The few U.S. companies that actually benefit from Ex-Im do so at the expense of every hardworking taxpayer and all other American companies that are forced to assume the risks of Ex-Im's loans and compete at a disadvantage."
Late Tuesday afternoon, the White House released a fact sheet on the bank's accomplishments, like the sale of $200 billion in U.S. exports over the last six years and asserted that the jobs supported by exports pay up to 18 percent more than other jobs.
Business groups such as the Chamber of Commerce and the National Association of Manufacturers have pushed for the reauthorization of the bank. Earlier this month, General Electric CEO Jeffery Immelt told the economic club of Washington: "In country after country, you find the same thing: deals are structured around export credit financing. And without it, in many cases, you can say goodbye to those deals and the jobs that go with them."
Immelt added that without the U.S. providing export financing he would move manufacturing to European countries and Canada where the products would benefit from export financing.
"As for GE, we would be left with choices of our own. Because we are not going to lose this business. We will build these products in places where export credit financing is available because we have to. What happens then? Good jobs in the U.S. will become good jobs in Canada and Europe. That's a mighty high price to pay for ideological purity, and it doesn't fit my idea of a national strategy for growth and jobs."
The bank could still get a lifeline from congressional leaders, who think they will be able to reauthorize the bank in July. Senate Majority Leader Mitch McConnell, R-Kentucky, told the Associated Press on Monday that he will allow a vote in the Senate to reauthorize the bank and he thinks it has the votes to pass.
Speaker Boehner said in a press conference last week that he expects the Senate will attach the bank's reauthorization to a separate bill and the House will "deal with it then." Democratic Whip Steny Hoyer, D-Maryland said in a press conference call today that he's confident the vote on reauthorization will pass the House if it's brought to the floor.
Thanks for reading CBS NEWS.
Create your free account or log in
for more features.