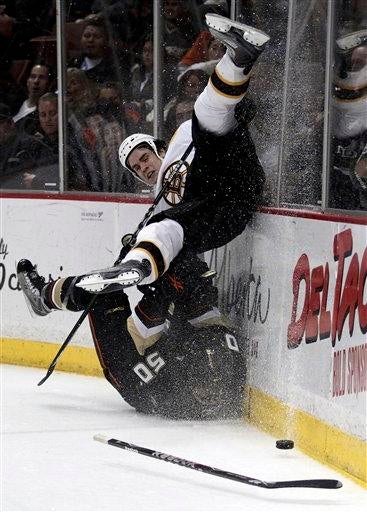 Explosives Heist In Thailand
Authorities in Thailand say suspected Islamic rebels stole a large quantity of explosive devices and chemicals from a rock quarrying company for apparent use in "a major attack" in Thailand's Muslim-dominated south.
Deputy regional police commander Lt. Gen. Thani Twibsri say a group of about ten men broke into the Manoon Rock Grinding factory on Tuesday night in Yala province, tied up two security guards and escaped with the explosives in a truck.
Police say the attackers got away with 7,260 pounds of ammonium nitrite - a fertilizer which was the main ingredient of the bombs used at the World Trade Center in 1993, the Oklahoma City bombing in 1995, the Bali nightclub bombs in 2002, and in Pakistan in mid-March of this year.
Ammonium nitrite is also the same substance which was seized - half a ton of it - by anti-terror cops in raids in and around London Tuesday.
Police say the gang also helped themselves to other objects in the warehouse, including 58 sticks of dynamite and 170 fuses.
Quarrying companies are licensed to keep stocks of explosives and explosive chemicals such as ammonium nitrate for use in blasting rocks.
The stolen ammonium nitrite is in 66 bags, each containing 110 pounds of the potentially dangerous chemicals.
Southern Thailand - made up of the provinces of Yala, Narathiwat and Pattani - has been hit by a wave of violence this year by unidentified assailants. The government says they are Islamic separatist rebels.
Thani said the theft of explosives is believed to be the work of terrorist groups "who must be planning a major attack and were running short of stock."
"It is the work of the same group of terrorists who have been creating the violence and causing trouble in the area," he said.
Southern Thailand is predominantly Muslim, who make up only about 4 percent of the overall population in Thailand, which is 95 percent Buddhist. The Muslims in the south have long complained of discrimination in jobs and education, and about their culture and language being suppressed.
At least 56 people have been killed in the south since Jan. 4 when raiders killed four soldiers at an army camp and stole hundreds of guns.
On Saturday, a motorcycle bomb went off outside a bar in Sungai Kolok, which borders Malaysia, injuring 29 people including 10 Malaysian tourists.
Thanks for reading CBS NEWS.
Create your free account or log in
for more features.