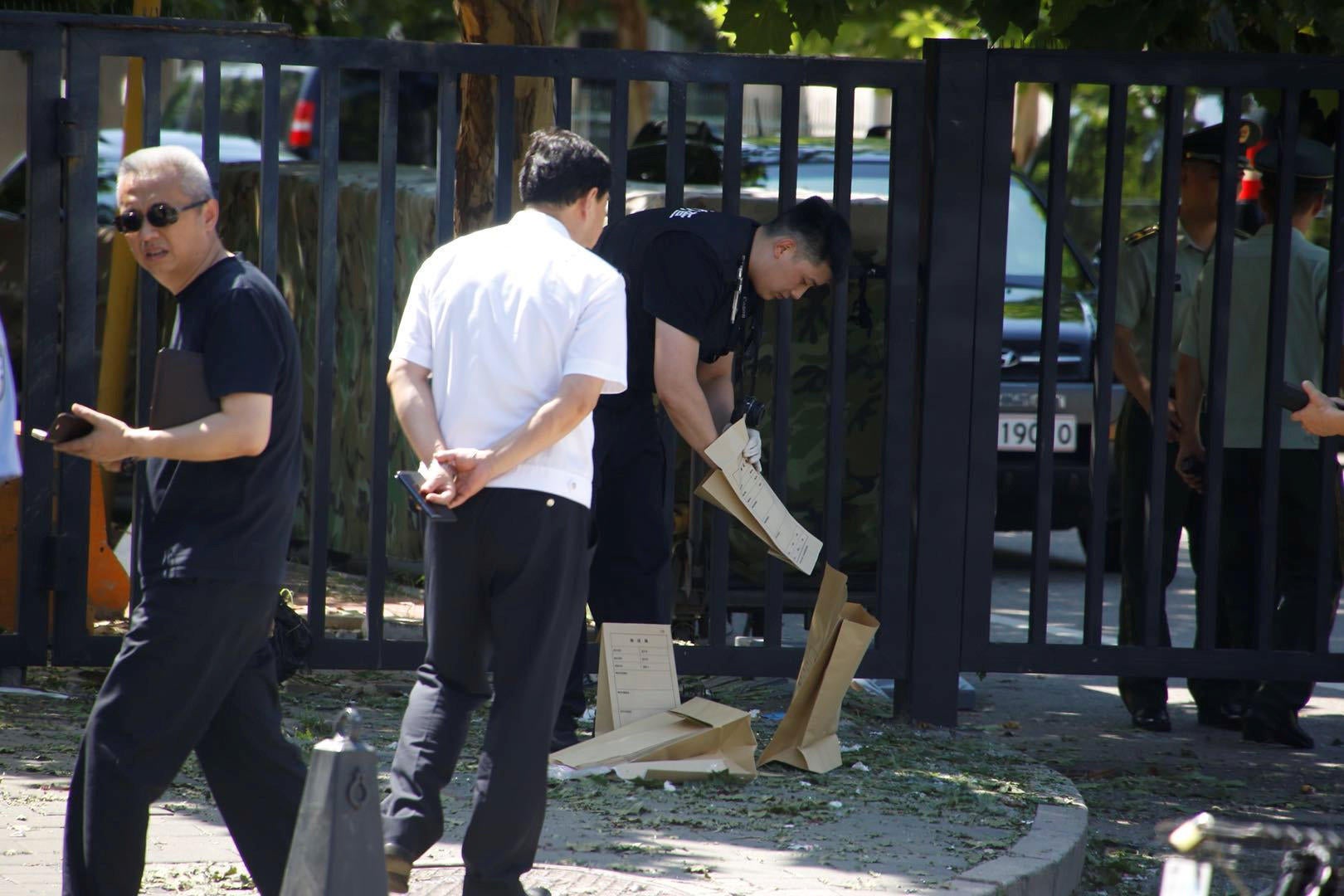 Man injured in small bomb blast at U.S. Embassy in Beijing
BEIJING -- There was a brief security scare sparked by a small explosion outside the U.S. Embassy in Beijing on Thursday. Chinese police said it was caused by a small homemade device wielded by a 26-year-old man who hurt only himself.
Photos on social media showed a large amount of smoke and police vehicles surrounding the embassy.
The police statement identified the man only by his surname, Jiang, and said he was from the city of Tongliao in the Chinese region of Inner Mongolia. No other injuries were reported.
"There was an explosion at approximately 1pm today on the street outside the South East corner of the Embassy compound," the U.S. Embassy confirmed in a statement. "According to the Embassy's Regional Security Officer, there was one individual who detonated a bomb. Other than the bomber, no other people were injured and there was no damage to embassy property. The local police responded."
Chinese state media earlier said that a woman was detained after spraying gasoline on herself, but it was unclear what prompted that apparently erroneous report.
Photos posted on Twitter showed a large amount of smoke and police vehicles surrounding the vast structure in northeastern Beijing.
Witnesses told the Reuters news agency they heard an explosion near the embassy and felt tremors. One witness saw Chinese police examining a vehicle outside the embassy.

China and the U.S. are in the middle of a trade dispute, but America remains a hugely popular destination for travel, education and immigration for Chinese citizens.
On weekdays, large lines of visa applicants form outside the embassy, which sits in a busy corner of the city hosting numerous diplomatic installations as well as hotels and stores.
Thanks for reading CBS NEWS.
Create your free account or log in
for more features.