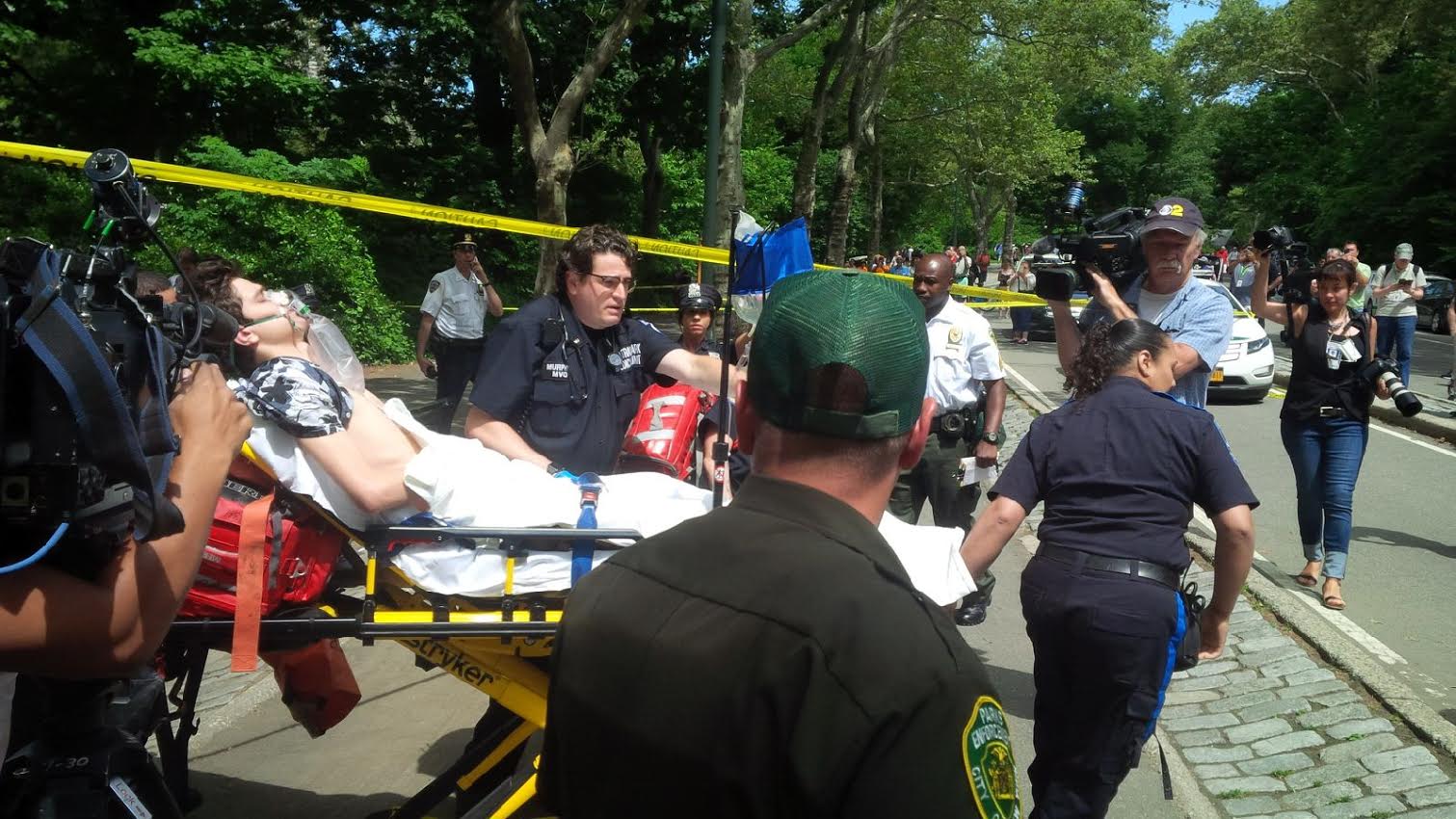 "Explosive experiment" eyed in Central Park blast
NEW YORK -- Police officials believe a homemade firework likely caused a blast in New York City's Central Park that seriously injured a man who stepped on it.
CBS New York reports the victim, identified as 18-year-old Connor Golden, suffered a severe injured leg and was taken to Bellevue Hospital for treatment by emergency responders. He is reported to be in stable condition.
The homemade gadget was likely an "explosive experiment" that was probably designed to "make a large noise, maybe make a flash," concocted by someone with a basic understanding of chemistry, said Lt. Mark Torre, commanding officer of the New York Police Department's bomb squad.
Police said Sunday evening there is no evidence the incident was related to terrorism.
Golden was walking in the park with two friends when he stepped on a rock covering the explosive. He was undergoing surgery to his left foot. A spokesperson for the FDNY told CBS News the injury may require amputation.
Investigators don't believe G0lden or his friends are responsible for creating the explosive and officials asked that anyone with information about it contact the police.
"We've seen a lot of experimentation with homemade fireworks," Torre said, adding the Central Park explosive may have been designed to go off at an earlier time, even a day before, but for whatever reason did not.
The 11 a.m. blast on the east side of Central Park could be heard for blocks, leaving some with the belief that it was part of a July Fourth celebration.
Tourist John Murphy, visiting the city from Connecticut, stayed with Golden until emergency responders arrived and placed a tourniquet on his leg.
"His left leg was severely damaged, all bone and muscle," said Murphy.
New York City Mayor Bill de Blasio tweeted shortly after the incident, warning people to stay away from handling fireworks.
Thanks for reading CBS NEWS.
Create your free account or log in
for more features.