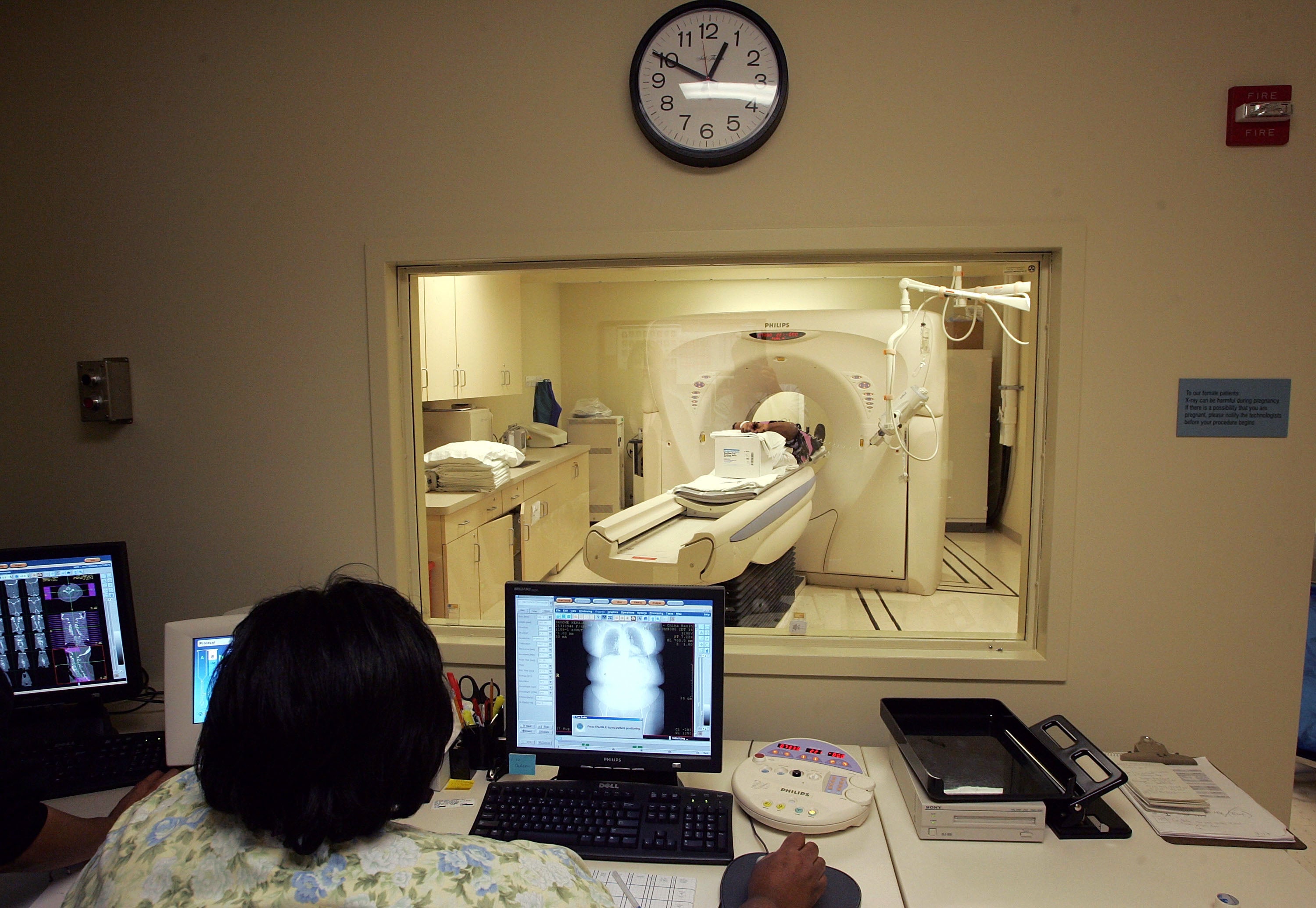 Experimental breast cancer drug shows promise in treating advanced disease
An experimental drug has shown encouraging results in treating advanced breast cancer in an early clinical trial, pharmaceutical giant Pfizer reported Sunday.
Pfizer, the world's second largest drugmaker, said the drug prevented breast cancer from worsening for 20.2 months in a trial involving 165 patients. Current medications do so for 10.2 months. The drug, known as palbociclib, is among a new class of cancer drugs that target specific proteins to block tumors.
On "CBS This Morning," CBS News medical contributor Dr. David Agus explained that the drug works against cancers that are estrogen receptor positive, which account for about 60 percent of breast cancer cases.
He said the drug could potentially be used to treat on other cancers as well.
"This hits a hijacked molecule that could be in many different cancers. There's data in prostate cancer, lung cancer, sarcoma that this drug has benefits. So [it has] potential for really making an impact on cancer," said Agus, director of the Westside Cancer Center at the University of Southern California, who was not involved in the study.
However, the outcome of the latest breast cancer trial wasn't as positive as some initial results reported earlier in the tests, said University of Michigan business professor Erik Gordon, who studies the biomedical industry but isn't affiliated with the trial.
In earlier results, the drug had kept the cancer from worsening for 18 additional months, rather than 10.
But, he added, "there's been a lot of hope surrounding this class of cancer drugs, and this keeps that hope alive."
Wall Street analysts have been closely watching the tests given the potential market for palbociclib. Breast cancer is the most common cancer to strike women.
"It's good news, but some investors are disappointed, because they expected more," Gordon said.
The results were presented by the lead researcher, Dr. Richard S. Finn, associate professor of medicine at UCLA, during the annual meeting of the American Association of Cancer Research in San Diego.
The drug will likely need to undergo broader testing with more patients before the Food and Drug Administration will approve it. The FDA sometimes accelerates approval for drugs that show promise.
Other companies, including Eli Lilly and Novartis, have similar medications that are also in clinical trials.
Pfizer's fledgling cancer drug business has been a recent bright spot for the company, which has many older drugs that will soon lose patent protection.
Thanks for reading CBS NEWS.
Create your free account or log in
for more features.