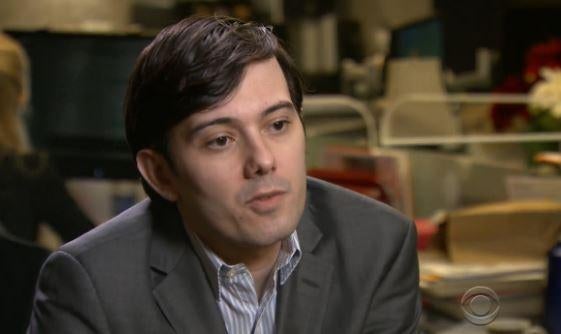 Ex-pharma CEO Martin Shkreli weighs in on skyrocketing EpiPen prices
NEW YORK -- Members of Congress are demanding to know why the price of EpiPens has skyrocketed.
The devices deliver a life-saving injection for people with severe allergies, but as CBS News previously reported, the price has gone up by nearly 500 percent since 2009.
"She started going into anaphylactic shock. Her lips turned blue, she started swelling, she wasn't able to breathe," said Lexi Henegar of her daughter, Ellie.
Ellie has almost died from food allergies twice. An EpiPen saved her life.
But the price of the injectors on those life-saving EpiPen has soared over seven years, from about $100 for a two-pack, to more than $600 today. All of it for a drug that delivers just $1 or $2 worth of the life-saving hormone epinephrine.
For an extended Martin Shkreli interview on CBSN click on the video to the left
It became a virtual monopoly for the drug-maker Mylan -- after a competitor took a similar product off the market.
Former head of Turing Pharmaceuticals Martin Shkreli​ is currently under indictment for securities fraud. He was heavily criticized for his "5,000 percent" price hike of the malaria and HIV medicine, Daraprim. He defended Mylan to CBS News on Tuesday.
"Mylan is the good guy. They had one product, and they finally started making a little bit of money and everyone is going crazy over it," said Shkreli. "Like I said, it's $300 a pack. $300. My iPhone is $700. ... It's $300 and 90 percent of Americans are insured."
Mylan said in a statement that they "are committed to working with customers and payers to find solutions to meet the needs of the patients and families we serve."
Tuesday, Mylan's stock fell 5 percent.
Thanks for reading CBS NEWS.
Create your free account or log in
for more features.