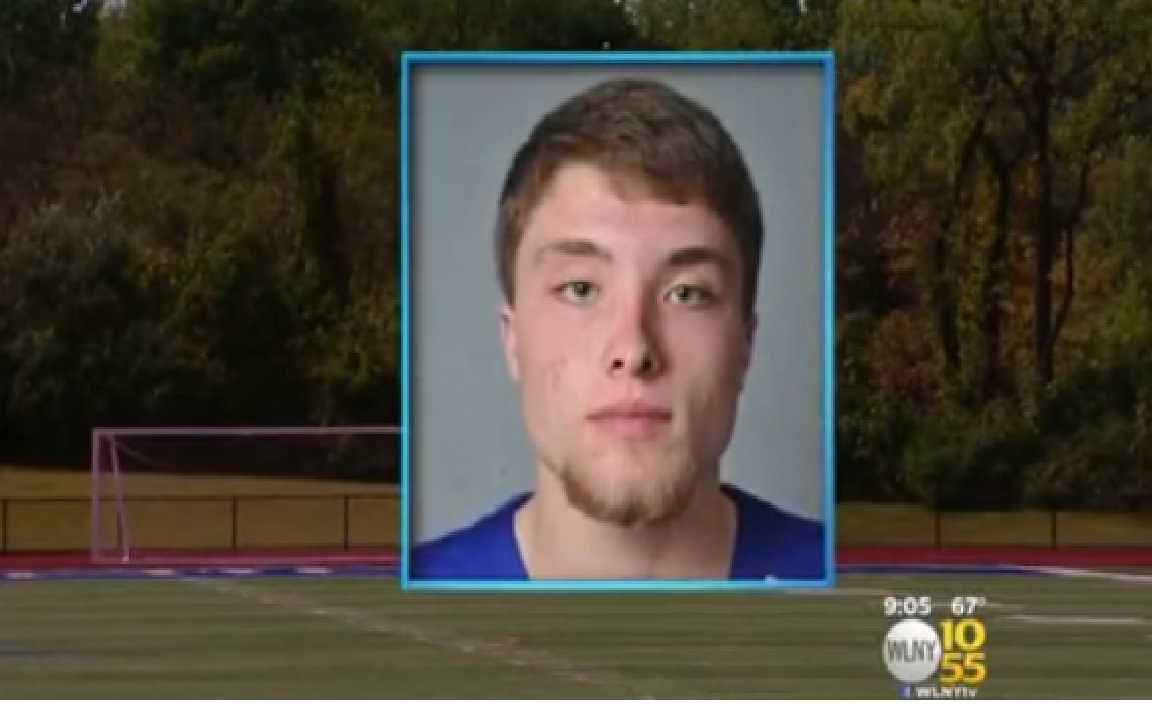 Coroner reveals N.J. high school QB's cause of death
WASHINGTON, N.J. -- Warren Hills Regional High School students returned to class this morning after learning their star quarterback Evan Murray died after sustaining an on-field injury.
In a statement obtained by CBS New York, the Morris County Coroner's Office said an examination revealed a cut on his spleen killed Murray.
"The autopsy determined that the cause of death was massive intra-abdominal hemorrhage (massive internal bleeding) due to a laceration of the spleen," the statement read, adding that Murray's spleen was "abnormally enlarged thus making it more susceptible to injury. There was no evidence of head trauma or heart disease. The manner of death was accidental."
Evan Murray died after taking a hit in the backfield during the team's third game of the season against Summit High School at the Blue Streaks' stadium in Washington Township, Warren County.
"The last play before the half, he got hit and we helped him to the sideline," senior tackle Oscar Vega said.
Witnesses said Murray felt "woozy" after the tackle but tried reassuring his teammates he would be fine as he was taken away to be assessed at a hospital. He was pronounced dead a short time later.
Some of Murray's teammates said it wasn't clear whether the last hit he took caused his death. They said he had taken several hard hits during the game against Summit High School and seemed slow to get up at times.
The team's coach told CBS New York in his 35 years of coaching, he has never seen something like this happen.
On Saturday, coaches, students and community members gathered at the school's football field for a memorial. It featured a letter from the teen's girlfriend that read in part "Thank you for being the love of my life."
"Evan was a great leader. He was a class act kid," said Murray's baseball coach Mike Quinto. "The young gentleman that he was. Not just an athlete, but the person that he was, it was more important than the athlete he was. He carried himself well everywhere he went. That's the key thing about him."
Classmates and friends expressed their sympathy on social media along with many who didn't know Evan.
Gary R. Bowen, interim superintendent of the Warren Hills Regional School District, said Saturday that grief counselors were available to Murray's teammates and fellow students for as long as necessary.
"We are deeply saddened and sincerely appreciate the support and caring of our close-knit greater Warren Hills community," Bowen said.
Classmate and friend Taylor Coughlin, a junior who appears to have set up a GoFundMe page to assist the family, told NJ.com that Murray was an "amazing kid." The page said Murray was hit while in the backfield.
"He was an amazing student and an amazing athlete. He stood out in his athletics, his academics -- everything," she told the website.
Murray's wake will be held Wednesday at Safe Discovery Church in Washington Township. His funeral will be held there on Thursday.
Thanks for reading CBS NEWS.
Create your free account or log in
for more features.