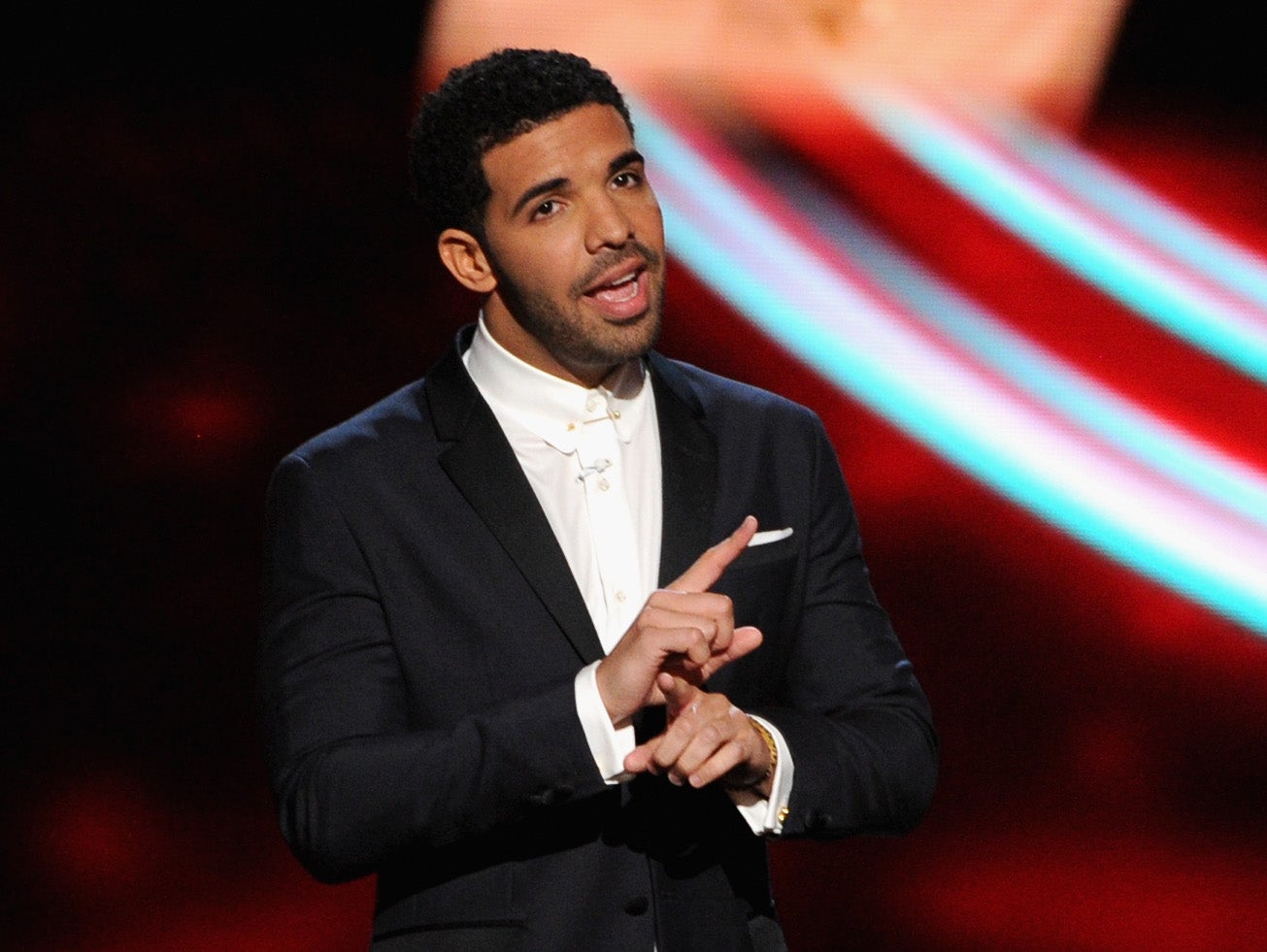 ESPY Awards 2014 winners and top moments
Sports, teams and athletes were all celebrated at the 2014 ESPY Awards Wednesday night at Los Angeles' Nokia Theatre.
Rapper Drake hosted the annual event, also known as the Excellent in Sports Performance Yearly Awards, which aired on ESPN. He generally earned positive reviews for his first turn hosting the EPSYs.
Tossing in some humor, Drake poked fun about LeBron James' recent announcement to return go to the Cleveland Cavaliers. He also made digs at Los Angeles Clippers owner Donald Sterling and the United States' recent World Cup games, including U.S. soccer goalie Tim Howard.
"Tim Howard couldn't be here tonight," Drake said. "Too busy getting laid by any woman he chooses."
Drake took on some musical numbers, including a parody dubbed "Honorable Mention" in which he said: "Real talent doesn't always win championships, like real music doesn't always win Grammys," while a picture of Macklemore at the 2014 Grammys showed up on a large screen. Another musical number, "Worst Behavior," called out Sterling's racist comments.
There were some emotional moments, too. SportsCenter anchor Stuart Scott opened up about his battle with cancer during his acceptance speech for the Jimmy V Perseverance Award.
And Michael Sam, the first openly-gay football player to be drafted into the NFL, took home the Artur Ashe Courage Award.
After Dwayne "The Rock" Johnson handed him the honor, Sam said through tears, "This year I had a lot of experience being part of something bigger than myself. At times, I felt like I'd been living in a massive storm...but the lessons learned -- love, respect and being true to yourself -- will never leave me.
See who took home honors below:
Best Breakthrough Athlete: Richard Sherman
Best Moment: U.S. Men's National Soccer Team
Best Game: Iron Bowl
Best Record-Breaking Performance: Peyton Manning
Best Play: Chris Davis
Best Female Athlete: Ronda Rousey
Best Male Athlete: Kevin Durant
Best Team: Seattle Seahawks
Best Upset: Mercer
Best Female Action Sports Athlete: Jamie Anderson
Best Male Action Sports Athlete: Nyjah Houston
Best Female Athlete with a Disability: Jamie Whitmore
Best Male Athlete with a Disability: Declan Farmer
Best Female College Athlete: Breanna Stewart
Best Male College Athlete: Doug McDermott
Best Coach/Manager: Gregg Popovich
Best MLS Player: Tim Cahill
Best NBA Player: Kevin Durant
Best NFL Player: Peyton Manning
Best NHL Player: Sidney Crosby
Best MLB Player: Miguel Cabrera
Best WNBA Player: Maya Moore
Best Female U.S. Olympian: Jamie Anderson
Best Male U.S. Olympian: Sage Kotsenburg
Championship Performance: Kawhi Leonard
Best Bowler: Pete Weber
Best Female Tennis Player: Maria Sharapova
Best Male Tennis Player: Rafael Nadal
Best Comeback Athlete: Russell Westbrook
Best Female Golfer: Michelle Wie
Best Male Golfer: Bubba Watson
Best International Athlete: Cristiano Ronaldo
Best Fighter: Floyd Mayweather
Best Driver: Ryan Hunter-Reay
Best Jockey: Victor Espinoza
Thanks for reading CBS NEWS.
Create your free account or log in
for more features.