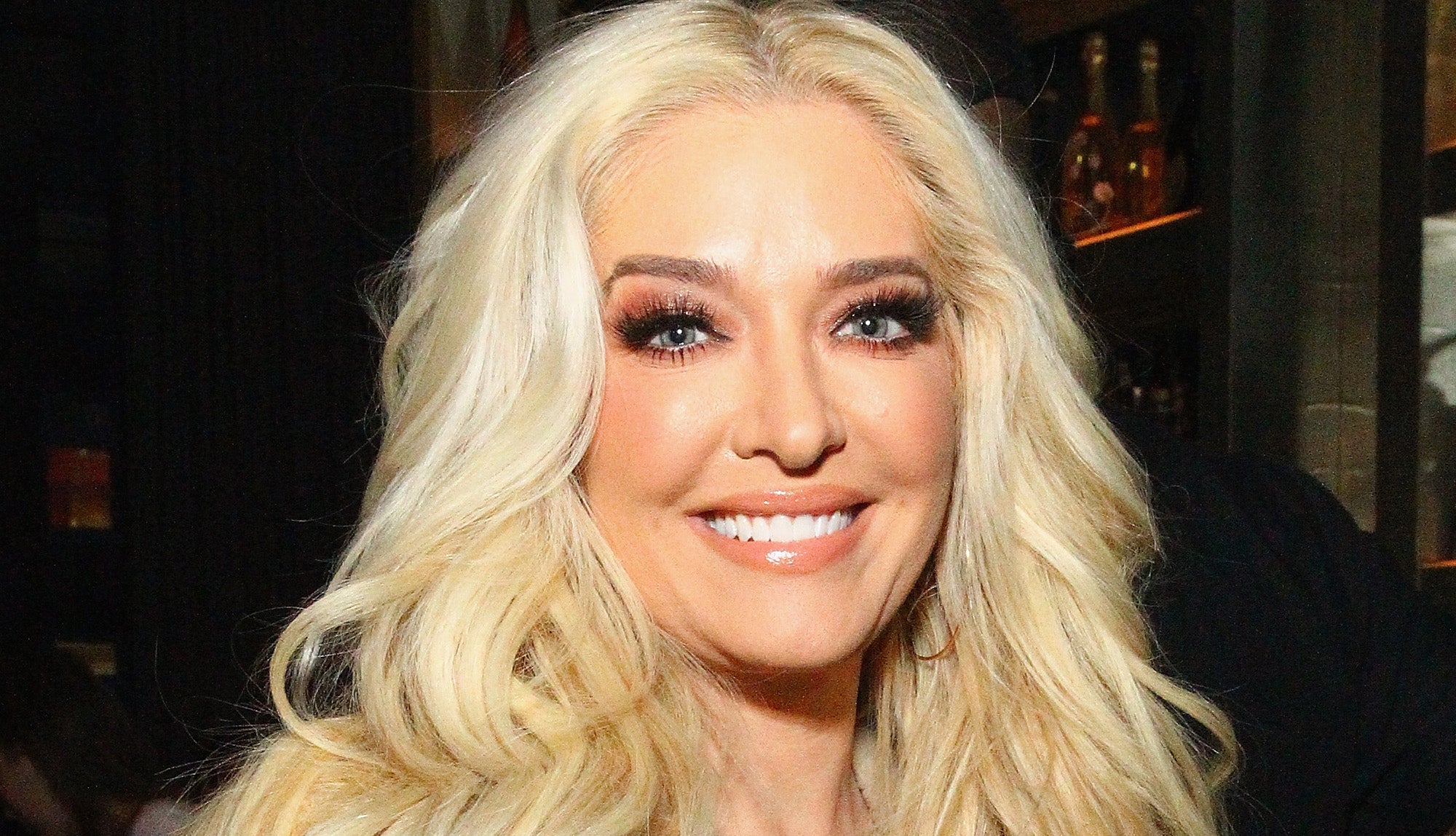 Erika Girardi of "Real Housewives of Beverly Hills" on Pride and dealing with drama
Bravo fans may know Erika Girardi from "The Real Housewives of Beverly Hills," but in the LGBT community, the reality TV star has always been known as dance music star Erika Jayne, who had eight No. 1 Billboard dance club hits under her belt.
Girardi talked to CBS News at the Barefoot Wine Pride Love Party in New York City about her relationship with the LGBT community, Pride and how she handles "Housewives"-related drama.
You were known before for your dance music, but what's it like to be on a reality show and become famous in a different way?
You know, I have nothing but great things to say about "Real Housewives of Beverly Hills." It's been great for my business in the sense that Erika Jayne, who was living in people's clubs, is now in people's homes, so that's definitely brought a lot of people to my brand and it's been very positive for me.
How do you deal with the drama and negativity that come with the territory?
I think you have to put everything into perspective. When you weigh it against something like what happened in Orlando, it's nothing. So you kind of have to roll with the punches, brush it off and really stay focused on what's most important in life, like loving one another, like we are tonight. We're here tonight celebrating Barefoot Wine Bubbly and their participation in Pride and the LGBT community for the last 25 years.
When you got shaded by Bethenny Frankel, you took that in stride. How do you stay above the fray?
Listen, everyone in life -- you're not going to agree and gel with everyone 100 percent of the time, so I'm here living my life, she's there living her life. It doesn't matter. It's a big world.
Tell me about your relationship with the LGBT community -- you've obviously been involved since before you were on "Housewives."
Oh my gosh, that started when I was a child. These are my family members, my friends, my teachers, my mentors. Growing up in performing arts, in the theater in high school -- there was never a time when I wasn't connected to the LGBT community.
Why do you think your music has become so popular in the LGBT scene?
I think because it's all about having fun, dancing, accepting one another for who you are, reaching out and loving one another and that's what we're celebrating here tonight -- it's a love party.
What are your plans for Pride?
I'm performing at like, every Pride event known to man for the rest of the summer, so my goal is to spread love and embrace everyone and bring a smile to everyone's face.
I may be able to take one vacation but I'm working. I'm on my way Minneapolis, Dallas, Columbia, South Carolina. There's a ton of them. I think we're even going to Mikonos for a big Pride festival there.
What do you think needs to be done to prevent another Orlando tragedy from happening?
I think there are a lot of levels to that, but we, as friends of the LGBT community, need to work harder to make sure everybody knows we're all the same, we're all human, we all matter and we should all accept one another for who we are.
Did you ever think your dance move "Pat the Puss" would ever become so famous?
No, absolutely not, because it's such a passing term. It's just how Mikey and I called our dance step at home. I would never have dreamed that in a million years!
What is your favorite song of your own that you can't stop dancing to?
"How Many" and the remix to "How Many" is pretty good.
Thanks for reading CBS NEWS.
Create your free account or log in
for more features.