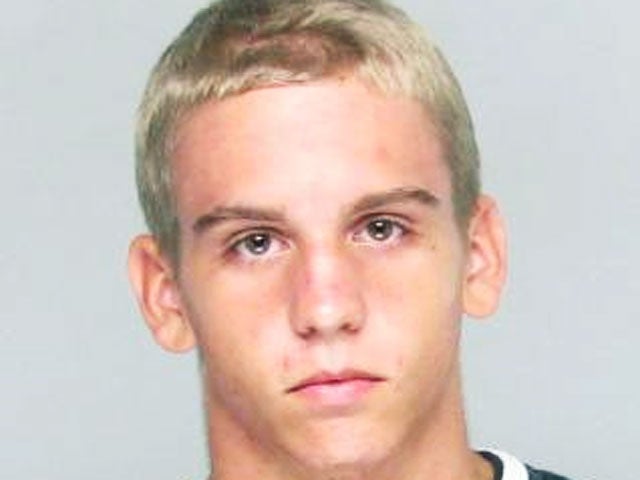 Eric Whitehead, Ga. Teen, Gets Life in Prison for Deadly Shooting of Sleeping Stepsister
(CBS/WRDW) A 15-year-old Georgia boy was sentenced to life in prison Friday after pleading guilty to murder after shooting his stepsister in the head 10 times while she was asleep on the couch.
Eric Whitehead, then 14, told investigators he had a dream Aug. 7, 2009 that he and his 22-year-old sister, Trish Troglen, were arguing, reports CBS affiliate WRDW. Whitehead reportedly woke up enraged, took a rifle from his stepfather's room, and shot his stepsister in the head 10 times while she was napping on the sofa.
Judge Sheryl Jolly sentenced Whitehead to life in prison with the possibility of parole, according to The Augusta Chronicle. He was charged as an adult and may be eligible for parole in 30 years.
Whitehead, who had a tendency to run away and get into trouble, was temporarily staying with his stepfather at the time of the shooting, reports the Chronicle.
Shortly after the shooting, investigators said Whitehead told them he considered Troglen to be his best friend.
Investigators say Whitehead had a history of psychiatric problems. Following the fatal incident he underwent two mental examinations - both found him competent to stand trial, Assistant District Attorney Hank Syms told the Chronicle.
Whitehead's biological father told WRDW that he believed "teenage hormones and peer pressures led to all that went wrong."
Thanks for reading CBS NEWS.
Create your free account or log in
for more features.