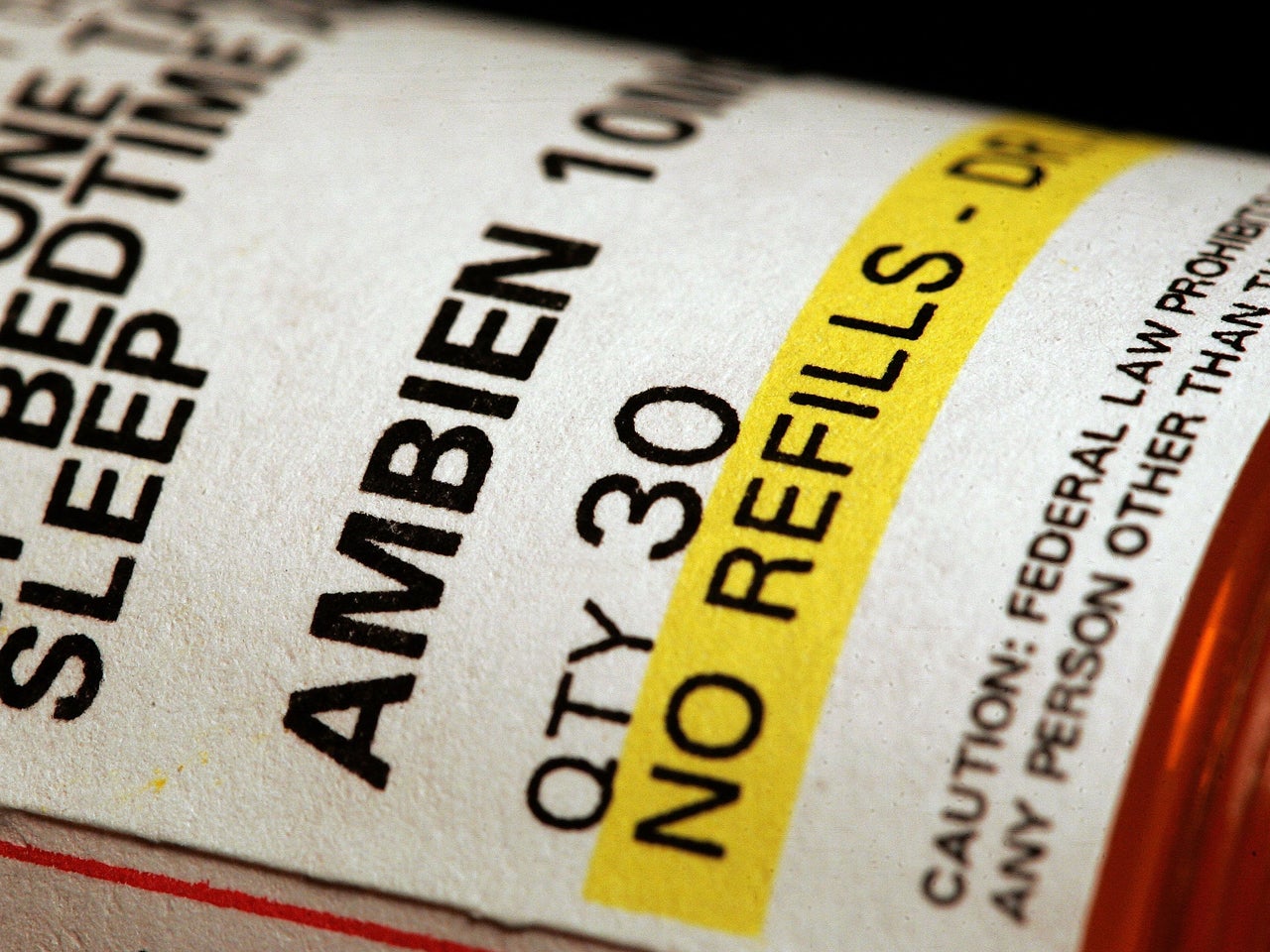 ER visits tied to Ambien, other insomnia drugs up 220% in recent years
The number of emergency room visits linked to zolpidem -- the active ingredient in sleeping aids like Ambien, Ambien CR, Eldular and Zolpimist -- has risen almost 220 percent over the past few years.
In 2005, 6,111 visits were due to the sleep aid medication, a new government report found. That number rose to 19.487 visits in 2010. Seventy-four percent of the patients were 45 or older, the report issued by the Substance Abuse and Mental Health Services Administration (SAMHSA) on Wednesday, said.
"Although short-term sleeping medications can help patients, it is exceedingly important that they be carefully used and monitored," SAMHSA Administrator Pamela S. Hyde said in a press release. "Physicians and patients need to be aware of the potential adverse reactions associated with any medication, and work closely together to prevent or quickly address any problems that may arise."
Overall, there were 4,916,328 visits to the emergency room because of drug-related problems. While zolpidem products aren't the main culprit, the sharp increase in emergency room visits is concerning.
Zolpidem is an Food and Drug Administration-approved medication used to treat short-term insomnia. The FDA began seeing increasing reports of adverse reactions. The agency advised that people who drive or do activities that require alertness the morning after taking the pill may be affected by taking the medication. The extended release form of the drug seemed to be the most worrisome with this issue, and made women more susceptible to the effects because their bodies got rid if zolpidem slower than men.
This led manufacturers to recommend half the regular dose for women. Between 2005 to 2010, there was a 274 percent increase in the number of women who went to the ER because of zolpidem. They represented 68 percent of all cases.
The FDA is also reccomended that the dose for men be lowered as well. Men's cases rose 144 percent during the same time frame.
The FDA in January told drugmakers to lower the dosage of their insomnia drugs due to studies suggesting patients face a higher risk of injury due to morning drowsiness.
Negative reactions to zolpidem can include daytime drowsiness, dizziness, hallucinations, agitation, sleep-walking and drowsiness while driving. The effects can become much stronger when combined with other substances. Half of the ER visits because of zolpidem involved another substance, and in 37 percent of all visits zolpidem was used with another depressive drug.
The information was released in a new report called Emergency Department Visits for Adverse Reactions Involving the Insomnia Medication Zolpide, which was based on findings by the Drug Abuse Warning Network (DAWN).
Thanks for reading CBS NEWS.
Create your free account or log in
for more features.