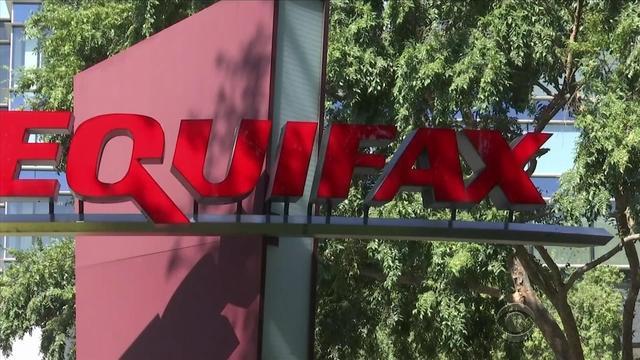 Months after massive Equifax data breach, victims struggling to recover
WASHINGTON -- Last year's massive Equifax data breach exposed the personal information of 145 million Americans. Despite the company's promises to help, plenty of victims have struggled to regain their identities and clean up their credit reports.
"There was somebody out there with my information, pretending to be me." said victim Katie Van Fleet.
Van Fleet's nightmare began with a single notification for a credit card she never applied for. Then it got worse.
"Home Depot, two from Macy's, Kohl's, and I got a bill for a hotel stay in Las Vegas," she said.
Within two months, criminals using her stolen personal information opened 15 fraudulent accounts, and she spent months straightening it out.
"I started to feel like a broken record you know I had to explain my story over and over," Van Fleet said.
She's among the hundreds suing Equifax who say crooks obtained bank accounts, car loans, mortgages and fake driver's licenses, even changing victims' home addresses.
Van Fleet's lawyer Catherine Fleming the last thing data brokers like Equifax care about is privacy.
"They don't care about guarding that because they're in the business of selling that," Fleming said. "The more organizations, individuals that they sell our data to, the more money they can make."
That's something legislators vowed to fix last fall -- but with no results yet.
"Congress has failed to act, to do anything," said Rep. Jan Schakowsky, a Democrat from Illinois.
She introduced a bill that would notify consumers of a breach sooner and protect them longer. But that hasn't happened yet.
"I would say mainly the reason is, is that corporations, credit reporting agencies are uninterested," Schakowsky said. "They oppose the idea of having more regulation that would protect the data."
At least one Republican senator, John Thune of South Dakota, says if Congress is going to make fixes, they shouldn't rush into anything and make sure the fixes work. Equifax told CBS News they are improving their data security infrastructure and adding accountability features. Meanwhile, the company says investigations are ongoing.
Thanks for reading CBS NEWS.
Create your free account or log in
for more features.