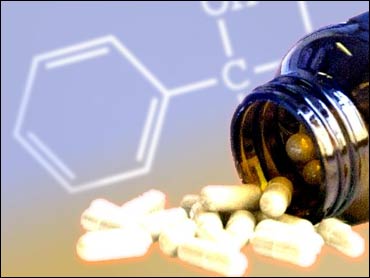 Ephedra Ban: What Took So Long?
After more than two years of prodding from consumer advocates and medical experts, the FDA finally agreed Ephedra is dangerous.
"Dietary supplements containing Ephedra present an unreasonable risk of illness or injury," said FDA Commissioner Dr. Mark McClellan.
But instead of leading the way, the FDA finds itself bringing up the rear. As reported in an ongoing CBS News investigation, several states banned Ephedra first. So did the U.S. military, pro football, college athletics, minor league baseball, and the Olympic Committee.
With all the injuries and bad press, Ephedra makers had trouble getting insurance and most had already stopped selling Ephedra on their own.
"I've never seen an example in the thirty years I've been monitoring the FDA where the FDA waited until the product is all but gone from the shelves before doing anything," Dr. Sid Wolfe of Public Citizen told CBS News Correspondent Sharyl Attkisson.
An earlier ban might have saved the life of Orioles pitcher Steve Bechler, who died after taking Ephedra during last spring training.
"Since my son's death, that's all me and my wife could ever hope for that it gets taken off the market, so no one else will ever get harmed from it," said his father Ernest Bechler.
Political heavyweights like former Clinton attorney Lanny Davis lobbied hard to keep Ephedra on the shelf -- and it worked. Ephedra stayed on the market an extra two years after many experts asked for the ban.
Meantime the number of deaths doubled to 155, with 16,000 adverse events.
Like Army pilot Michael McDonald -- left without functional memory. And Sean Riggins, dead at age 16.
Ephedra helped spotlight a controversial ten-year old law that exempts dietary supplements from having to be proven safe or effective. Congress will likely work to change that in the year ahead.

Thanks for reading CBS NEWS.
Create your free account or log in
for more features.