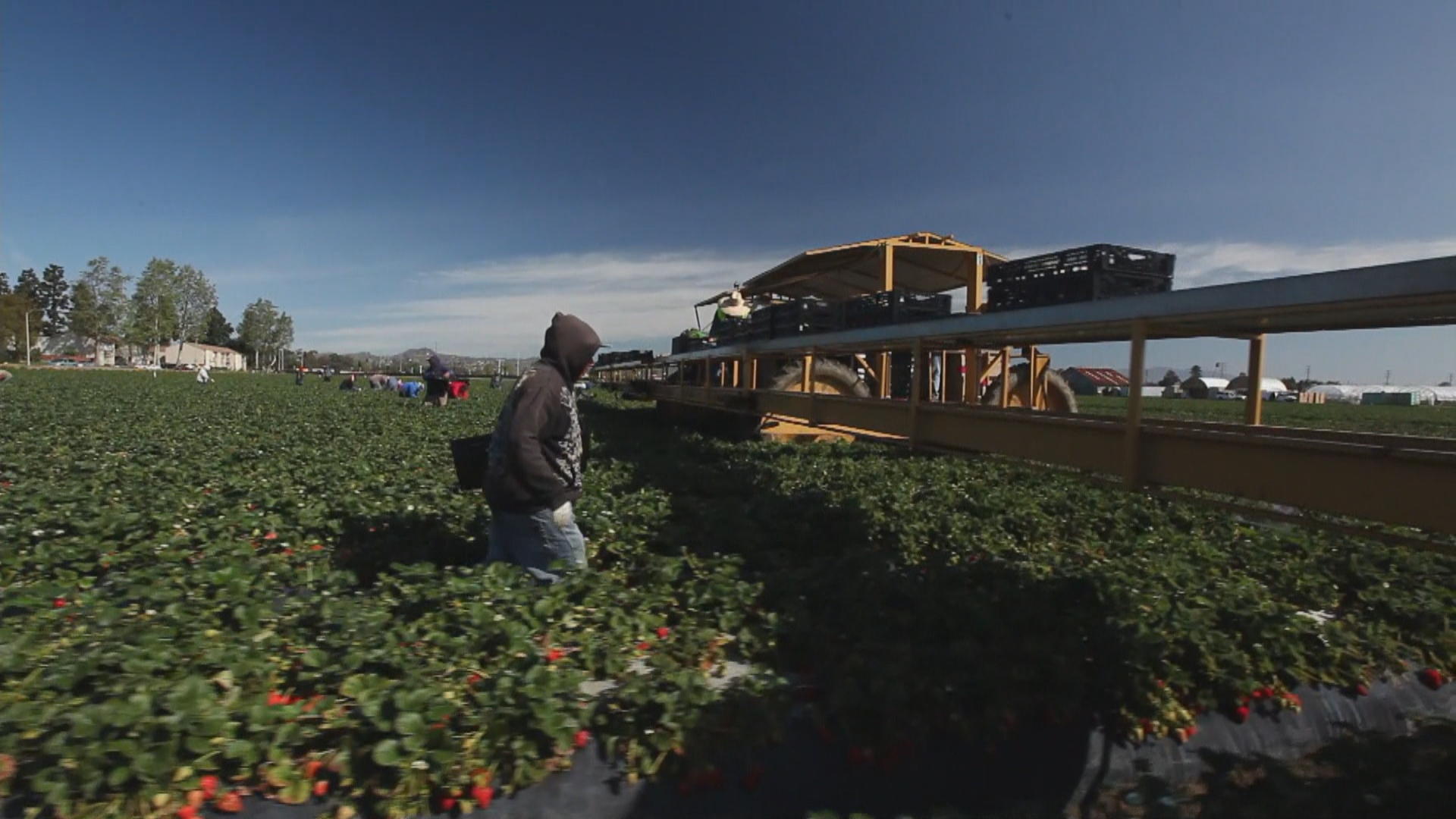 EPA chief assailed – and applauded – for not banning controversial pesticide
Editor's note: This story has been updated to include information from the Almond Board of California.
Scott Pruitt, the head of the Environmental Protection Agency, is facing criticism over his decision not to ban a controversial farm pesticide. It overrides his own agency's research showing the pesticide chlorpyrifos posed a health risk to children and farm workers.
Since 2000, chlorpyrifos has been banned for most household use. But in California's Central Valley, some 90 percent of almond orchards still use the pesticide, according to Mike Kelley, president and CEO of Central California Almond Growers Association. (Kelley's figures are disputed by the Almond Board of California, which cites 2014 figures of only 15 percent of California's almond acreage was treated with this compound.)
Under the Obama administration, the EPA wanted to ban farm use. But the Trump administration has other ideas, reports CBS News correspondent John Blackstone.
Farmers face an army of small enemies – and many use the pesticide as ammunition.
"It's very important for controlling those small pests that can wreak havoc on the crop," Kelley said.
For half a century, the chemical, also known as lorsban, has been used on dozens of crops including corn, strawberries and citrus. But the EPA's scientists under the Obama administration found that the chemical could interfere with children's brain development.
"Reduced IQ, lower working memory scores, increased ADHD, those are the kinds of things. They were small effects but they were definitely meaningful," former EPA assistant administrator James Jones said.
In 2015, the agency proposed banning farmers from using the pesticide. But now the new leadership of the EPA said "reliable data, overwhelming in both quantity and quality, contradicts the reliance" on the earlier studies. The EPA said farmers can continue to use the pesticide while more research is done.
Pruitt issued a statement: "We need to provide regulatory certainty to the thousands of American farms that rely on chlorpyrifos, while still protecting health and the environment." Those in agriculture like Kelley agree.
"Did you ever worry about using it?" Blackstone asked.
"No I didn't. It's been around since 1965 and I've found it to be not only very effective but very safe," Kelley said.
But critics say effective substitute pesticides are readily available.
"It would not be that difficult to take this off the plate of parents and it is a bit confounding to me as to why we're not as a government doing that," Jones said.
Dow AgroSciences, which makes the product, applauded the move. It said it remains confident that authorized uses of chlorpyrifos offers "wide margins of protection for human health and safety."
Thanks for reading CBS NEWS.
Create your free account or log in
for more features.