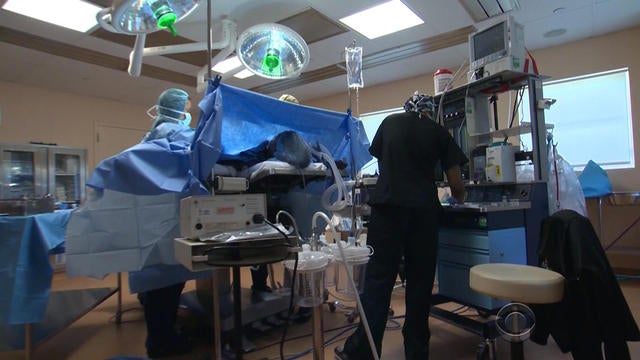 More than 1 in 5 emergency room patients face "surprise medical bills," study finds
BALTIMORE -- It's a surprise nobody wants.
A study Tuesday by Johns Hopkins found a lot of patients are getting socked with unexpected bills -- despite making sure to get treatment at hospitals in their insurance network.
In September 2015, Rhiannon Schade rushed her 5-month-old daughter, Daisy, to an emergency room after a seizure. Daisy is fine, but her mother was unexpectedly hit with an anesthesiology bill for almost $3,000.
"At no point in time were we ever notified that the anesthesiologist didn't participate in our plan or were we given any choice," she said.
Schade is not alone. More than 1 in 5 emergency room patients face what are called "surprise medical bills," even though they went to an in-network hospital they were treated and billed by out-of-network physicians.
Tuesday's study found some of the largest increases over the Medicare price include charges for: Emergency medicine, anesthesiology and radiology.
"Often these surprise bills are coming from what we call the 'ologists,'" said Chuck Bell, the programs director for Consumers Union. "You have states around this country where over 50 percent of the emergency doctors are out-of-network at in-network hospitals."
A handful of states, like New York and Connecticut, have passed legislation limiting a patient's liability for out-of-network care.
But for Schade, who's still fighting the bill, sorting out the details can be infuriating.
"I've spent hours and hours and hours on the phone with the provider, with the insurance company, appeal after appeal has been denied," she said.
Your primary care provider -- if you have one -- can be your advocate with an insurance company or healthcare facility. In any case, Consumers Union offers a state by state tool for getting help. Just search "consumer reports insurance complaint" online.
Thanks for reading CBS NEWS.
Create your free account or log in
for more features.