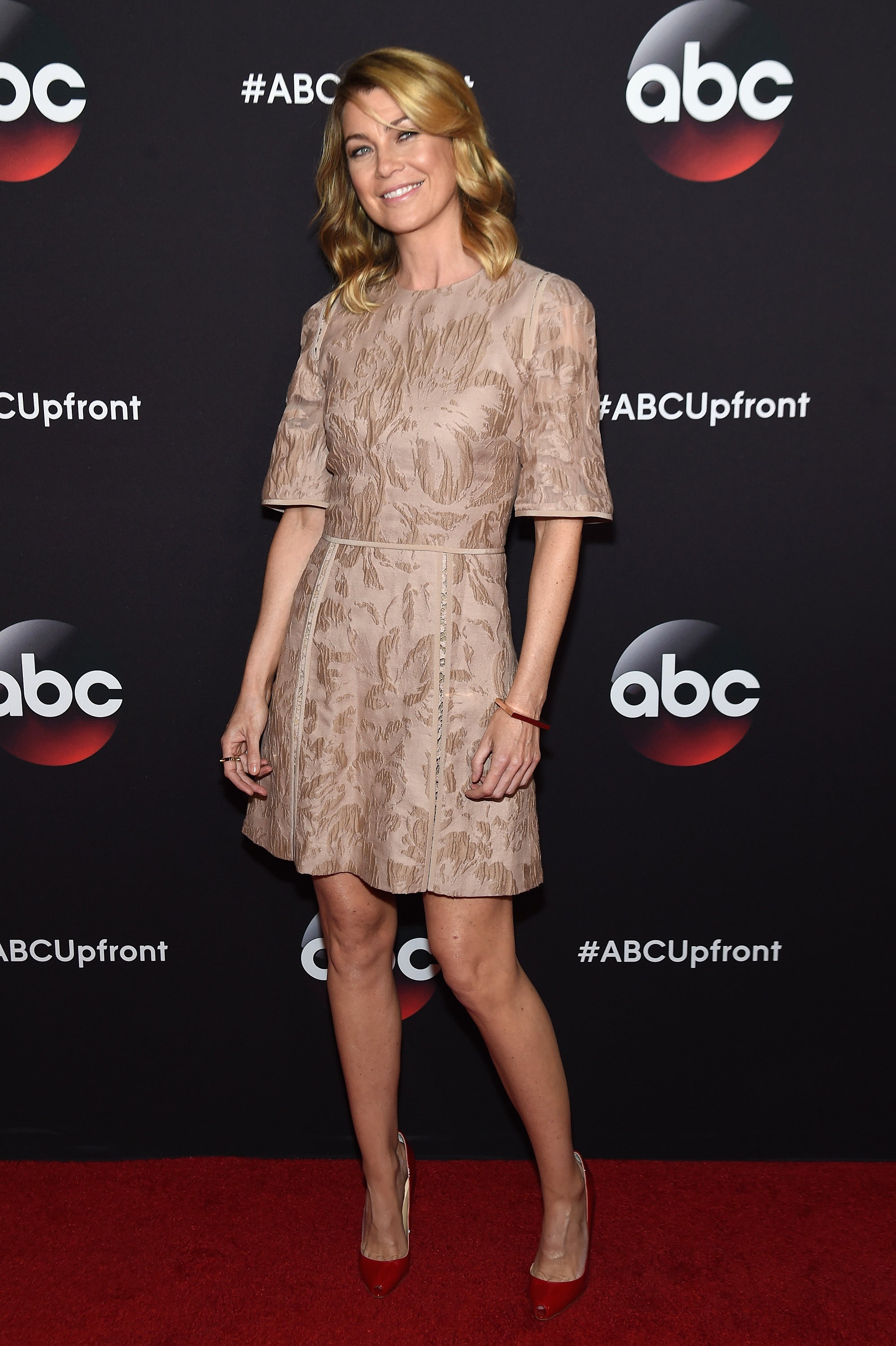 Ellen Pompeo on how she negotiated $20 million salary for "Grey's Anatomy"
Ellen Pompeo is explaining how she got to be the highest paid actress on a primetime drama, thanks to a new deal for the current, 15th and 16th seasons of "Grey's Anatomy." The actress is set to make a $20 million a year salary, and she says in an interview with The Hollywood Reporter that now, at the age of 48, "I've finally gotten to the place where I'm OK asking for what I deserve."
She said that the studio and network used co-star Patrick Dempsey as leverage against her for years, and it was only after he left that she felt more empowered to call the shots.
"For me, Patrick [Dempsey] leaving the show [in 2015] was a defining moment, deal-wise," she said. "They could always use him as leverage against me — 'We don't need you; we have Patrick' — which they did for years. I don't know if they also did that to him, because he and I never discussed our deals."
She said she asked Dempsey to join forces with her to negotiate a better deal, but he did not offer any help.
"There were many times where I reached out about joining together to negotiate, but he was never interested in that," she said in the interview. "At one point, I asked for $5,000 more than him just on principle, because the show is Grey's Anatomy and I'm Meredith Grey. They wouldn't give it to me. And I could have walked away, so why didn't I? It's my show; I'm the number one. I'm sure I felt what a lot of these other actresses feel: Why should I walk away from a great part because of a guy? You feel conflicted but then you figure, 'I'm not going to let a guy drive me out of my own house.'"
Pompeo said that after Dempsey left, the network and studio looked for a new man to replace him right away. The actress said things changed as showrunner Shonda Rhimes grew more powerful.
"In Shonda finding her power and becoming more comfortable with her power, she has empowered me," said Pompeo. "I was always loyal to her, and she responds well to loyalty. So, she got to a place where she was so empowered that she was generous with her power. Now, what did that look like? It looked like her letting me be the highest-paid woman on television, letting me be a producer on this show, letting me be a co-executive producer on the spinoff and signing off on the deal that the studio gave me, which is unprecedented."
Pompeo said she approached Rhimes and told her that she understood if Rhimes wanted "Grey's" to come to a close, but if she wanted to keep it on air, Pompeo would need more of an incentive -- higher pay and producing credits. She pointed out that the show "has generated nearly $3 billion for Disney," according to her agency, CAA.
Pompeo recounted, "I said, 'So, it's got to be a ton of money. And it has to help me with my producing because producing is something I really enjoy. That's my creativity now.'"
The actress admitted that her path to success is not for those who are "100 percent an artist," but financial power was important for her, especially as she's seen younger actresses victimized by Hollywood power structure.
"I've chosen to financially empower myself so that I never have to be ducking predators and chasing trophies," she said. "It's not for everyone. You have to be more interested in business than you are in acting."
Thanks for reading CBS NEWS.
Create your free account or log in
for more features.