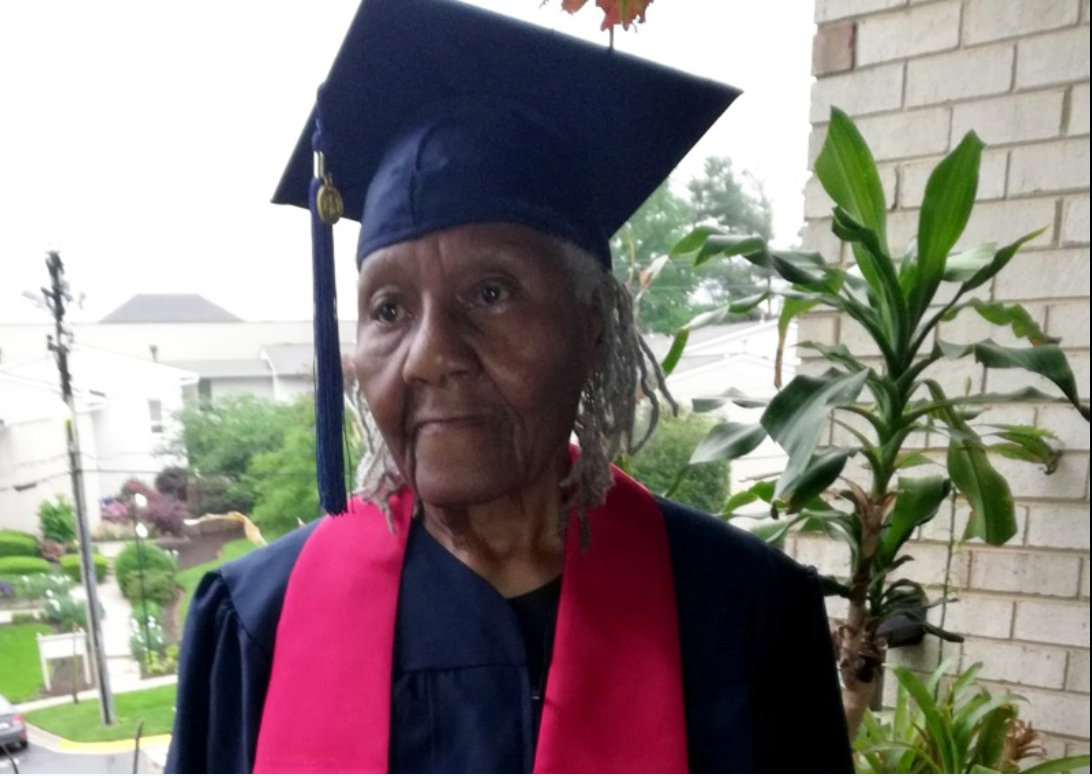 89-year-old woman with 12 children graduates college
Ella Washington has accomplished a lot in her life. The 89-year-old woman born in rural North Carolina raised 12 children while working a full-time job. She put her kids through school, but had to put her own education on the back burner.
That changed a few years ago, when Washington decided to enroll at Liberty University in Lynchburg, Virginia. She finally walked across the graduation stage on Saturday, receiving her associate degree in interdisciplinary studies, Liberty University says.`
Washington dropped out of school in the sixth grade to work on the family farm. When she started a family, she moved to Washington, D.C., and held a variety of jobs. From a custodian at the Pentagon to a certified nursing assistant at an adult daycare, Washington worked most of her life, and didn't retire until about about six years ago.
"Coming to D.C., there weren't many opportunities for a poorly educated black woman," Washington's daughter, Ellen Mitchell, told Liberty University. "But she worked hard doing whatever she could to make sure we were taken care of."
During this time, Washington focused on educating her children. "She has always been a lifelong learner," Mitchell said. "Her desire for learning and for pursuing an education became a family tradition. "
Washington's daughter says she taught all of her children how to read, write, and do math before they even began school -- just as her grandmother taught her.
At the age of 49, Washington was able to focus on her own education, and enrolled in an adult education program to get her GED diploma in 1978.
Thirty-four years later, she was pursuing her education again. At 83 years old, Washington's daughter suggested she enroll in college and complete her learning goals. She enrolled in Liberty University in 2012.
"Liberty is a great university," Washington said. "I would recommend Liberty to anyone because I did well." Washington worked on getting her associate's degree, but she's not stopping there. She just completed her studies and is already working on getting her bachelor's degree from the school.
She studied interdisciplinary studies and next will major in history.
"To me, history is a great subject," Washington said. "Everybody should know their history and learn more about it. A lot of people don't know much about history. There's nothing wrong with learning more."
"My mother is a remarkable woman," Mitchell said. "I learned how to be strong because of her example. Now, she has set the bar for her grandchildren and great-grandchildren."
Washington, who was the oldest graduate of the class of 2018, says "education will help you make the best life for yourselves and those who come after you."
Thanks for reading CBS NEWS.
Create your free account or log in
for more features.