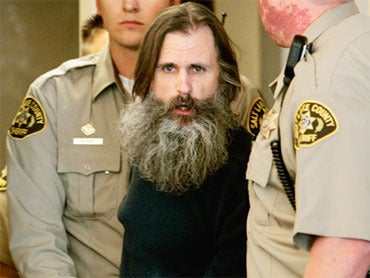 Elizabeth Smart Update: Trial to Begin After 8 Years of Delays
SALT LAKE CITY (CBS/AP) Eight years after Utah teenager Elizabeth Smart was kidnapped, the man charged in her abduction is finally headed to trial, after years of delays caused by questions about his mental state.
Brian David Mitchell faces federal charges of kidnapping and unlawful transportation of a minor across state lines - for allegedly taking Smart to San Diego in the 2002 abduction.
If convicted, the 57-year-old could spend the rest of his life in a federal prison.
Jury selection is scheduled to begin Monday in Salt Lake City's U.S. District Court in the trial of the one-time itinerant street preacher.
A 2003 state case - in which Mitchell was charged with aggravated kidnapping and aggravated sexual assault - stalled after Mitchell was diagnosed with a delusional disorder and deemed incompetent to stand trial. A state judge rejected a request to force Mitchell to be treated with medications, saying she didn't believe the drugs would work.
The ruling left Mitchell incarcerated in the state hospital - where he had refused treatment - before federal prosecutors stepped in to take a run at the case.
Mitchell was judged competent to stand trial in federal court earlier this year after an expert witness for the government said he believed Mitchell was "malingering," essentially faking a mental illness to avoid prosecution.
With prosecutors expected to call as many as 22 witnesses, the trial could take up to six weeks. Just picking a jury could take several weeks. Defense attorneys have argued that publicity has tainted the pool of more than 200 jurors called for consideration, but efforts to move the trial out of Utah were rejected.
Smart was 14 in 2002 when she was taken from her Salt Lake City home. She was rescued nine months later walking the streets of a Salt Lake City suburb with Mitchell.
Now, 22, Smart is expected to return from serving a mission in France for the Mormon church to testify against Mitchell.
COVERAGE OF ELIZABETH SMART ON CRIMESIDER
Thanks for reading CBS NEWS.
Create your free account or log in
for more features.