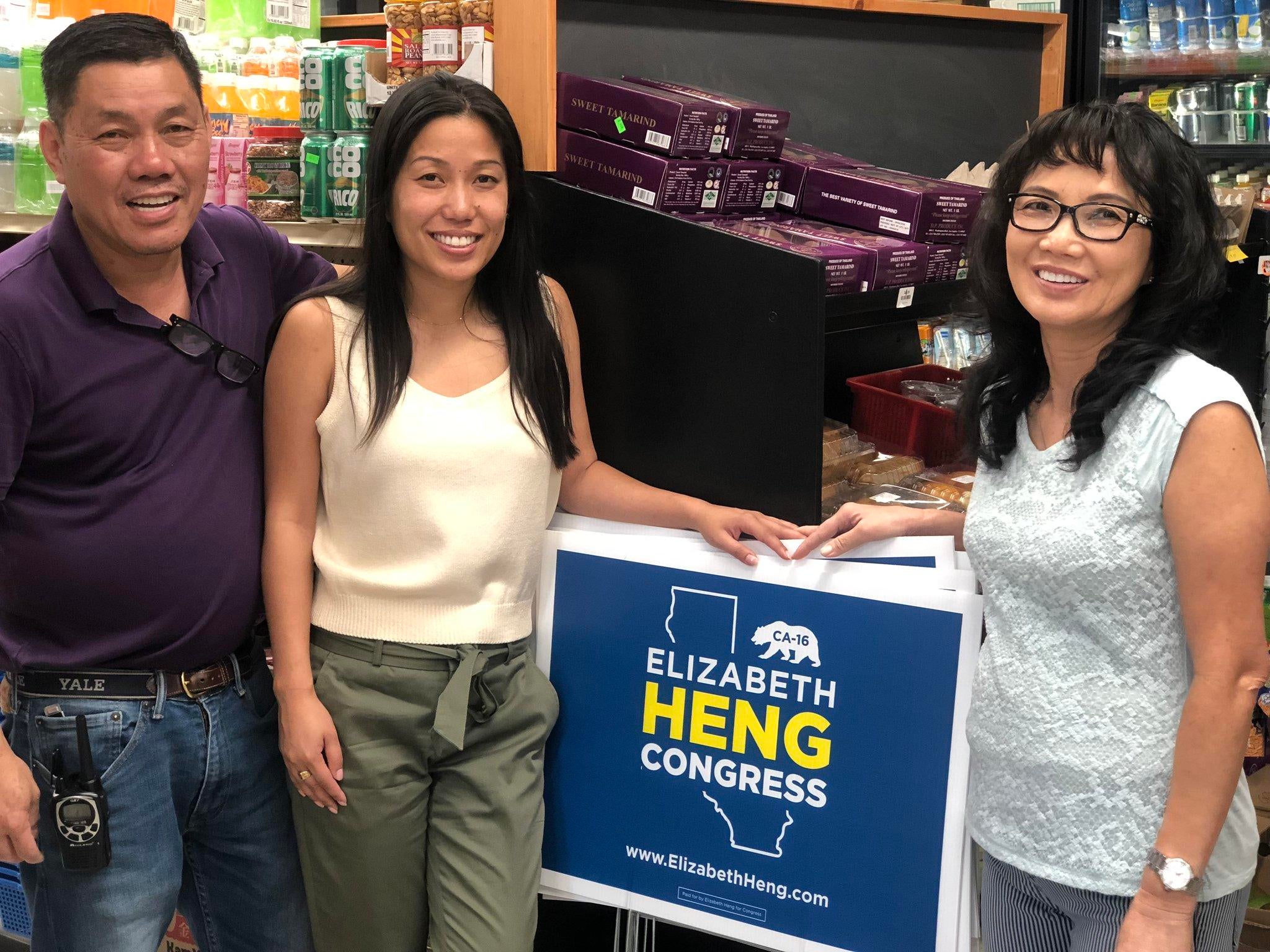 Twitter, Facebook reverse ban on ad by GOP congressional candidate
Twitter and Facebook reversed their decisions to block a campaign ad by Elizabeth Heng, a Republican congressional candidate in California, which included graphic footage of the Cambodian genocide. Heng claimed the images had personal relevance because her parents narrowly escaped death in Cambodia and emigrated to the United States.
The ad was blocked on both sites early in August. Facebook removed the ban on the ad on August 8, and Twitter followed suit on August 16. Heng received national attention from right-wing figures while the ad was blocked, including Tucker Carlson on Fox News.
Many on the right claimed the action taken against Heng's post was the latest example of tech companies trying to censor the free speech of a right-leaning user. Both sites recently took action against right-wing conspiracy theorist Alex Jones, with Facebook removing his videos and Twitter temporarily suspending him.
Heng quickly appealed to her supporters to pressure Twitter and Facebook to restore the ad.
"My parents did not have the luxury of blocking the horrific content from the reality of their lives during the rise of communism in Cambodia. Why does @facebook feel they have the right to censor that content in the land of #freespeech?" Heng wrote on Twitter shortly after the video was blocked.
Although the ad was restored on both platforms, she chastised "tech companies" for controlling which content is allowed Thursday.
A spokesperson for Facebook told CBS News that the ad was restored because it included relevant information about Heng's background.
"Upon further review, it is clear the video contains historical imagery relevant to the candidate's story. We have since approved the ad and it ran on Facebook," the spokesperson said.
A spokesperson for Twitter defended the initial decision to block the ad.
"We had momentarily rejected the ad for breaking our Inappropriate Content ads policy. Upon further review of the ad, we feel that the imagery that violated the inappropriate content policy is fleeting enough, particularly given the overall tone and intention of the video and can confirm the ad is no longer banned," the spokesperson said.
Heng is running against incumbent Democratic Rep. Jim Costa in California's 16th Congressional District.
Thanks for reading CBS NEWS.
Create your free account or log in
for more features.