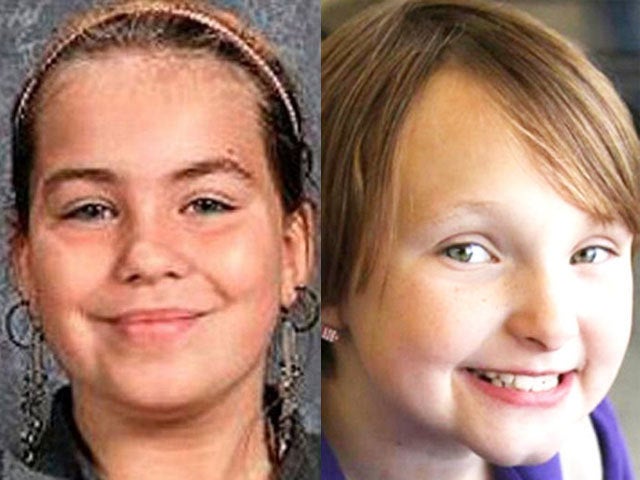 Elizabeth Collins, Lyric Cook-Morrissey: Search resumes for missing cousins, Iowa police say
(CBS/AP) EVANSDALE, Iowa. - Police said Monday they will be renewing efforts to find missing cousins Elizabeth Collins and Lyric Cook-Morrissey, three days after their bicycles were found near a lake in northeast Iowa.
PICTURES: Hundreds search for missing Iowa cousins
More than 350 volunteers helped search the area around Meyers Lake in Evansdale on Sunday for 8-year-old Elizabeth and her 10-year-old cousin Lyric, who were last seen Friday afternoon. Authorities have been interviewing family, friends and registered sex offenders who live in the area.
Misty Cook-Morrissey reportedly said her daughter Lyric may have tried to swim at the lake, despite the swimming ban. She said the family swims at another nearby lake regularly, and described Lyric as a good swimmer.
Misty's sister, Heather Collins, said it's rare for her daughter Elizabeth to venture too far frome home, but she may have been persuaded by her older cousin.
Thanks for reading CBS NEWS.
Create your free account or log in
for more features.