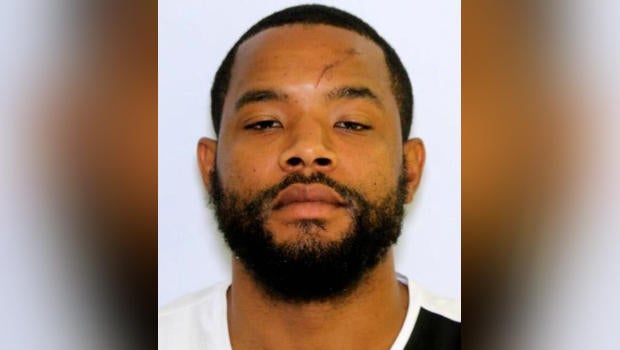 Officials: 3 dead, 2 injured in Edgewood, Maryland workplace shooting
EDITOR'S NOTE: Radee Labeeb Prince was captured Wednesday evening, the Bureau of Alcohol, Tobacco, Firearms and Explosives (ATF) confirmed to CBS News. Click here for the latest updates.
---
EDGEWOOD, Md. -- Three people are dead and two are injured after a workplace shooting at an industrial park northeast of Baltimore, officials say.
The Harford County Sheriff's Office said the Wednesday morning shooting happened at Advanced Granite Solutions in Edgewood just before 9 a.m. Sheriff Jeffrey R. Gahler said investigators are involved in a manhunt for the suspect, who he identified as Radee Labeeb Prince, 37.
"There's an individual out there on the loose who committed one of the most heinous acts we've ever seen in our county," Gahler said. "Certainly we consider him armed and dangerous."
Prince is also believed to be involved in a later shooting about 55 miles away in Wilmington, Delaware. There were no immediate reports of injuries. Wilmington police said Prince has an address there and relatives in the area.
Gahler said all five victims were employees and that the attack appeared to have been targeted. Gahler said Prince was associated with the business but didn't know how.
The owner of the company that designs and installs countertops told The Associated Press Prince has been an employee for four months, working as a machine operator. Owner Barak Caba spoke to the AP in a brief telephone interview. Caba was shaken and would not provide additional details.
Shock Trauma, a Baltimore trauma hospital that treats the severely injured, said clinicians were treating two patients from the Emmorton Business Park shooting as of 10:45 a.m. Both were in critical condition.
Maryland Gov. Larry Hogan, speaking during a break from a meeting of a state board, said the survivors had gunshot wounds to the head.
He said authorities had helicopters in the air and law enforcement on the ground looking for Prince.
Gahler said Prince was involved in some kind of argument at the business before the shooting. A handgun was used in the attack, he said.
Witnesses told CBS Baltimore they heard people arguing, but did not hear gunshots.
Multiple businesses in the area were reportedly placed on lockdown, which was later lifted. Several Harford County public schools in the Edgewood area were also placed on a modified lockdown early Wednesday, which was also later lifted.
Police initially said they were searching for a red Dodge Charger, but Gahler said they've found that vehicle and it's not connected to the investigation. Investigators now believe Prince is driving a 2000 black Chevy Acadia with Delaware plates PC064273.
Prince has a criminal history, Gahler said. CBS Baltimore reports he was charged multiple times in Delaware with burglary, with being a felon in possession of a firearm in Cecil County, Md., and has had a peace order issued against him in Harford. Details of the charges weren't immediately clear.
The FBI is assisting local authorities. Investigators were treating the shooting as a case of workplace violence and didn't see ties to terrorism, said Dave Fitz, a spokesman for the Baltimore FBI field office.
Yellow crime scene tape cordoned off Advanced Granite Solutions on Wednesday afternoon. Investigators, deputies and federal agents fanned out across the business park to investigate.
Across the road, several employees, some wearing lime green T-shirts with the Advanced Granite Solutions logo, embraced each other as they waited for news of their colleagues. The sheriff said the department had set up a receiving area for family members in a nearby hotel ballroom.
Gahler urged anyone who sees Prince not to approach him, but to call 911. Anyone with information is asked to call 1-800-Call-FBI.
Thanks for reading CBS NEWS.
Create your free account or log in
for more features.