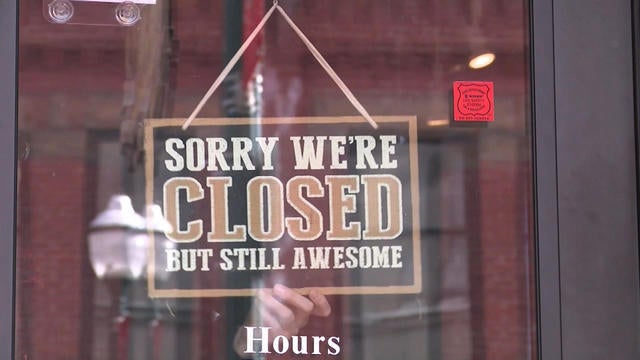 Flu season could cost businesses billions this year
The deadly flu epidemic is taking a toll on the nation's workforce. More than 17,000 flu-related hospitalizations have been reported in the U.S. since October. Federal health officials are urging those sick with the flu to stay home from work or school and while that recommendation is critical to helping prevent the flu's spread, it's estimated to cost businesses across the country billions of dollars, reports CBS News' Vladimir Duthiers.
After five of its seven employees called out sick last month, Cherri's Chocol'art in Kalamazoo, Michigan, had to temporarily shut its doors. That immediately impacted the store's bottom line, says manager Ashley Rafferty.
"My kids got sick, I got sick, my parents got sick. And since we're a family business, we just closed down for a week," Rafferty said. "It's a huge amount of profit lost. And then employees not getting paid, that affected them, too."

Employee consulting firm Challenger, Gray, and Christmas estimates this season, the virus could cause about 25 million employees to miss at least four eight-hour shifts. The study projects that could cost the U.S. economy more than $21 billion in lost productivity.
But sick employees aren't all to blame. Sick children and school closures are another reason workers are staying home. This season, more than 40 school districts in at least 13 states have closed because of the flu, many in an effort to eliminate any trace of the virus.

"She just had a heart for teaching and a heart for students," Lindsay Foster said of teacher Heather Holland.

The 38-year-old 2nd grade teacher from Texas died last week from complications with the flu.
"She truly cared about the kids she came in contact with," Foster said.

One of Holland's former students is Foster's daughter, now 16-year-old Mary Grace.

"I think I would describe Mrs. Holland as somebody who really, really tried really, really hard with me, through everything," Mary Grace said.
Holland's husband told a local Texas newspaper that she planned to pick up flu medication, but felt the $116 copay was too high. After finding that out, he reportedly bought the prescription a week later, but by that point his wife's symptoms had quickly begun deteriorating.
Thanks for reading CBS NEWS.
Create your free account or log in
for more features.