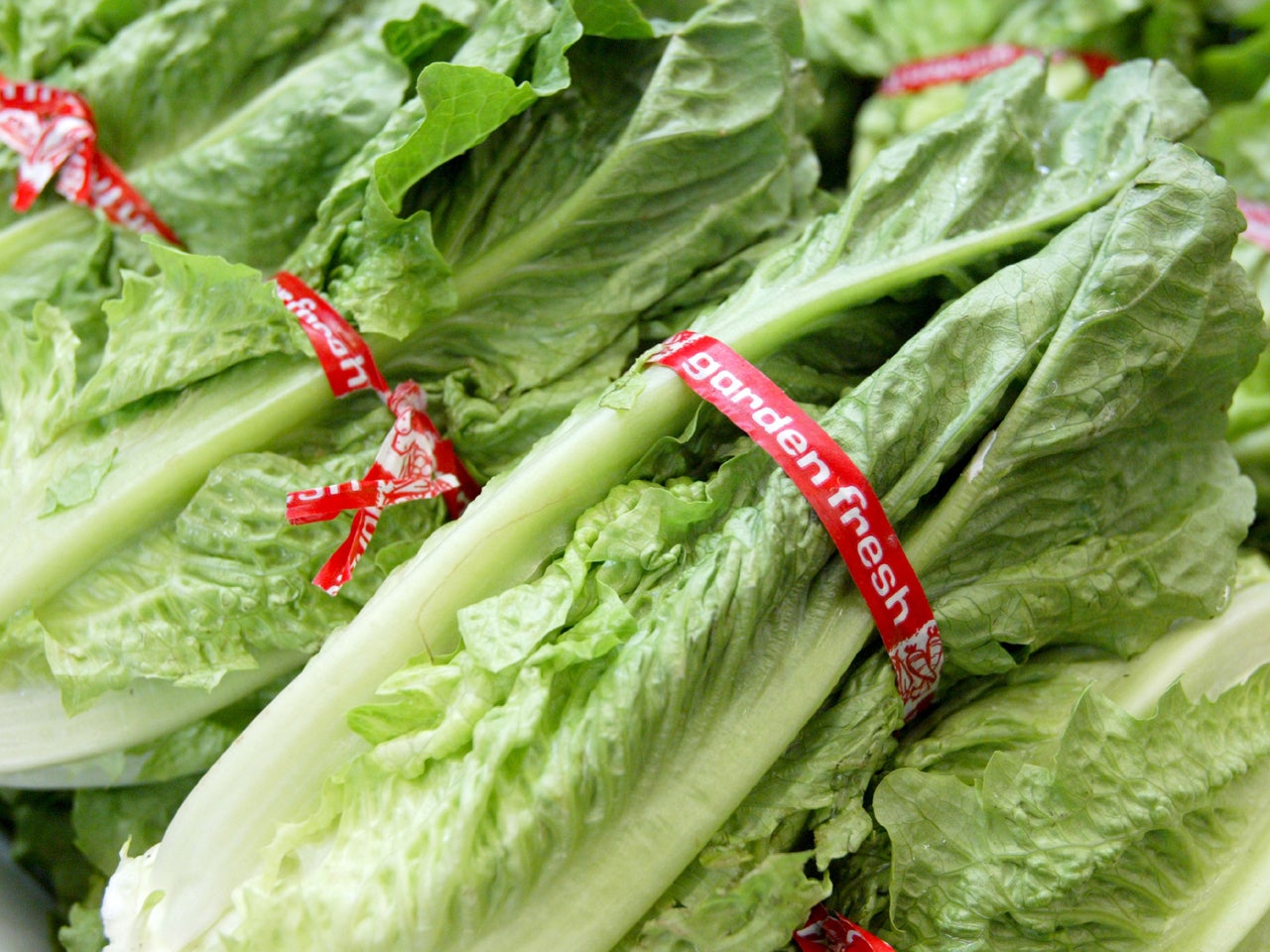 Officials issue warning about eating romaine lettuce amid E. coli outbreak
LOS ANGELES -- A warning from the CDC is urging people to be cautious of eating romaine lettuce after nearly 60 people were infected by E. coli bacteria, CBS Los Angeles reports. Health officials say the illnesses were reported in Canada and 13 states including New York, California, Illinois, Michigan and Ohio.
According to Consumer Reports, the dangerous strain of bacteria has sent five people to the hospital and killed one person in the U.S. Another patient reportedly died of the illness in Canada, where the source of the bacteria was tracked down to the leafy greens.
"Even though we can't say with 100 percent certainty that romaine lettuce is the cause of the E. coli outbreak in the U.S., a greater degree of caution is appropriate given that lettuce is almost always consumed raw," Consumer Report's director of food safety and research James Rogers said.
The CDC reports that the outbreak began in mid-November and is still being tested to confirm whether the cases in the U.S. and Canada can be traced to the same source.
"Preliminary results show that the type of E. coli making people sick in both countries is closely related genetically, meaning the ill people are more likely to share a common source of infection," the agency said in a statement.
The CDC stopped short of telling people to avoid romaine until it finishes its investigation into the illnesses. But food safety experts at Consumer Reports went further, advising everyone to stay away from romaine lettuce as a precaution.
While washing any greens may help avoid some illnesses, Consumer Reports warns that it may not get rid of all E. coli bacteria that may be present.
"Vegetables can be contaminated if animal feces are in the field or in irrigation or washing water," Rogers explains. "The bacteria can also be transmitted if a person who is carrying the bacteria doesn't wash his or her hands after using the bathroom."
The illness usually takes one to three days before symptoms begin to show, which include severe stomach cramps, diarrhea, and vomiting. In severe cases, the strain known as Shiga toxin-producing E. coli O157:H7 can lead to serious illness, kidney failure, and even death.
Young children, elderly people, and those with a weakened immune system from a condition such as cancer or diabetes face the greatest risk of becoming seriously ill from E. coli. "People in these groups should be particularly vigilant about avoiding romaine lettuce," Rogers said.
Thanks for reading CBS NEWS.
Create your free account or log in
for more features.