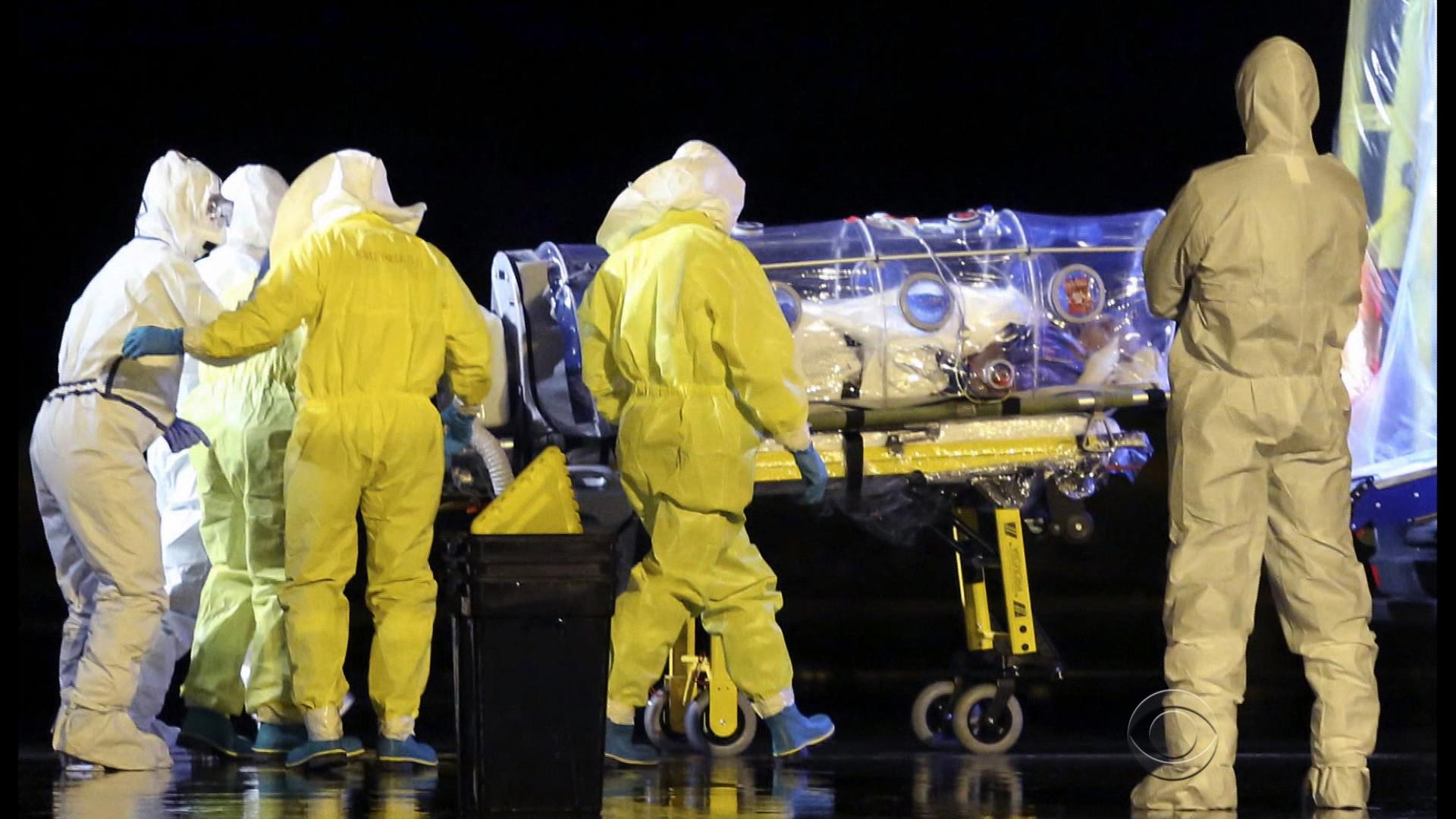 Ebola panic spreading much faster than disease in U.S.
The threat of Ebola is generating a considerable amount of fear and misinformation across the country, not to mention a growing number of false alarms.
Fears about Ebola have reached a fever pitch in recent days. Hazmat crews boarded a plane in Boston. Traffic was halted near the Pentagon when a woman fell ill on a bus. And at Cleveland's airport -- several days after infected nurse Amber Vinson had passed through -- passenger Tamika Freeman was still worried.
"It was a huge scare," said Freeman. "You know, I'm pregnant. A lot of people touch each other."
Vinson was in Ohio to plan for her wedding. Now the bridal shop she visited is temporarily closed, the workers on voluntary quarantine.
Public health professor Andrew Noymer studies infectious diseases at University of California, Irvine. He says people do not need to be afraid of Ebola in the U.S.
"I would say the panic is harder to contain than the spread of the disease itself," he said. "People are focusing on that it's a scary disease from far away, and they see scary images of people caring for sick people with protective gear, and it looks frightening."
So frightening that even a schoolteacher's trip to Dallas was enough to cause a panic in Maine. She was placed on medical leave after attending a conference 10 miles from the hospital where Ebola patient Thomas Eric Duncan was treated. An overreaction, says parent Megan Starbird.
"You want to keep the kids safe," she said. "But I think it's a little ridiculous."
So far, the scares are all false alarms.
"It's obviously a scary disease if you have it," said Noymer. "But it's just not highly transmittable. I can't say that enough."
Asked if he would get on a plane with someone who had Ebola, Noymer said: "I would not be scared."
To this point, no one outside the Dallas hospital has tested positive.
"Everyone needs to take a step back," said Noymer. "Just take a look at the situation for a minute, take a breath. If we look at the family of Mr. Duncan, none have come down with the disease."
The only thing that might ease Ebola fears is time, each day that passes without a new diagnosis.
Thanks for reading CBS NEWS.
Create your free account or log in
for more features.