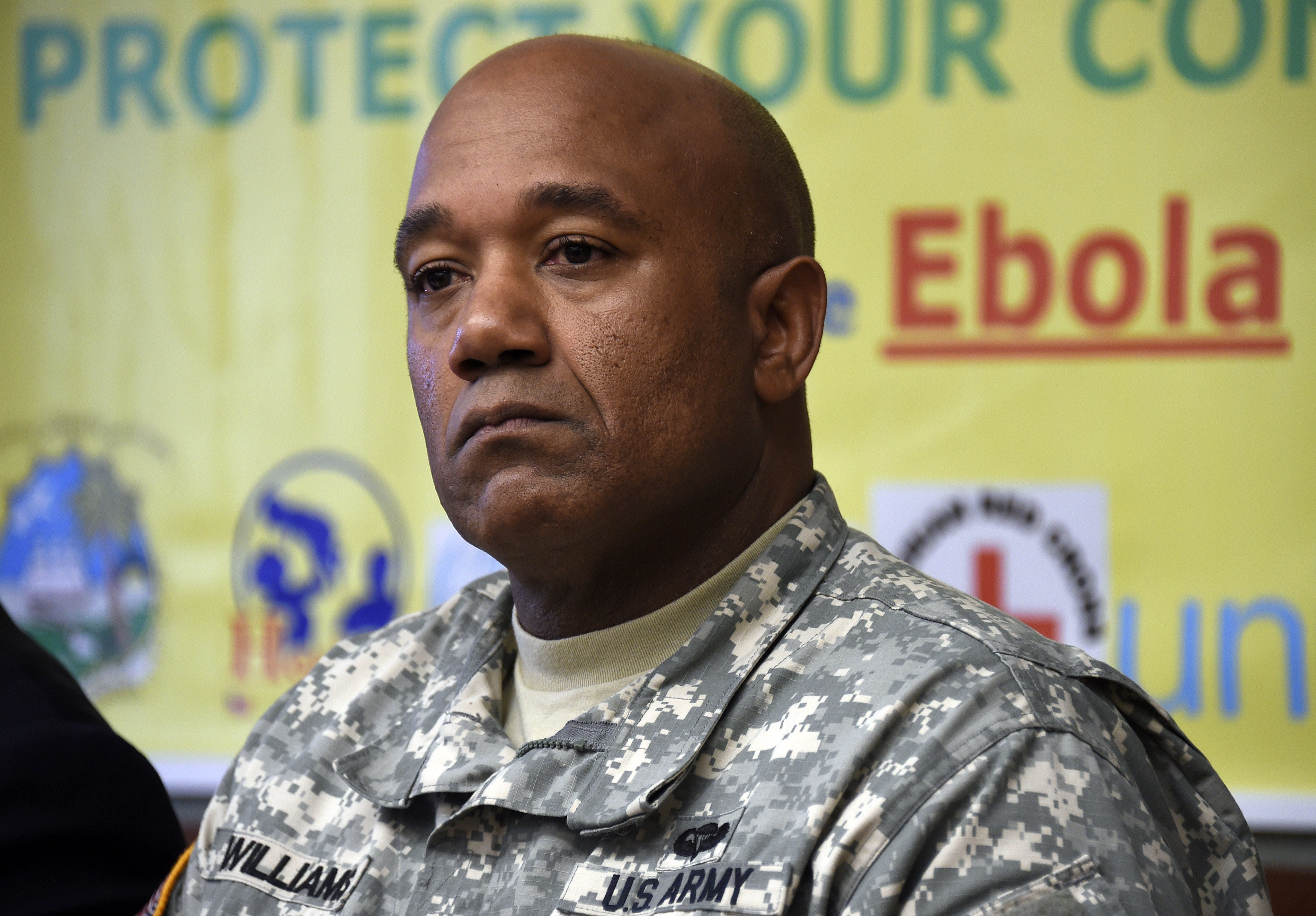 U.S. soldiers returning from Liberia monitored for Ebola in Italy
U.S. soldiers returning from Liberia are being placed in isolation in Vicenza, Italy out of concern for the Ebola virus, CBS News national security correspondent David Martin reports.
The soldiers being monitored include Maj. Gen. Darryl Williams who was the commander of the U.S. Army in Africa but turned over duties to the 101st Airborne Division over the weekend, Martin reports. There are currently 11 soldiers in isolation.
They apparently were met by Carabinieri in full hazmat suits. If the policy remains in effect, everyone returning from Liberia - several hundred - will be placed in isolation for 21 days. Thirty are expected in today, Martin reports.
A Pentagon spokesman calls it "enhanced monitoring." The soldiers are confined to a building and unable to see their families, Martin reports. The decision made by the Army and applies only to soldiers returning from Liberia. Defense Secretary Chuck Hagel will decide whether to make isolation apply to members of all services returning from Liberia.
Martin reports that the soldiers in isolation are in a building that is used as a command headquarters. It has communications - secure communications - so that Gen. Williams and his staff can do work. It also has a gym.
The World Health Organization said more than 10,000 people have been infected with Ebola in the outbreak that came to light last March, and nearly half of them have died, mostly in Guinea, Sierra Leone and Liberia.
Maj. Gen. Gary J. Volesky, commander of the 101st Airborne Division, assumed command in Liberia on Saturday of the growing contingent of U.S. forces in Liberia.
"You need our support demonstrated with action not words, and action is exactly what we are going to provide," Volesky said.
A 25-bed hospital in Monrovia, Liberia's capital, should be fully operational in the first week of November. American doctors and nurses will care for infected health care workers there. About 600 U.S. service members are now in Liberia - which was established almost 200 years ago for former slaves from America, according to the U.S. Department of Defense. The U.S. also set up Ebola testing labs.
Thanks for reading CBS NEWS.
Create your free account or log in
for more features.