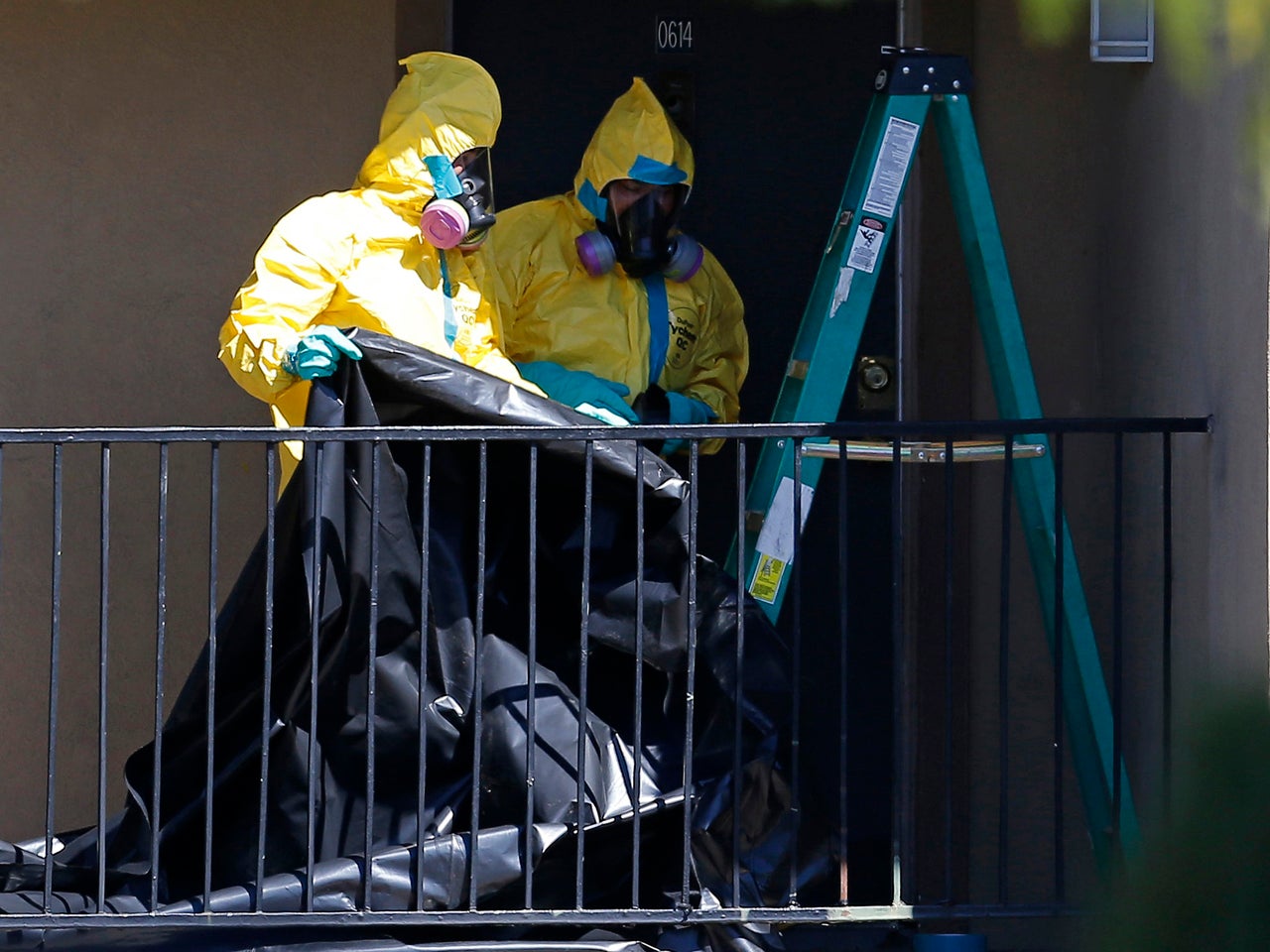 White House pushes back against Ebola response critics
By any measure, the Ebola outbreak is the worst ever recorded.
The World Health Organization reports that the death toll now tops 3,400 out of just under 7,500 cases, nearly all in West Africa.
The White House came under fire Friday from critics who said the president has not addressed the Ebola threat enough.
CBS News' Mark Albert reports that some critics have called for everything from flight bans to demands for a Federal Aviation Administration review of screening practices on flights.
Republican Sen. Richard Burr of North Carolina even accused the administration of neglect Friday for not having an Ebola czar.
But the White House is pushing back, insisting it is ready.
"The United States is prepared to deal with this crisis," said Lisa Monaco, President Obama's homeland security and counterterrorism adviser.
On Friday, some of the administration's top homeland security and medical leaders addressed the public's concerns.
"Every Ebola outbreak over the past 40 years has been stopped," said Monaco. "We know how to do this, and we will do it again."
In the wake of growing fears, the government announced tougher screenings for passengers arriving on international flights and stricter guidelines as well as expanded training for local health professionals.
"The system that's in place with our health care infrastructure would make it extraordinarily unlikely that we would have an outbreak," said Dr. Anthony Fauci, infectious diseases chief at the National Institutes of Health.
Officials maintain the immediate focus should be on the source of the outbreak, containing and stemming the virus in West Africa, where the death toll has reached 3,439 people.
On Friday, the Pentagon announced that as many as 4,000 military personnel could be sent to the region.
"We aren't going to be in the treatment business," Pentagon spokesman Rear Adm. John Kirby told reporters.
At this time, Kirby said, those servicemembers will not be interacting with Ebola patients.
"These are logisticians, engineers, civil-affairs folks that are going to be helping establish the infrastructure so that health care workers can do the job that they need to do," Kirby said.
So far, the military has set up two Ebola testing labs, which can process 100 samples a day. They broke ground Friday on the first of 17 treatment units, which will each be able to hold 100 much-needed beds.
The Pentagon says all military personnel will be constantly tested for any symptoms and will undergo training before deployment on what to watch for.
On Friday, the House Energy and Commerce Subcommittee announced the Centers for Disease Control and Prevention director and other experts will testify about the U.S. response to Ebola in two weeks.
Thanks for reading CBS NEWS.
Create your free account or log in
for more features.