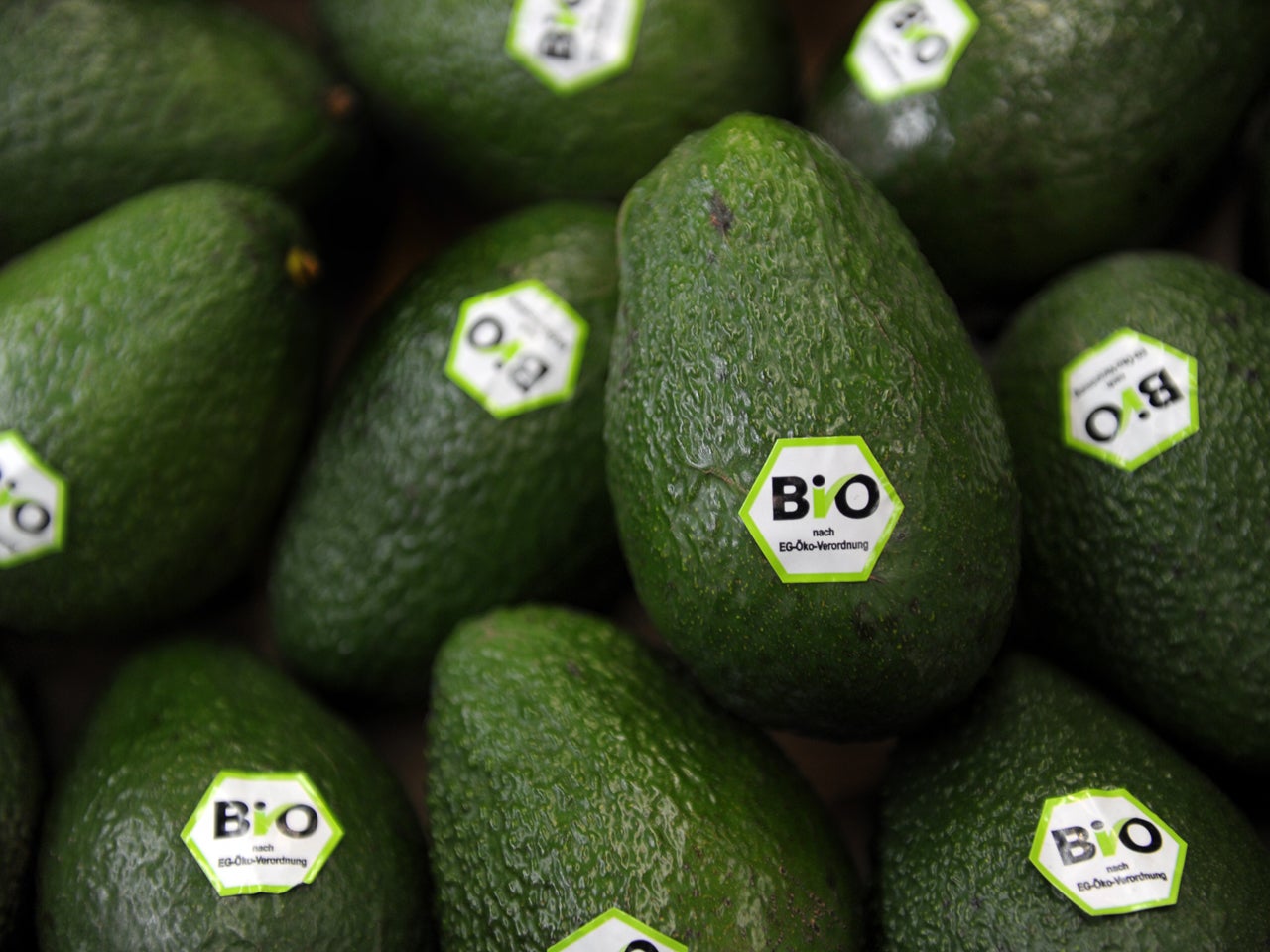 Eating fresh avocados may chase away hunger pains
Want to curb your cravings? A recent study shows chowing down on avocado may satiate your hunger between meals.
Research published in the November issue of the Nutrition Journal showed that overweight people who ate half of a fresh avocado with their lunch were more likely feel full and not want to snack more after their meal.
According to the study's authors, this might help with weight management and may even reduce risk for disease, like Type 2 diabetes.

"Satiety is an important factor in weight management, because people who feel satisfied are less likely to snack between meals," lead researcher Dr. Joan Sabate, chair of the department of nutrition at Loma Linda University in Loma Linda, Calif., said in a press release. "We also noted that though adding avocados increased participants' calorie and carbohydrate intake at lunch, there was no increase in blood sugar levels beyond what was observed after eating the standard lunch. This leads us to believe that avocados potential role in blood sugar management is worth further investigation."
The study involved 26 overweight but otherwise healthy adults who were asked to include avocados in their lunch either by replacing an item they would have eaten with the fruit, or eating avocado in addition to their regular meal.
Those that added half of an avocado were found to be 40 percent less likely to want to snack after lunch over a three-hour period, and 28 percent less likely to munch on something else up to five hours after the meal, compared to when they didn't eat the avocado.
Avocado-eaters also were found to report more meal satisfaction, about 26 percent higher up to three hours after the meal, compared to after eating a standard lunch.
The researchers said that more studies need to be conducted to be able to say for sure that the results would be applicable to the average person,. They want to look deeper at avocados' effects at glucose and insulin levels, which are markers for diabetes.

Fresh Hass avocados have 3 grams of carbohydrates and less than 1 gram of natural sugar per ounce serving. It has 8 percent of the daily value for fiber. While it contains fat, the fats in avocados are considered good fats.
Nicki Ford, the director of nutrition at the Hass Avocado Board -- which funded the study, said the results were promising.
"These research findings provide support for the emerging benefits of avocados," Ford said in a press release. "These results further complement our research efforts in weight management and diabetes as well as our continued work to explore the many benefits that fresh avocados have to offer when consumed in everyday healthy eating plans."
Thanks for reading CBS NEWS.
Create your free account or log in
for more features.