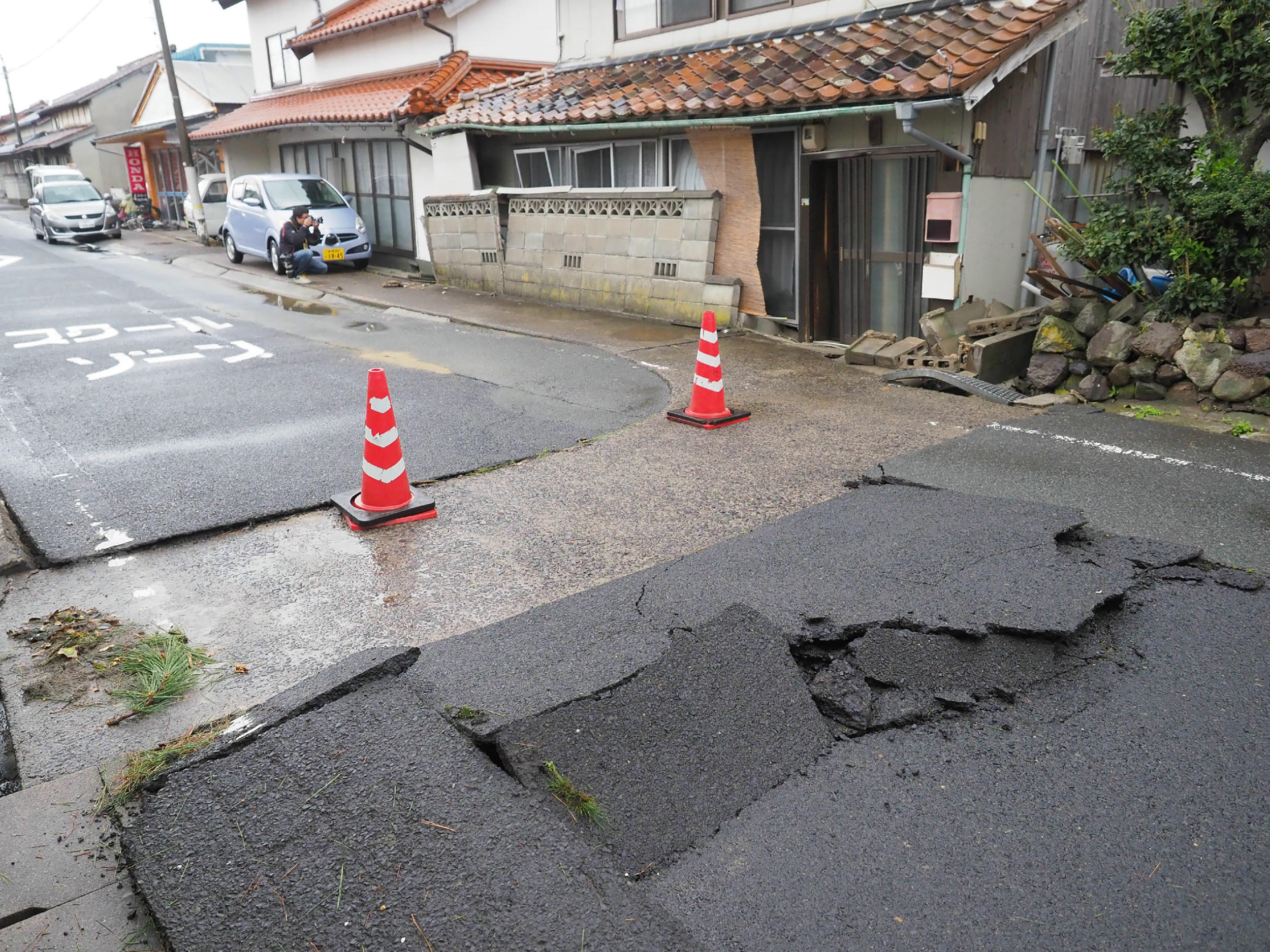 Earthquake cracks streets, leaves 5 injured in Japan
TOKYO -- A strong earthquake hit western Japan early Monday, cracking streets, cutting water and power to a number of homes and injuring five people. The Meteorological Agency said the magnitude 6.1 quake struck 7 miles underground near Ohda city, about 480 miles west of Tokyo.
Five people sustained injuries, but most of them were minor and not life-threatening, the Fire and Disaster Management Agency said.
The quake also rattled nearby Izumo, home to one of Japan's most important Shinto shrines. No damage was reported at the shrine.
The Fire and Disaster Management Agency said roads were cracked in some locations, while more than 1,000 households lost water supplies and dozens of homes were without electricity. Local officials said dozens of trains in the region were delayed or suspended.
There was no danger of a tsunami.
Thanks for reading CBS NEWS.
Create your free account or log in
for more features.