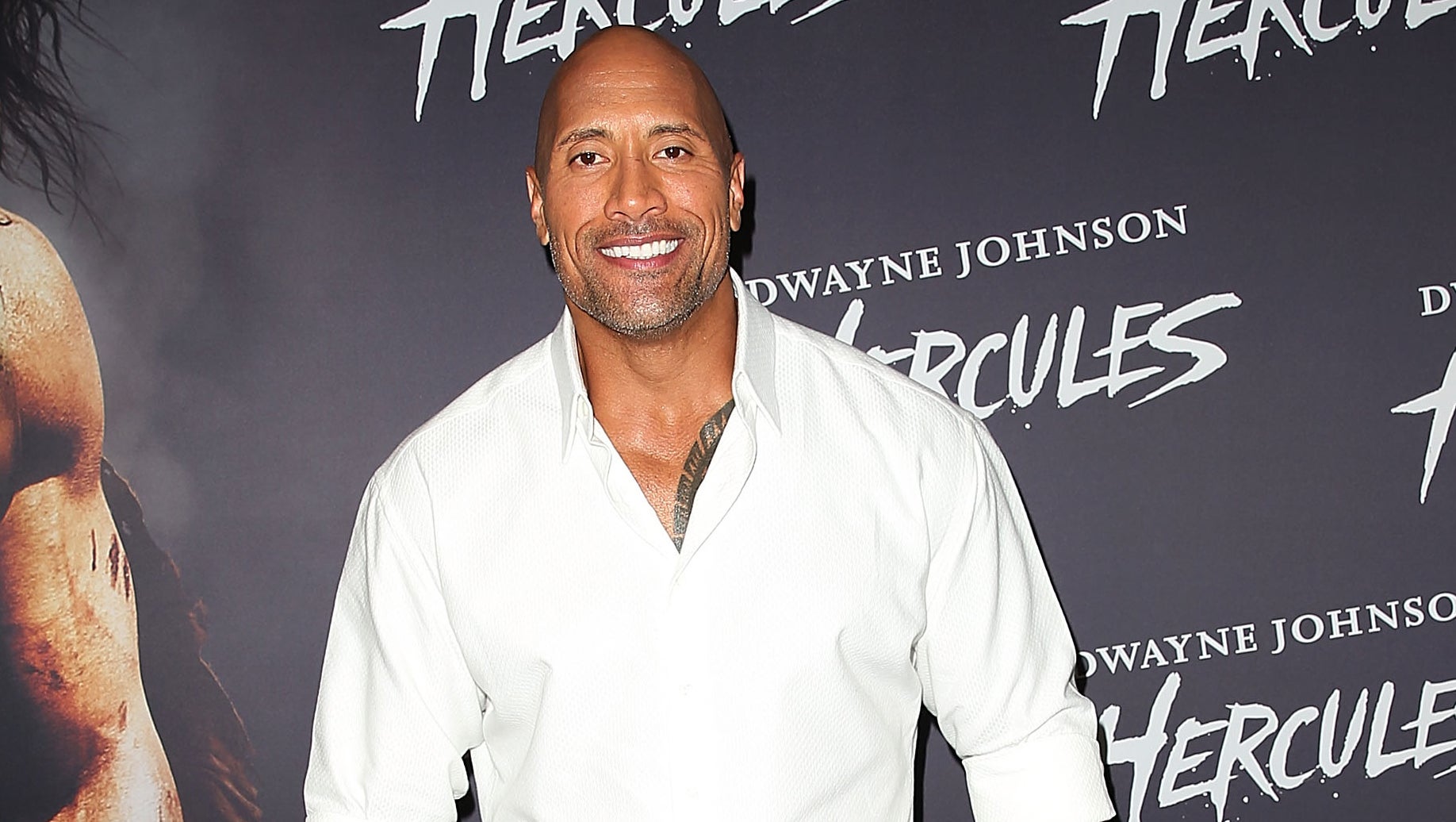 ​Dwayne "The Rock" Johnson opens up about depression
Dwayne "The Rock" Johnson has battled depression three times in his life, and he opens up about it in a new Hollywood Reporter cover story.
Johnson, 42, says he first hit a low point at age 18 while on a full football scholarship at the University of Miami. After facing a few injuries, Johnson said things started to take a turn for the worse: "I didn't know what it was. I didn't want to do a thing, I didn't want to go anywhere. I was crying constantly. Eventually you reach a point where you are all cried out."
Overlooked by the NFL, Johnson ended up joining the Canadian Football League. But when the aspiring football player was cut from team, he began hitting rock bottom. On top of that, Johnson says his state of mind started filtering into his personal life. "The dreams I had, they're dashed. There is no more football," he revealed to THR. "My relationship was crushed. That was my absolute worst time."
Things started looking up for Johnson, who found success as both a wrestler and an actor.
Still, his 2008 divorce from Dany Garcia sparked another bout of depression. "Once I manned up and became accountable for the mess I was in, that's when it hit me," said Johnson. "What kind of a dad does this make me? What kind of a man will I now become? Failing at marriage and as a husband was a heavy thing, and divorce had that special way of knocking me on my ass."
Johnson will next appear in "Hercules," due out July 25. He has also been working on the films "Fast & Furious 7" and "San Andreas."
For more on Johnson, check out THR's cover story here.
Thanks for reading CBS NEWS.
Create your free account or log in
for more features.