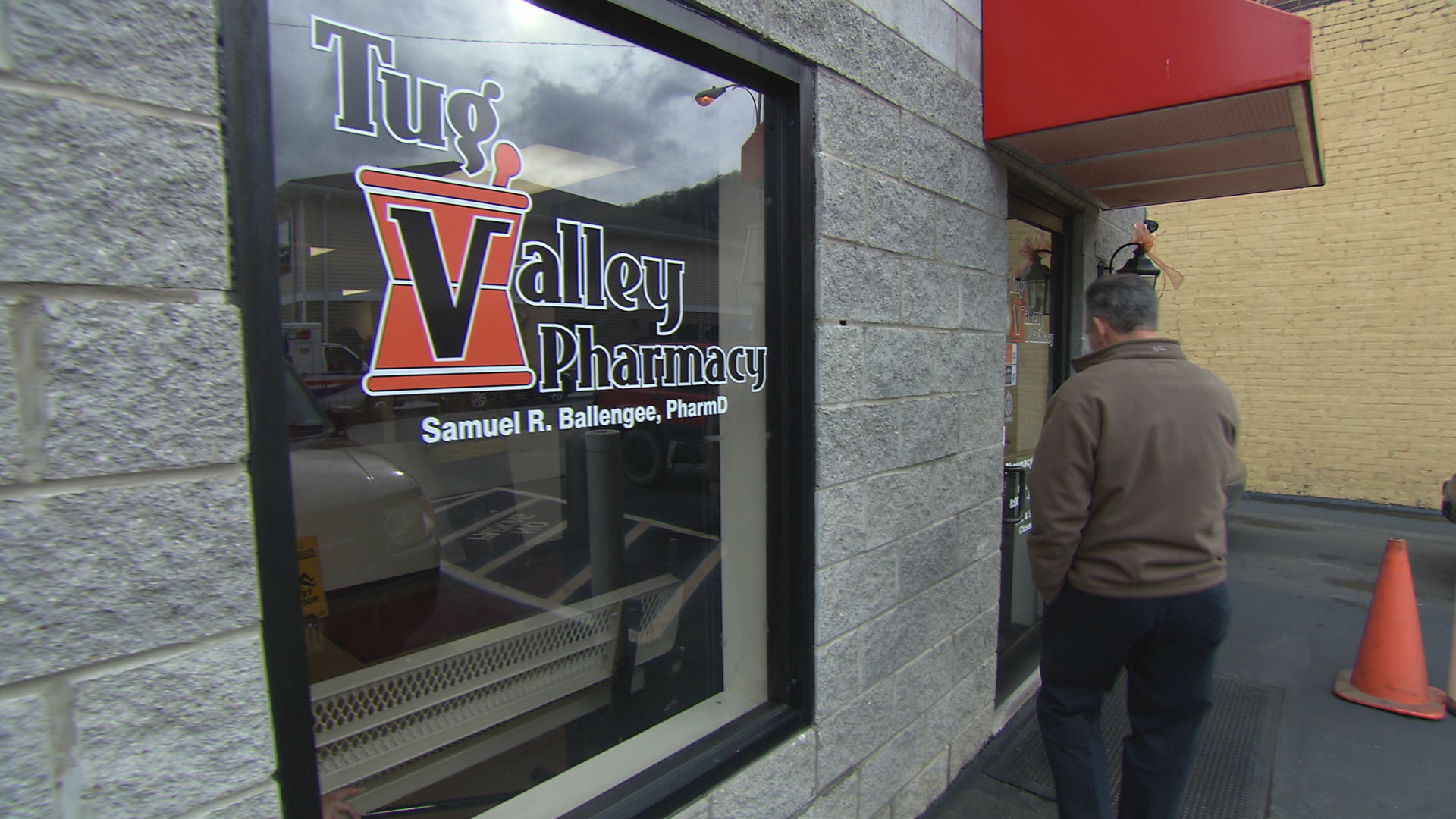 Drug distributors under fire in West Virginia painkiller epidemic
KERMIT, West Virginia --The state of West Virginia is suing pharmacies and drug distributors accused of making millions pushing narcotics to anyone who wants them.
No state has had more trouble with prescription pain pills, and no town more trouble than Kermit -- population 400.
Undercover video of Kermit's main pharmacy shows scores of people picking up prescriptions inside and at the drive-through window.
"They filled more scripts for oxycodone than all but 21 pharmacies in America," said Jim Cagle, who represents the state in the groundbreaking lawsuit against pill mills and wholesale drug distributors.
"What you have is some bad doctors, and pharmacies who are willing to turn a blind eye because of the money that's involved," Cagle continued.
More than three million doses of hydrocodone were ordered by a Kermit pharmacist, James Wooley. In one year, he paid drug distributors hundreds of thousands while netting more than six million dollars in profit.
Wooley lost his license in 2012 and served six months in prison for illegally dispensing drugs.
But Cagle told us the problem persists. A pharmacy called Tug Valley is now being sued for negligently filling prescriptions. Records show the pharmacy was filling more than 150 pain prescriptions a day from one clinic alone.
CBS News decided to ask owner Randy Ballengee about the charges. He had nothing to say about the lawsuit.
"We would think that then an alarm bell would go off," said West Virginia's Secretary of Health, Karen Bowling. She says until now, the drug distributors have escaped scrutiny.
"If you were a distributor, if you were providing medication to pharmacies, that someone would say, 'Wow, this is a lot. What do we need to do about it?'"
That's the premise behind the unprecedented lawsuit. Under West Virginia's law, distributors are legally bound to report suspicious orders from pharmacies.
"If that distributor has good reason to believe that the prescriptions that are being filled are not for legitimate medical purposes, then they are not to make that delivery," Cagle explained.
AmerisourceBergen is the third largest drug distributor in the country, and one of eleven defendants in the state's case. Over a five-year period, they filled orders for 118 million hydrocodone and oxycodone pills -- enough to supply every West Virginian with thirteen pain pills a year.
"It is actually the product of what I would refer to as a business plan, a business plan by people that are not honorable people," said Cagle.
CBS News reached out to AmerisouceBergen's lawyers, who said they couldn't comment because of ongoing litigation. The trial is set to begin in October.
Thanks for reading CBS NEWS.
Create your free account or log in
for more features.