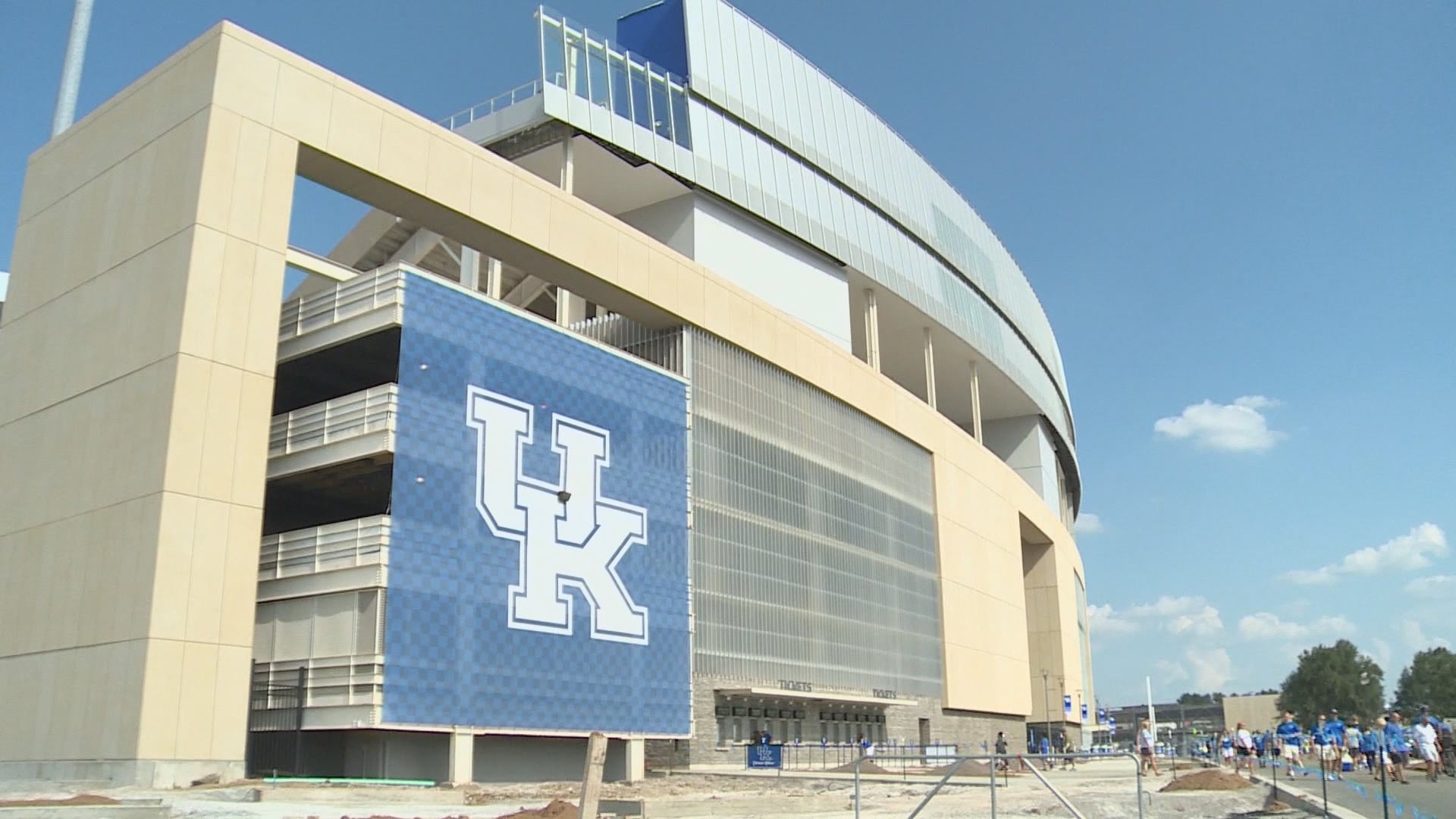 Drone drama at sold-out Kentucky football stadium
Police are investigating the second drone crash at a major sporting event in less than a week, reports CBS News correspondent Jeff Pegues.
An unmanned aircraft flew over a sold-out crowd at the University of Kentucky's Commonwealth Stadium Saturday and crashed right before the Wildcats' home football opener.
The drone was being flown by a student who was in the parking lot during the pre-game celebration.
It's the latest incident involving unmanned aircraft operating over public venues and once again raises security concerns for the FAA and police.
Amateur video shows the small drone hovering over nearly 63,000 fans.
Moments after a parachutist landed on the field as part of the pre-game celebration, the drone crashed near the suite level. No one was injured.
A university spokesperson said police were speaking to the student and had not yet announced charges.
"They had seen it in flight before the crash so they were able to confront the owner, and it was inappropriate; it should not have been there," University of Kentucky PR/Marketing executive director Jay Blanton said. "Something really bad could have happened and we are fortunate that it didn't."
The drone was being operated in restricted airspace over the stadium and near two busy hospital heliports.
The University of Kentucky said police could announce disciplinary action this week against the student in that case.
At the U.S Open Thursday, a match was interrupted when a drone buzzing over Louis Armstrong Stadium in New York City crashed near some empty seats.
"It's a little scary that out of nowhere, with no warning, a drone could crash into the stands at a sporting event," New York Times contributing writer Ben Rothenberg said. "We're pretty lucky that it was totally empty where it landed and nobody was hurt or anything like that."
That drone operator has been arrested and charged with reckless endangerment and reckless operation of a drone along with other charges.
Last October, following other drone incidents near sporting venues, the FAA announced it was illegal to fly drones near or over large sports stadiums and auto racetracks.
Violators now can face fines and even imprisonment for up to a year.
Thanks for reading CBS NEWS.
Create your free account or log in
for more features.