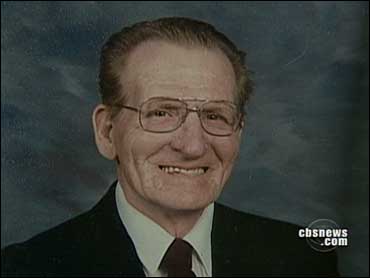 Driver In Biden Crash Wanted Name Cleared
Just a week before Christmas, 1972, the wife of newly-elected Sen. Joe Biden and the couple's baby daughter were killed - and their two sons badly injured - when the Biden family car was broadsided by a truck at an intersection in Delaware.
The truck driver, Curtis Dunn, was never charged in the crash. But, his daughter Pam Hamill says, he too, suffered, reports CBS News correspondent Bob Orr.
"He grieved over that," Hamill said. "He was haunted and was tormented by that for years."
Dunn died in 1999, but since then his family has endured widespread rumors and reports that he had been drinking just before the collision.
At least twice, Biden himself has made public references to alcohol being involved in the crash. In 2007 Biden said the truck driver "allegedly ... drank his lunch." And multiple news outlets, including CBS News, have reported that Dunn was drunk.
Hamill disputes that - saying her dad had not been drinking.
"The truth is, it was a tragic accident," she said. "No alcohol was involved."
The police reports have been lost, but Delaware Judge Jerome Herlihy, who investigated the crash, supports Hamill's claim.
He told CBS News, "There was no indication that the truck driver had been drinking."
And last fall, a spokesman for Biden said that the senator "fully accepts the Dunn family's word that these rumors were false."
Now Pam Hamill simply wants the record to be cleared, and her father's reputation restored
"He was a good, hard working man and wonderful father," she said.
Thanks for reading CBS NEWS.
Create your free account or log in
for more features.