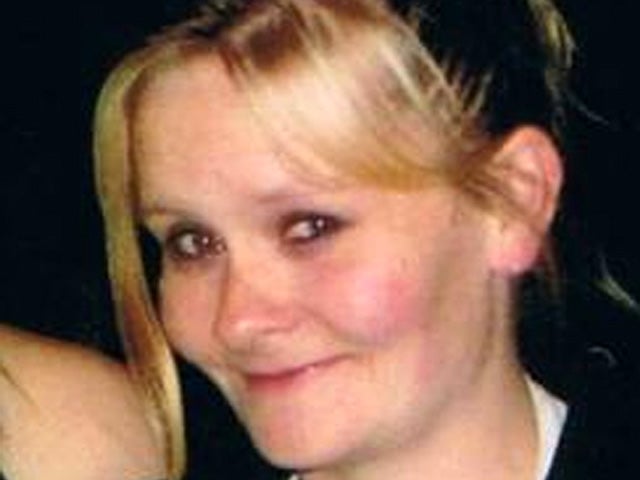 Drinking gallons of Coca-Cola daily cited in 30-year-old New Zealand mom's death
(CBS News) Natasha Marie Harris, a 30-year-old mother from New Zealand, drank nearly two gallons of Coca-Cola each day for several years until she died of a heart attack in February, 2010.
Her family said at an inquest this week the soft drink is partly to blame, The New Zealand Herald reported, and some experts seem to agree.
British teen Stacey Irvine hospitalized after eating nothing but chicken nuggets for 15 years
Sugar should be regulated like alcohol, tobacco, commentary says
Harris' partner, Chris Hodgkinson, testified at the inquest that Harris drank between 8 and 10 liters - 2.1 and 2.6 gallons - of regular Coke every day, according to the Associated Press.

"The first thing she would do in the morning was have a drink of Coke and the last thing she would do in the day was have a drink of Coke by her bed," Hodgkinson said. "She was addicted to Coke."
Harris reportedly had some other unhealthy habits. Hodgkinson said she ate little and smoked about 30 cigarettes a day. In the months before her death, she experienced blood pressure problems and lacked energy, he said.
Hodgkinson said on the morning of her death, Harris helped get her children ready for school before slumping against a wall, the AP reported. He called emergency services and tried mouth-to-mouth resuscitation but could not revive her.
According to the Herald, pathologist Dr. Dan Mornin told the inquest court that Harris' primary cause of death was cardiac arrhythmia, a problem in which the heart rate beats either too slow or too fast, sometimes caused by poor health habits such as smoking, heavy drinking, and drug use. Inquests are held in New Zealand for unusual or unexplained deaths.
Mornin also testified the woman probably had severe hypokalemia, a name for lower-than-normal amount of potassium in the blood, probably from drinking too much cola. Though it's difficult to confirm that diagnose after death, symptoms the woman experienced prior to passing - such as tiredness, and lack of strength - are typical of heavy soda drinkers, he said.
Potassium is essential for nerve and muscle cell function, and symptoms of the condition include constipation, fatigue, muscle weakness or damage and abnormal heart rhythms.
Dr. Robert Glatter, an emergency medicine physician at Lenox Hill Hospital in New York City, told HealthPop that drinking too much soda can cause hypokalemia because of several factors, one of which is called "fructose induced osmotic diarrhea." Too much fructose and sugar may lead to diarrhea and during diarrhea the body loses potassium.
What's more, Glatter said, sugar stimulates insulin release which also drives potassium into the body's cells, causing potassium levels in the bloodstream to fall. Then there's the caffeine, which is known as a "beta-agonist," that also drives potassium into cells and away from the blood.
"So you're getting a double whammy from caffeine as well as the sugar," Glatter told HealthPop. "You're drinking three to nine liters a day of this stuff, you're going to have significant issues."
"I never thought about it," Hodgskinson told the Herald of soda making Harris ill. "It's just a soft-drink, just like drinking water."
Dr. Lisa Te Morenga, a nutrition researcher at the University of Otago in Dunedin, New Zealand, told the Herald that the sheer volume of liquid the woman took in may have been more toxic than the sugar and caffeine.
"Even drinking that much water a day would be detrimental, as our maximum capacity for water is something like 4 liters a day," Morenga said. "I certainly wouldn't recommend it.''
Glatter said he'd also worry about the calorie intake from that kind of soda consumption. He estimates upwards of 4,000 calories a day from soda alone for someone drinking that many liters. However for people who don't drink soda in such excess Glatter said, "people who drink in moderation and have a normal balanced diet shouldn't necessarily be concerned about this."
In a statement emailed to HealthPop, The Coca-Cola Company said, "Our thoughts and sympathies are with Chris Hodgkinson and his family at this time."
The company agrees with the Coroner's report that excessive ingestion of any food product - including water - and not taking in enough essential nutrients "can be dramatically symptomatic."
"We believe that all foods and beverages can have a place in a balanced and sensible diet combined with an active lifestyle," The Coca-Cola Company said. "The foundation of good nutrition is balance, variety and moderation."
Thanks for reading CBS NEWS.
Create your free account or log in
for more features.