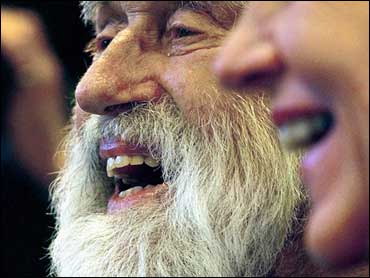 Dream Big And Dare To Fail
This column was written by CBS News Early Show co-anchor Harry Smith.
---
A friend of mine died over the holidays. His name Norman Vaughn. Norman died just days after his 100th birthday. That he lived so long surprised none who knew him, for his was an indomitable spirit.

Norman left Harvard to lead Admiral Byrd's dog teams on his expedition to Antarctica in the late twenties. He mushed dogs for the military, led daring rescue missions, even worked in advertising. He eventually landed in Alaska. Practically homeless, he performed menial jobs to get back on his feet and back on a sled. Norman would race in thirteen Iditarods — his first while in his seventies.

Norman scaled the summit of a mountain Byrd named for him in Antarctica just days shy of his 89th birthday.

Some years back I spent a few days with Norman in his cabin not far from Alaska's Denali peak. "What's your secret," I asked.

Norman always had a twinkle in his eye. He fixed me in his gaze and said, "Dream big and dare to fail."
---
Harry's daily commentary can be heard on manyCBS Radio News affiliates across the country.
By Harry Smith
Thanks for reading CBS NEWS.
Create your free account or log in
for more features.