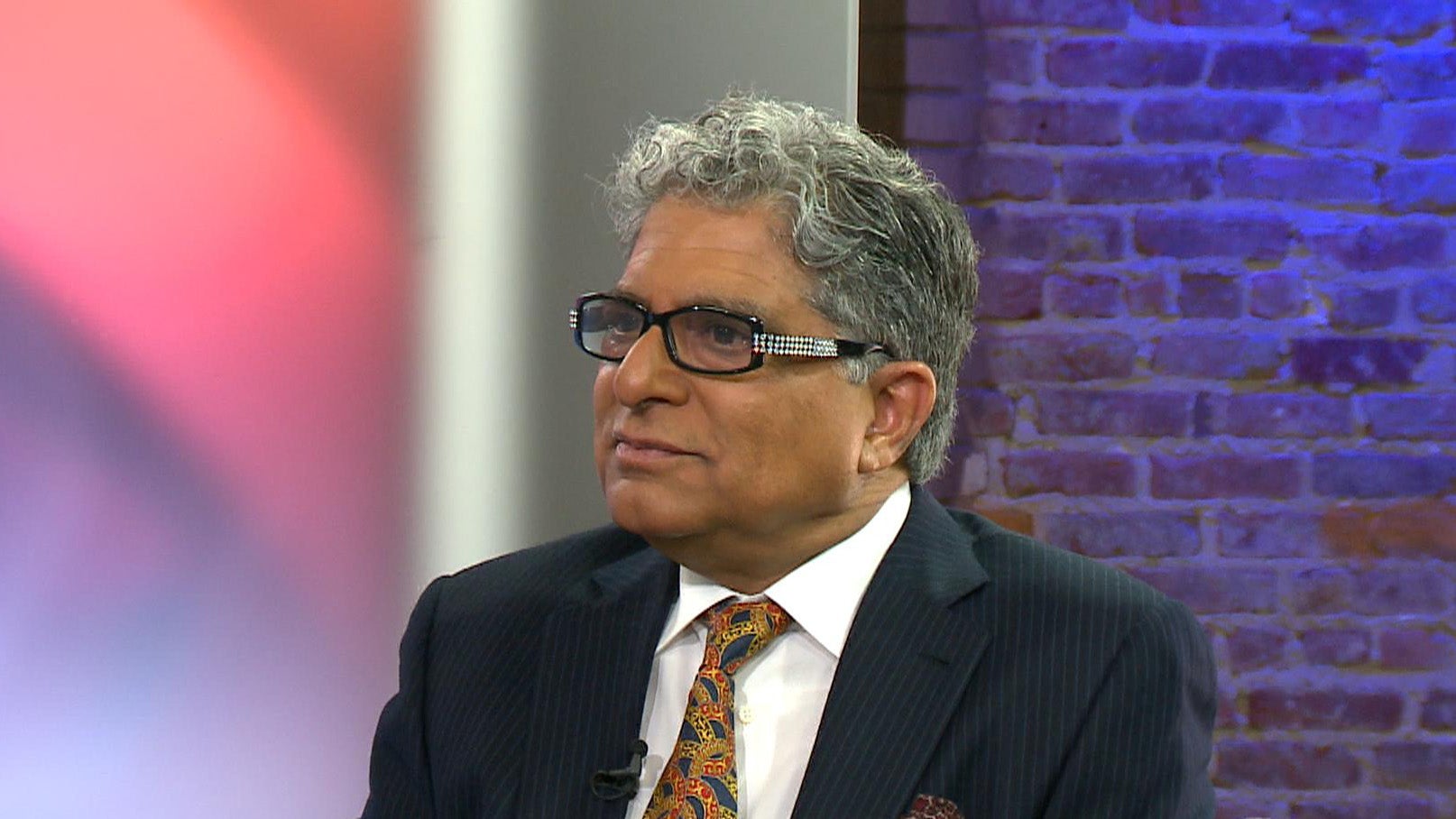 Dr. Deepak Chopra: Donald Trump is "America's shadow"
NEW YORK -- One of the world's leading physicians describes Donald Trump as "America's shadow."
In a recent article, Dr. Deepak Chopra writes about how the "shadow" includes all dark impulses like hatred, aggression, sadism, selfishness, jealousy and more.
"You have to thank Donald Trump for giving permission to the entire American public to expose the shadow. He represents the collective shadow right now," Chopra said.
Chopra said that shadow is "that part of ourselves that we're embarrassed by."
"There's a racist, there's a bigot, there's a hater, there's a prejudiced person in all human beings, you know," he said. "We can't accuse just one person of being racist or bigoted or prejudiced or ethnocentric or full of hate."
Those traits come out during times of crisis, Chopra said.
"And in a way, to become aware of that is to start the healing process," he said. "So I think the fact that he has become abusive, he's displayed the abuser in all of us."
With millions of voters across the country supporting Trump, Chopra said the candidate is "an exaggerated expression of something primitive in all of us."
Now that Trump is the presumptive Republican presidential nominee, and will face presumptive Democratic nominee Hillary Clinton in November, Chopra says Americans need to think deeply about who they will vote for.
"We have to ask ourselves who our leader will be for the rest of the world," Chopra said. "Leadership comes at several levels, so he represents survival and safety -- you might say, the first level of need. But we have other needs. We have needs for success, for jobs, for love, for compassion, for higher consciousness, for creating a more peaceful, just, sustainable, healthier and happier world. So we have to decide who do we want to represent us."
Chopra plans to write a follow-up article to expand further upon the question.
He has has developed a new app called Jiyo. It focuses on a holistic approach to developing a healthy lifestyle.
The app makes recommendations based on your habits with hopes of leading you down a path to well being, and highlights the rise of wellness and health apps all over the world.
He also co-founded the Chopra Center, which focuses on improving people's health through self-awareness, yoga and meditation.
Thanks for reading CBS NEWS.
Create your free account or log in
for more features.