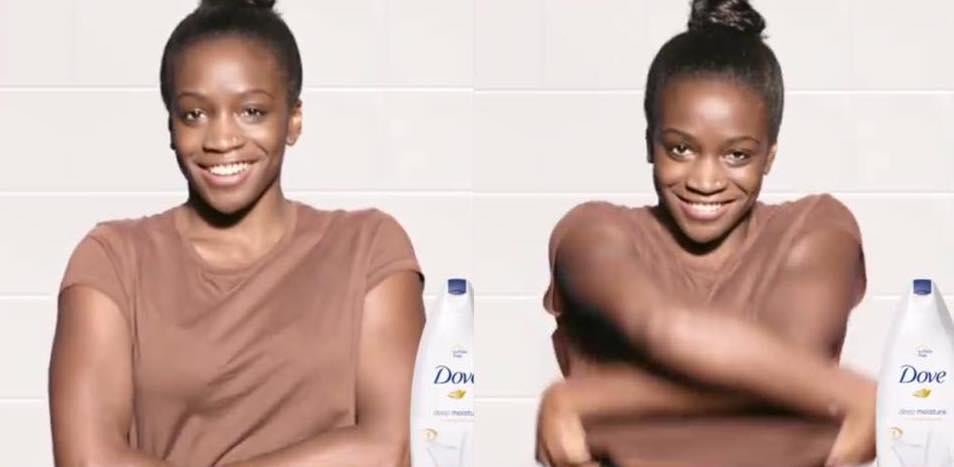 Dove apologizes for racially insensitive ad
NEW YORK -- Dove has apologized for a controversial advertisement that critics have called racist.
The ad in question showed a black woman removing her brown shirt to reveal a white woman wearing a lighter colored shirt. It was eventually removed from the company's Facebook page.
The soap company posted the apology to Facebook and Twitter on Saturday, saying the ad "missed the mark in representing women of color thoughtfully." It added, "We deeply regret the offense it caused."
Social media users condemned the ad online, and CNN political commentator Keith Boykin shared a second, similar Dove ad that showed two women of color and a white woman standing in front of "before" and "after" signs. "Okay, Dove. One racist ad makes you suspect. Two racist ads makes you kinda guilty," Boykin wrote.
Critics said it was racist because it showed a black woman transforming into a white woman, suggesting that black skin is dirty and white skin is clean. Some noted the historical legacy of racism found in soap ads.
"Dove's marketing team is fundamentally racist. A clean body is not a white body. Black bodies aren't systematically dirty," wrote Abigail Sewell, 34, a sociology professor at Emory University in Atlanta, on Facebook. "I've used their products forever, but it's time to move on."
Fox Sports analyst Chris Broussard tweeted: "I'll never use Dove soap again. #DonewithDove."
Others, like director Ava DuVernay, were also critical of Dove's apology. "You can do better than 'missed the mark.' Flip + diminishing. Deepens your offense. You do good work. Have been for years. Do better here," she tweeted.
Dove, which is owned by British-Dutch company Unilever, has long had an ad campaign that highlights women's diversity, but they have criticized for missing the mark before. For example, a 2011 ad appeared to indicate a product could wash black skin white.
Thanks for reading CBS NEWS.
Create your free account or log in
for more features.