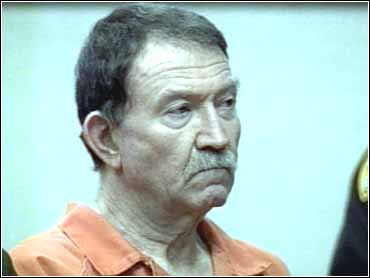 There is no mystery about who killed Brenda Shaefer. Everyone in Louisville, Ky. knows that Mel Ignatow did it.

The mystery is why Ignatow is still a free man. It's a question that has consumed writer Bob Hill.

"The guy got away with murder, absolutely got away with murder, and 13 years later, he's still walking around getting away with murder," says Hill. A newspaper columnist for 26 years, Hill was so enraged by the murder that he wrote a book about it: "Double Jeopardy."

As Erin Moriarity reports for 48 Hours, the story started on Sept. 24, 1988, when 36-year-old Brenda Schaefer disappeared. Her car was found abandoned the next day less than half a mile from where she lived with her mom and dad.

"I don't think our mother believed it, but we knew she was dead right away," says her brother, Mike about himself and his brother, Tom. Brenda's best friend, Joyce Basham, also feared the worst.

Before she disappeared, Brenda had confided to Basham that she was going to break off the relationship with Ignatow, her boyfriend, and return all the jewelry he had given her.

Ignatow claimed he had last seen Brenda at 11 the night before, when she left his house to drive home. But the family didn't buy the story and went to the Jefferson County police. Detective Jim Wesley was in charge of the Violent Crimes unit.

Wesley's suspicions were aroused as soon as he met Ignatow "He was calling me 'Jim' and he was calling me 'Jim,' like 'you're my buddy, Jim,' and I'm saying to myself, 'I'm not this man's buddy and this man has done something,' " Wesley recalls.

Ignatow was the image of success. He drove a Corvette, owned a 32-foot pleasure boat and lived in an affluent part of town.

"He was a work of art," Mike Schaefer says of Ignatow. "I tell you , this guy told such outlandish lies and stories to impress people. And no one believed him."

According to police, Ignatow fit the profile of what is called a criminal sexual sadist, someone who is aroused by the suffering of another.

At the time of Brenda's disappearance, Roy Hazelwood was an investigator with the FBI's Behavioral Scienes Unit and a leading authority on sexually deviant criminals. Louisville authorities called in Hazelwood for help in better understanding their lead suspect.

"You don't break up with someone like Mel Ignatow," Hazelwood says. "Mel Ignatow breaks up with you, but you don't break up with Mel. And I think he made up his mind to kill her and so he decided to make it as enjoyable as possible to him, in the way he killed her."

Without a body, police had only suspicions. After nine or 10 months, Ignatow seemed to be flaunting the fact that he was untouchable – never shying away from the cameras that followed him.

U.S. Attorney Scott Cox devised a plan - to use Ignatow's own thirst for positive publicity against him. Cox asked Ignatow to voluntarily testify before a Federal Grand Jury to clear his name. And Ignatow went for the bait, fully aware that if he slipped, authorities could use any incriminating statements against him.

"He volunteered to testify before a Grand Jury, which is just nuts," says author Hill. But the move came as no surprise to FBI behavioral expert Hazelwood.

"I call narcissism the Achilles Heel of the sexual offender," he says. "They think they are so superior to society in general and law enforcement in particular that, yeah, I know they are going to be attracted to me, but that's going to be kind of exciting."

In his testimony, Ignatow mentioned an old girlfriend named Mary Ann Shore. Police began to question Shore and called her in to testify before the Grand Jury. Shore testified that she'd seen Brenda Schaefer one time, but when asked about Brenda's looks, Shore said, "You mean the last time I saw her?" When the discrepancy was pointed out, Shore got up and fled the grand jury room.

Will Shore's testimony convict Ignatow? Find out.

© MMII, CBS Worldwide Inc. All Rights Reserved
Thanks for reading CBS NEWS.
Create your free account or log in
for more features.