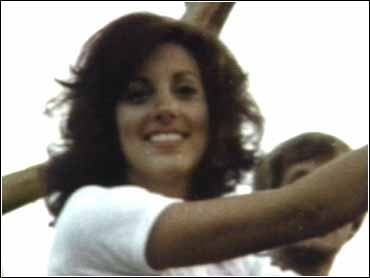 Double Jeopardy Pt. II: Can A Murderer Avoid Prison?
Under further questioning, Mary Ann Shore cracked.

"She just flipped," says author Bob Hill. " She couldn't deal with it, because the last time she'd seen (Brenda Schaeffer) was during her murder."

Shore cut a deal with prosecutors. She told them that Ignatow had sexually tortured and killed Branda Schaffer in the Louisville home Shore was renting.

Shore admitted she took part in the horrific abuse, even taking pictures of Ignatow with Schaefer, but claims she was not in the room for the actual murder.

"Mary Ann said she left the room when Ignatow actually murdered her," says Hill, whose book details the horrific torture. "He had a bottle of chloroform and put chloroform over her mouth until she couldn't breathe anymore."

Shore even led police to the body, buried in a grave in the woods behind Shore's house. Shore and Ignatow had allegedly dug the grave weeks before the murder.

On Jan. 10, 1989, 16 months after she disappeared, Brenda Schaefer's body was found and Mel Ignatow was arrested.

It took two years before Ignatow's trial began. Publicity forced a change of venue to Covington, Ky. – a small community that knew little about the case.

Mary Ann Shore was the prosecution's star witness. With no physical evidence linking Ignatow to Brenda's murder, Shore's testimony was crucial.

'She was a terrible witness," says Hill. "She was poorly prepared, she wasn't ready, she wore a short skirt that was hiked up to here." Ignatow's attorney suggested a jealous Shore had killed Brenda Schaefer herself.

The prosecution had one other piece of heavy ammunition – a tape recording of a conversation between Mary Ann Shore and Mel Ignatow. Before Ignatow was arrested, the FBI had wired Shore as the two of them discussed what they would do if the overgrown lot where Brenda was buried was sold to developers.

"He never really mentioned the act of murder, or exposing the body, " says investigator Wesley, "but he certainly made incriminating statements that I thought would sway the jury."

But the the jury wasn't swayed. Juror Greg Laukhuff says the importance of the tape all came down to one word: was it sie or was it safe?

They key word – muffled on the tape - was in Ignatow's statement: "It's not shallow that place we dug and it's not shallow, so don't let it get you rattled. Besides that one area right by where that site is does not have any trees by it."

"We listened to that many, many, many times and collectively as a group we could not decide on what word that really was," says Laukhuff.

Ignatow was acquitted. "Just like a thunderbolt," Hill says. "People couldn't believe it."

Ignatow 's acquittal meant that only one person would be going to jail for the murder of Brenda Schaefer. As part of her deal with prosecutors, Shore pled guilty to a lesser charge of evidence tampering and served a few years in jail.

Six months after Ignatow's trial ended, Steve Doherty was hired to rip out the carpeting in Ignatow's old house. "I was just pullin' it up and then all of a sudden I seen a Ziplock bag down there," Doherty recalls.

The bag held some jewelry - the jewelry Brenda Schaefer was planning to return to Ignatow on the night she disappeared. Police, who had gone through the house twice before, went back a third time.

They found the photographs in a heat duct in Ignatow's old house. These were the photos that Mary Ann Shore had taken, which showed Ignatow abusing and raping Brenda Schaefer.

But there was a problem: Ignatow can never be charged with Brenda Schaefer's murder because of double jeopardy – the constitutional provision that protects citizens from being tried over and over again for the same crime. But he could be prosecuted for perjury in his grand jury testimony.

"And then of course, being Ignatow, he turned on a dime," says Hill. "After years of denying any involvement whatsoever, he tried to get a lesser plea because he'd cooperated with authorities."

Ignatow described how he sexually tortured and murdered Brenda.

"And then," says Brenda's brother, Mike, "he turned around and looked at the family and said that she died peacefully. It was just pure Ignatow."

Ignatow spent only five years in prison for perjury and was released. Unemployed and living on disability, he turned away a 48 Hours camera crew and told a neighbor the media was trying to rehash an old story.

But many people in Louisville fear that Ignatow could strike again.

"It would be awful, just awful, if Ignatow should happen to do this sort of thing to another woman," says Mike Schaefer.

Determined to see that some sort of justice prevails, state prosecutors pressed new charges of perjury against Mel Ignatow, even though he already had served five years on federal charges of lying in court.

In January, Ignatow was sentenced to nine years in prison on state perjury charges. Just three months into his sentence in April, Ignatow asked to be released on parole.

The judge denied his request.

While it once seemed Mel Ignatow would get away scott-free with the murder, prosecutors can take some measure of relief, knowing a dangerous killer is behind bars, at least for now.

© MMII, CBS Worldwide Inc. All Rights Reserved
Thanks for reading CBS NEWS.
Create your free account or log in
for more features.