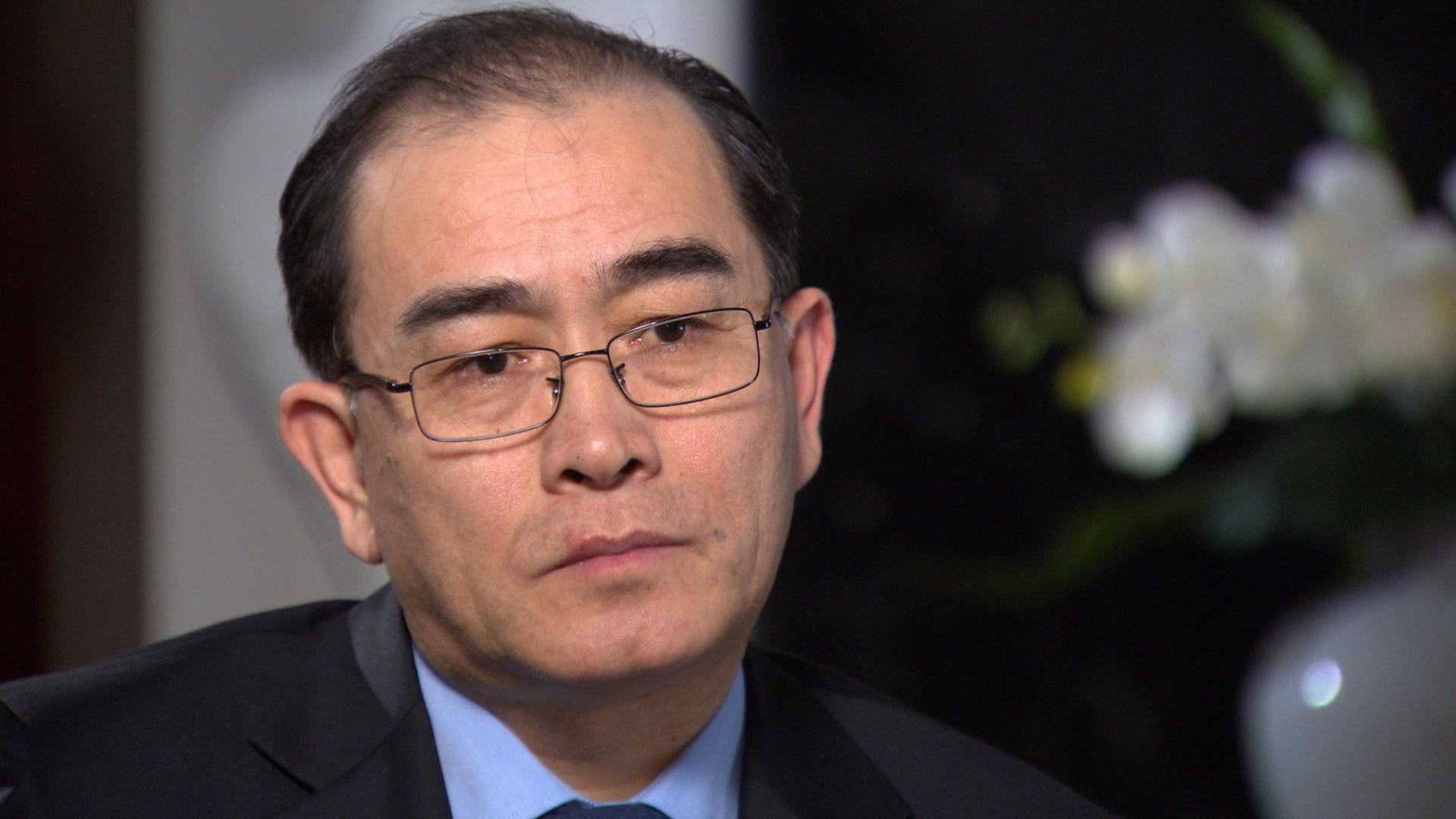 Don't underestimate Kim Jong-un, says North Korean defector
The highest ranking North Korean to defect in decades warns against underestimating the threat posed by his county's dictator Kim Jong-un. Thae Yong-ho, formerly North Korea's deputy ambassador in London, speaks to Bill Whitaker for a story that takes viewers to the front lines in a tense and continuous standoff between nuclear-armed North Korea and U.S. ally South Korea that dates back to 1953. Whitaker's report from Seoul, South Korea, and from the border with North Korea will be broadcast on 60 Minutes Sunday, Feb. 19 at 7 p.m. ET/PT.
Thae fears Kim will kill him; just a few days ago, the dictator's estranged half-brother was poisoned in Malaysia in a murder believed carried out by North Korean agents. Thae had several bodyguards around him when Whitaker spoke to him. "Kim Jong-un's capability to wreak harm , not only to America, but also South Korea and the world, should not be underestimated," says Thae.
Armed with a small, limited-range nuclear arsenal, North Korea is trying to build an intercontinental ballistic missile. It's believed such a weapon could eventually be fitted with a nuclear warhead and threaten American cities. "Kim Jong-un strongly believes that once he possesses an ICBM, then he can easily scare off America," Thae tells Whitaker.
Besides its nuclear arsenal, North Korea has 10,000 artillery pieces aimed at the South Korean capital of Seoul and its surrounding areas containing a population of 28 million. The U.S. maintains a fighting force of 28,000 in Seoul in support of its ally.
Whitaker went to the tense border, or DMZ, where both nation's soldiers stare down each other on a daily basis. He donned body armor as a precaution. And no wonder: The North has incurred on the South many times – sometimes killing South Korean soldiers – safe in the notion that neither the South nor the U.S. will retaliate in fear of a nuclear war. Gen. Vincent Brooks, commander of the U.S. military presence in South Korea, says "What it takes to go from the condition we're in at this moment to hostilities again is literally the matter of a decision on North Korea's side to say fire," he says.
Electricity is scarse and so is food for many North Koreans, but Kim devotes a quarter of his country's meager economy to military spending. Gen. Brooks says he takes such a belligerent posture for the survival of his regime and to get recognition as a dangerous foe. If the dictator were ever to use a nuclear weapon, says the general, "It will be met with an effective and overwhelming response."
Thanks for reading CBS NEWS.
Create your free account or log in
for more features.